Wednesday, October 21
In a city of history, mystery, and more than a few ghosts, four best friends who have never fit in anywhere except with each other are about to get close—and closer still—to four sexy bachelors with some very alluring secrets...
Southern Comfort, Savannah Style...
Bebe Fitzpatrick's hard upbringing taught her how to take care of herself, how to tell true friends from false, and how to be a good cop. She can also sweet-talk a man like she means it...until she stumbles into the arms of a damn sexy Yankee who's gunning for Savannah's favorite shady entrepreneur...
As far as Donovan McCabe is concerned, the main obstacle to his investigation is the one thing he can't help wanting in his way. Bebe's smart, sasy, and utterly oblivious to her own appeal. Add the fact that a Boston cop trying to arrest one of Savannah's best-loved citizens is about as popular as the reincarnation of General Grant. What Donovan needs is a better game plan. What he's about to get is southern "hospitality" that'll make his toes curl...
SOUTHERN COMFORT, SAVANNAH STYLE
Hot and Irresistible
is the second book in my Savannah Sizzles series and those two titles tell all.
Nothings more fun or steamier or more intriguing than falling in love in Savannah . Have you ever been? Then you know the restored mansions, the subtle glow of the old lamplights through the big live oaks, the clip-clop of the horse drawn carriages, jazz wafting from an open window and whispers of ghosts and voodoo and things that happened long ago make this a city like no other. And the Southerners who live there are unique characters who live a little slower, cook a bit better and fall in love hard and fast and forever.
My goal was to make the reader feel as if they were there with my characters living in Savannah. I wanted it to be about the South and about romance and the problems and rewards of living and loving. Hot and Irresistible has a Yankee hero who just doesn't get that who your parents are play a big part in who you are. That the Civil War was truly that unfortunate Northern occupation and that friendships run true and fast and deep and last a lifetime and are often sealed in blood.

Hot and Bothered was the first book in the series. In old-South Savannah, family name and seasoned money mean a lot...especially when you don't have either. So, Charlotte , Prissy, Bebe and BrieAnn bonded because they didn't really have family like the other kids and swore they'd never look up their biological parents...if they didn't love us enough to keep us then the hell with them. Then twenty years later Otis Parish died and everything changed.


Hot and Irresistible and Hot and Bothered are fun and romantic, steamy and very sexy. The stores will take you away and make you want to visit Savannah with your own special someone. I loved writing these books and wish you a good time reading them.

USA Today best selling author Dianne Castell writes for Kensington BRAVA. She also writes a monthly editor interview column for Romance Writers Report. Her books have won Romantic Times Reviewers Choice Award, been on the cover of Romantic Times Magazine and included in Rhapsody Book Club, Doubleday Book Club and have made the Waldenbooks Bestseller list.
The second book in her Savannah Sizzles series for the BRAVA line, Hot and Irresistible, hits the shelves Nov'09. Hot and Dangerous is on in May '10

Dianne lives in Cincinnati with her two cats and will do just about anything to get out of housework. You can find Dianne at
DianneCastell.com, and email her at DianneCastell@Hotmail.com.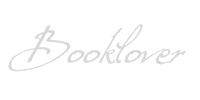 *I am an Amazon affiliate and receive a small (and I mean very small) referral fee for purchases made using a link on this blog. I don't use Amazon to earn money, I use it because the widgets are cool, easy to use, and serve my purposes to showcase books & such with minimal effort, but most importantly they have great prices and offer both new and used items. As a book addict I love that I can find just about anything I want in one place. If you are going to purchase a featured book anyway, and you know you won't pay more by using the links on this blog than you would by visiting Amazon on your own, I will be eternally grateful for supporting this blog by using the links :)