Wednesday, October 7
***This giveaway is over. Thanks for entering***
I can't believe it's Wednesday once again…how time flies. Seriously I can't believe it's already October, but the good news is that the wait is over for Beth Kery's newest romance, Paradise Rules. Yesterday was the official release day. Congratulations!
Beth is my special guest today to discuss what we all know to be true…that as much as we hate to admit it, we do judge a book by it's cover...
Cover Girl by Beth Kery

Lest the title fool you, I'm not an expert on covers or cover art. These are just my ramblings on that shiny, flashy surface that draws so much attention from authors and readers alike.
I've had a couple readers bring me to task a time or two in regard to my covers, so I thought I'd try and lay a few misunderstandings to rest.
First off, authors have relatively little input to their covers, but there is diversity among publishers as far as how much input an author gets. When I write for e-pubs, like Samhain and Ellora's Cave, there is actually a fairly detailed 'cover sheet' that the author fills out in regard to what she wants. It includes things like character description, significant story elements (i.e. a huge mansion or a medieval sword, etc.). But even with a detailed cover sheet, I've never received a cover that coincides with the images in my artistically-challenged brain.
Every publisher has a different method for how they do the cover process, but I think most authors generally agree that what they end up with was often quite different from what he or she originally envisioned. Why is that? Well, we're not artists or marketing people, for the most part. It's not really our forte. At Berkley, my editor asks me about 'ideas' I have for the cover and I give her a loose description. While I love my covers, I have to admit, the ideas I've given rarely even approximate the end product. I'm fairly pragmatic about this truth, and don't tend to get too upset about covers. After all, the one that I thought would turn people off when they see it in a bookstore can be the same one that flies off the shelf.
For example, I suggested the cover for my February, 2010 book Release be a front shot of a scantily clad woman's hands pressed over her head to a floor to ceiling window while a blizzard raged outside, and some evidence of a man behind her. Here's what I got.
I'm not complaining, I think it's a lovely cover. Just saying, my vision is rarely going to match what an art department a) knows sells and b) has resources to create.
Another myth that needs to be addressed in regard to covers is that somehow photo shoots and models are involved. I'm sure that must be the case in some wildly popular author's case, or at places like Ellora's Cave, where they do use live models for many of their special releases, but for the most part, covers come from stock art. Yes, if you go to bigstock.com, you will probably see the photos from many covers for books you know and love.
It's a bit discouraging for an author, but one of the consequences of this is that—sigh—your cover can show up on someone else's book. Even if you go right now to Borders Romance section online and browse through ten pages or so, you might notice a few doubled up covers, even in recent releases. The color tint may be different, the fonts vary, but yes…the same photos are used. Somebody said to me recently when a cover from one of my books showed up on another book, "Isn't that illegal?" Answer: Nope, not at all. As a matter of fact, in the instance of this particular cover, someone had used it before mine, so that's a total of three covers that I know of using the same photo. Royalty free photos mean you buy the rights to use it, and it's yours to use…along with everyone else's who buys the rights. :(
I loved my cover for my newest release, Paradise Rules. Maybe one of the reasons is that I didn't expect much. I said something about a tropical setting and mentioned that my hero and heroine were both multi-ethnic. I will say that I've never seen a person on my cover and thought—wow, that looks just like Heroine X or Hero Y. However, just by chance, the art department almost hit the target precisely for my defiant, emotionally vulnerable heroine Lana on the cover of Paradise Rules.
I already admitted to not being an expert on covers, so I thought I'd ask my friend, Fiona Jayde about the subject of what makes a good cover. Fiona is not only an author, but a web designer and cover artist, not to mention being an artist in the general sense of the word. Fiona gave me three things that relate to good vs. bad cover art.
1. Anything that "pops": Its hard to capture the reader's attention, so anything that stands out - via color or strong interesting fonts or engaging subject matter is a great cover in my opinion. This is especially true for online retailers which display various cover thumbnails on a page.

2. Simplicity of a closeup: One of my pet peeves about a cover is capturing too many details in a small space. This makes a cover busy and details too small and almost inconsequential. If a cover has only one detail - but that detail is striking, I think it makes a more effective selling tool because it draws the eye.

3. Hard to read fancy font: If a user can't read the title or an

author's name because the font is too scripty or drippy or blends in too much, then the cover isn't as effective as it could be.
I asked Fiona to give an example of a favorite cover that highlights her points. "I Love Scott Westerfield covers for the Uglies trilogy. The covers always grab me."
Do you have a favorite cover? If so, why is it your favorite? Have you ever been in a book store and bought a book almost exclusively on the cover?
She didn't believe in paradise…
To most people Hawaii's crystal blue shores are an inviting opportunity to escape reality. But for Lana Rodriguez who grew up there, the picture-perfect vacation getaway disguises the bitter truths she escaped years ago, and not without some emotional scars. Now a successful blues singer, Lana's returning to Waikiki with a different outlook on the past, and a bold defiance when it comes to men, romance, and sex. This time, it's on her terms.
Until she found it in him.
Local celebrity, businessman and island god, Jason Koa, may be every woman's dream. For Lana, it's not exactly love at first sight. Though their start is rocky, they can't deny the passions they arouse in each other. Jason refuses to become Lana's pawn. It's time to show her who makes the rules on this island—and in the bedroom. But will Jason's attempt at breaking Lana's shell reveal secrets that neither are prepared to face, or will they allow themselves to get swept away by a tidal wave of desire?
You can find Beth on her website, blog, Myspace, & her Yahoo group Total Exposure
I have to admit I am a cover lover :) But Beth has nothing to worry about because I think all of her recent covers have been great.
My favorite cover so far this year is the cover from Deeper by Megan Hart. It was my first Seductive Museums of Fine Cover Art pick (a monthly meme that anyone is invited to participate in). My favorite Beth Kery cover so far this year is hard to choose from because
Daring Time
and Sweet Restraint were fabulous covers, but I think Paradise Rules is my favorite to date. I haven't read the book yet, but the cover is striking, simple, sexy and appears to represent the book content well. I'm in total agreement with Fiona!
My many thanks to Beth for doing this post while being so busy with her new book, being on vacation, and her own blog contest. To celebrate the release of Paradise Rules Beth is giving away a signed copy to one lucky commenter. Woo hoo!!! Here's how you enter to win a little bit of paradise:
Ways to earn entries:

In order to be eligible you must answer Beth's question she posed to readers in her post, and leave a meaningful comment

Become a follower of Seductive Musings, and/or mention that you are already a follower in your comment (good for 3 extra entries)

Blog about this contest on your blog and leave a link with your comment (good for 10 extra entries)

If you don't have a blog, don't worry you can earn extra entries by telling your friends. If they leave a comment on this post and mention that you sent them you can each earn extra entries (good for 2 entries for the referrer and the commenter for each friend)

Purchase any item from the Seductive Musings Amazon store by using this

link

, or the Amazon widget contained within this post and email a copy of your purchase receipt to me no later than the deadline to enter (email available in sidebar). Sorry purchases made prior to this date do not apply, and link contained in this post must be used. No faxes or snail mail copies are allowed. No purchases are necessary to win. (good for 20 entries, or 30 entries if a purchase is made from the featured author's available titles)
How to enter:

You must answer Beth's question and leave a meaningful comment in order to be eligible.

You can choose to earn extra entries as many different ways that you want, but please place all of your entries in ONE comment
Your comment MUST include your email address in order for you to be eligible
Rules and disclaimers:

This contest is open to absolutely anyone who would love to win this book (unless you live in a country that considers this book illegal due to content)

The contest will end Monday October 12th at 11:59 pm EST and the winner will be posted on this blog

Winner will be selected using Random.org

The winner will have THREE days from the date they are posted as the winner to provide the requested information. If you do not respond within three days a replacement winner will be selected. NO EXCEPTIONS

The book(s) will be mailed directly from the publisher or author and no substitutions are allowed

Seductive Musings is not responsible for prizes that are not honored, distributed in a timely manner, lost, stolen, or damaged during transit

All giveaways are subject to change/cancellation without prior written notice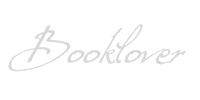 *I am an Amazon affiliate and receive a small (and I mean very small) referral fee for purchases made using a link on this blog. I don't use Amazon to earn money, I use it because the widgets are cool, easy to use, and serve my purposes to showcase books & such with minimal effort, but most importantly they have great prices and offer both new and used items. As a book addict I love that I can find just about anything I want in one place. If you are going to purchase a featured book anyway, and you know you won't pay more by using the links on this blog than you would by visiting Amazon on your own, I will be eternally grateful for supporting this blog by using the links :)