Friday, October 30
I am so excited about my guest author today. She was a fabulous new find for me this year. The book that I found her with was Rocky Mountain Heat, which I LOVED. LOVED. LOVED! And when I found out she was writing a series of wolf shifters, the first which involved a deaf heroine (see my Hidden Gems post for October for reasons why), I knew I had to give those a try too.
Please give a warm Musings welcome to Vivian Arend and her sexy wolf shifters from her new e-book Wolf Flight, book #2 in the Granite Lake Wolves series.

Welcome Viv! I can't think of a more appropriate time of year, the day before Halloween; where shifters rule (at least IMHO), to have you as my guest at Seductive Musings. Can you tell us a little bit about yourself? Do you have any favorite authors, and what's on your keeper shelf?
I'm a newcomer to the writing world, and still consider myself first and foremost a reader. I started reading romance in January of 2008, and I love authors like Susanne Brockmann and Lora Leigh, but I enjoy an eclectic mix of writers, like David Eddings, Terry Prachette, Anne McCaffrey, Orson Scott Card.
My favorite books are The Princess Bride, The Belgariad Series, The Lord of the Rings and The Count of Monti Cristo. Go figure—I write about sarcastic wolves with that kind of reading material backing me up!
LOL, I love The Princess Bride, hence helping my niece name her princess doll "Princess Buttercup", pronounced Buwercup...and yes she says it just like that. I'm so proud :) Anyways, I digress....For someone who has not read one of your books before, can you tell us what you think makes a great love story, and what readers should expect when they read one of your novels?

I think the first thing you should know is I'm squeamish. I don't do blood and guts and gore. Life has hard enough moments as it is that I don't enjoy getting into the dark side. That doesn't mean my characters always have a smooth run. There's trouble, and the occasional danger, but they're usually facing dangers that could happen to you or me on any given day. Okay, maybe not being attacked by a gang of rival wolves, but you know what I mean.
In terms of a love story, I believe there is such a thing as true love, and even fated mates, but I think it involves more than biting someone. It means hard work and being willing to give everything to make a life together. I think love is worthwhile sticking through the tough times. I think that shows in my characters.
And I really think life is a lot of fun, so there's a bit of that at the base of every one of my stories.
I think those philosophies definitely come through in your writing. Tell us about your Granite Lake Wolves series and what you love about them.
Two main things pop to mind.
The first is the location. The setting came from a trip I did with the family in the winter of 2007 into a cabin in the Yukon Wilderness. Yup, Granite Lake exists, and there's a sauna and a lake with trout. It's a 10-mile ski to the road, and we took a helicopter to get ourselves in. But we didn't see any werewolves. Throughout the series I've so loved being able to give readers glimpses into the beautiful world of the Yukon. Book two and three we return to various locations around Haines Junction, Yukon and its sister city in nearby Haines Alaska. It's a part of the world I think many people want to visit, and I had the privilege of living there for a couple of years.
The other thing I love about the series is that they're wolves. They're these magical, mystical people who just don't take themselves too seriously. In the words of one of the characters…
Shaun scrunched up his face. "Uh, no… I mean, so I can change into a wolf. It's no big deal. It's not like I have uncontrollable urges to howl or shift involuntarily when the moon is full.




My wolf is just a part of who I am. An amazing, completely honest part of me."
They're occasionally snotty, and sarcastic, but not so much that you feel like you need a laugh track going in the background. They're down to earth and real. I feel like I'm hanging out with friends when I'm writing their stories.
It feels like your hanging out with friends as you're reading it too...friends with "special" talents :) Tell us about your hero, Tad Maxwell? What do you think will make readers, much like his heroine Missy, fall in love with him? And can you tell us a little bit about their story in Wolf Flight?

Tad is a man with a huge heart. He's got firmly set boundaries in terms of what he feels are right and moral actions, and he refuses to cross the line just because someone else says it's okay. He's been attracted to Missy since they were teens, but refuses to let himself dream of anything more than friendship because he believes she's human. Tad is supportive of his sister Robyn, and has always encouraged her to do anything she wants to attempt, in spite of being deaf. I think a man who is willing to want the best for others, no matter what that means for his own happiness, is a man I can admire. And he's not the biggest guy on the block, he's still a fine looking fellow and knows how to make a lady feel special.
Tad and Missy are both searching for a solution to their individual problems, and the solution is, of course, each other. It's going to take a bit of work to figure that out. Kind of how we don't just sit down and solve all our problems at one go… real life takes time. Even if you're a werewolf.
That's one of the things that I love about your stories..you don't give your characters easy or convenient answers to their problems. Your heroine Missy definitely has a problem that needs solving. You describe Missy as an "Omega with special powers". What does this mean for her and how does it affect her standing in the pack?
In the Granite Lake world, Omegas are the heart of the pack. They are the peacekeepers of the werewolf community, the emotion compass—but they're rare. Every pack has an Alpha and Beta, but Omegas are less common. Omegas also have the ability to sense the true motivation behind a person's actions. It's tough for someone who's doing wrong to keep a secret from an Omega. In Missy's pack she knows she's in danger, and chooses to try and hide her abilities as they begin to manifest themselves to her.
Yeah, she definitely sensed the true motivations in her power hungry, scheming evil brother-in law with her Omega senses. He's a character you love to hate! As you said, Omegas are the heart of the pack, but what would you consider to be the heart of the book... i.e. your favorite scene or moment from Wolf Flight, and why?
Favorite scene- Tad and Missy are trapped in a mountain cabin. The fire is burning, they've got a storm howling all around them, but it's cozy and warm and they're remembering back to when they were in high school together. It's so intimate, and I've been in cabins, listening to the crackle of the fire and feeling that super relaxed feeling from the sheltered sensation, and then mix it together with the anticipation of arousal. Arwhoooo! My fav scene, for sure, even if it takes a little twist…
You're such a tease to leave us hanging like that! It's like bad case of Readus Interruptus. If you think that is going to make me want to read the book now...you're right :) Do you need to read Wolf Signs, before Wolf Flight? Are they closely connected, or can they be read as stand alones even though they are both part of the Granite Lake Wolves series?

I've tried very hard to make every book I write work as a stand-alone. I had someone read Wolf Flight who hadn't read Wolf Signs, and they enjoyed and understood it fine. Someone else did mention that you will find parts more amusing if you've read them in order, since some of the character's personalities quirks become more endearing the longer you hang around them.

I know you have a lot going on right now. What are some of your other upcoming releases we can look forward to?

I am happy to announce book three in the wolves has been contracted and Wolf Games is scheduled for March 23, 2010. I am working on book 4, and have possible ideas for a couple more. But the fun thing is I'm also into writing other genres. I have a Contemporary Red Hot called Legacy releasing from Samhain January 19, 2010. I also have a very, very tongue in cheek remake of Aesop's tale The Wind and The Sun coming out in March. I have a Space Opera in the works, plus a trio of fairytale/urban fantasy and another in the merfolk/watershifter series.

And…I'm working on book two in the contemporary cowboy series I have out with Liquid Silver books- The Six Pack Ranch.
No, I don't sleep much. :) I'm trying to write at least 2000 words per/day, and that helps the story list keep growing. I'm having so much fun writing, it's hard to slow down.
Jumping up and down with glee...I. CAN'T. WAIT. for the next book in the Six Pack Ranch series....those brothers are seriously addictive, from which I have no desire to be cured! I know I emailed you the very next morning after finishing Rocky Mountain Heat to tell you how much I loved it and to find out when the next book would be released. Tell us where and how you prefer readers to connect with you?

Check out my pretty new website at http://vivianarend.com/ You'll find information about all my books and what I'm working on now. My blog is a part of the site, and it is updated regularly. There's also a contact link, and if you do have any questions or comments, I really love to hear from readers.
Right now you have one final chance to take part in the contest I'm hosting—the Wolf Howl-- to win a prize package. The details are on my site, but if you leave a comment here, I'll be sure to give you an entry.
If you could ask readers a question, what would it be?
If you had to choose between a book that made you learn something new about yourself, or a book that made you laugh, which would you choose right now in your life?
Finally, just for fun…if you could write the "fortune" in a fortune cookie what would it be?
"True love will appear when you decide you are worthy of being loved." Either that or "I'm being held captive in a romance bookstore. Don't rescue me, but please send chocolate…"
LOL. I love that last one. That is definitely where and how I would want to be held captive....as long as I eventually get rescued by a hunky hero :)
Granite Lake Wolves, Book 2
Tad Maxwell's workaholism serves to keep his bush pilot company in the air, and his inner werewolf in check. In the two years since he discovered his heritage, he's resisted the longing to test the power of his wolf side. It would mean compromising his human principals.
Then Missy Leason re-enters his life. Ten years ago, their teenage attraction never went beyond hand-holding. Now their chemistry is off the charts, pushing him closer to the step he's not sure it's safe to take, especially with a human.
But Missy is more like Tad than he realizes. She's wolf too, and a wolf pack is a dangerous place to have secrets. Missy's alpha has sniffed out her carefully hidden Omega powers. Her first response: run from the corrupt alpha's plan to make her his mate. Step two: get to Tad, and hope like hell his untapped powers are strong enough to negate her own.
Every touch with Missy is hot, hot, hot, but even finding out she's pure wolf doesn't solve Tad's dilemma. Is she using him, or are they truly destined mates? Only one thing is certain. He will defend her to his last breath—on his terms. Even if it means losing his life.
Warning: Contains nasty Alphas, secret Omegas and werewolves acting raunchy on the dance floor. Sarcasm, wilderness cabins, and hot nookie back by popular demand.
...and to my great delight Vivian has provided a bonus excerpt just for our Musings readers....enjoy!
February, Haines Junction, Yukon
Tad leaned against the cold exterior wall as he watched the company helicopter settle on the runway. Loose snow flew around the large metal-clad building they used as a hangar for both the chopper and the small bush plane. He waved briefly at his business partner, Shaun, before hurrying back indoors. There wasn't much time left and he had a ton of preparations to complete before the afternoon flight.
Maxwell's Silver Hammer had landed a major contract to transport researchers to and from a camp at the base of Mount Logan. The money was great but the timing sucked. As he hurried through his checklist his mind wandered, concern for his sister distracting him. What the hell was he thinking, letting a deaf girl head into the backcountry alone? He was supposed to take care of her, not throw her to the wolves. He should have refused the contract and gone with her like they originally planned. He was lost in thought when a solid touch to his shoulder startled him.
"Holy shit, Shaun, warn a guy will you?" Tad cursed, his heart racing.
"You're a fucking werewolf. Why the hell can't you learn to scent another wolf approaching?" Shaun peeled off his flight jacket and threw it onto one of the chairs at the side of the shop. His cocky grin did little to relax the knot in Tad's stomach.
"Piss off." So his ability to smell sucked. There were more important things to worry about as far as he was concerned. "Robyn get away okay? Crap, I can't believe I let her go on the trip without me. What if something happens to her?"
Shaun laughed, slapping him on the back roughly. "You're too damn possessive about your sister. She's fine. She's a great skier and experienced in the bush. Plus she's so freaking powerful that being stuck in close quarters with her nearly kills me." He paused for a second, flicking a concerned glance at Tad. "You've got to tell her soon. I mean, you've known about having werewolf genes for a couple of years now. She needs to know so she can move on with her life, learn about her other side. She's going to be the most gorgeous wolf when she gets her genes triggered."
Tad grit his teeth together, his face suddenly hot, muscles tense. Not this conversation again. "Yeah, and I suppose you want the privilege of triggering her, right?"
Shaun wiggled his eyebrows a few times and grinned. "Well, it wouldn't be a chore by any stretch."
Tad slammed a hand into his friend's chest, hooked his fingers into his shirt and lifted him off his feet. Blood pounded in his ears and Tad looked out through a sea of red. Shaun's toes dangled off the ground, kicking a few times as Tad held him high in the air, arm stretched at full length.
"Shit, Tad, I'm kidding around. Put me down." Shaun wiggled, his face suddenly gone white.
Fuck.
You can also earn a last chance entry by leaving a comment on this post for Vivian telling her what you like about her books, if you've read any of them, and answering her question she posed to readers in the interview.
p.s. make sure you check out her Yahoo group Heat Wave, because there is all sorts of fun going on there. And as always, you can click on any cover in this post to learn more and/or buy any of the books featured.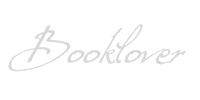 *I am an Amazon affiliate and receive a small (and I mean very small) referral fee for purchases made using a link on this blog. I don't use Amazon to earn money, I use it because the widgets are cool, easy to use, and serve my purposes to showcase books & such with minimal effort, but most importantly they have great prices and offer both new and used items. As a book addict I love that I can find just about anything I want in one place. If you are going to purchase a featured book anyway, and you know you won't pay more by using the links on this blog than you would by visiting Amazon on your own, I will be eternally grateful for supporting this blog by using the links :)