Friday, October 30
My Hidden Gem pick this month is one of my favorite books of all time...written by an author that many people have read, but as I found out this week there were just as many who haven't...*gasp*.
I was reading a blog post earlier this week from
~Stacy's Place on Earth~
where she was spotlighting Erin McCarthy and she asked what our fav Erin book was. I of course had to comment, because Erin McCarthy wrote one of my all time favorite contemporary romances...ever! Even more so than Lori Foster, and I love Lori Foster. I was not the first one to comment, so I read all of the ones previous to mine, just to see if anyone else had mentioned the book I love. I can't tell you how surprised I was to see as many comments as there were stating that they had not read her books before and thought to myself...how can that possibly be! I know contemporary romances are not as popular as historical and paranormal romances, but still....hence this month's Hidden Gems of Romance.
My selection for this month is my absolute favorite contemporary romance....Mouth to Mouth by Erin McCarthy.
Let me tell you why I love it.
The hero of the story is a police detective who is down to earth, yet confident, strong, a little bit alpha, and very very sexy. He has had to work for everything that he has and is proud of what he has accomplished, but struggles on a daily basis to raise, and connect with his much younger brother following the tragic death of their parents. Neither are coping with the loss and new living arrangements well.
Our heroine is a woman who has lived a priveliged life and works in a candy store, basically because she loves to, not because she has too (and let me tell you there is some steamy stuff goin on with that candy!...kind of reminds me of how I felt about raspberries after reading Lisa Kleypas's Suddenly You). While living a priveliged life she has also led a very sheltered and secluded life due to the overprotectiveness of her family because of her handicap. She is deaf. She longs for a "normal" life and has decided that she wants a relationship with a man that she has been corresponding with online, and feels he is safe while still being a bit daring...at least for her. Little does she know she has been targeted by a man who loves em, and leaves em....broke...without a penny to their name.

The plot is intriguing, emotional, steamy, and suspenceful in parts...it also has a great secondary romance going on between two of the lesser characters that is also interesting. But the reason why I think it has stayed with me for so long is that it was a book that I almost didn't finish reading. Yep, you read that right. I almost never NOT finish a book, but I had just started it and when I found out that the heroine was deaf it initially put me off. Don't tar and feather me yet...hear me out.
I had been reading historical romances for a long time, and once I found Lori Foster I had been on a contemporary romance binge which is how I first found Erin McCarthy. And in all of the books that I had read to that date, and I mean ALL of them...not one of them had a heroine with a disability or handicap in any way. NONE. Probably not even a broken fingernail.

I think sometimes as readers that we are conditioned by authors and the publishing industry on what to expect from the romances we read, therefore since perfection is what we know we seek out heroines that are beautiful and if they have any flaws whatsoever it is solely with their personality...think Emma by Jane Austen. I don't think I am completely to blame because that is what I have come to expect when reading a romance. Just as a side note, I think this is also one of the reasons why Jennifer Ashley's The Madness of Lord Ian McKenzie received so much attention this summer because her hero was also disabled. I think that people were surprised how much they loved the hero despite, and maybe even because of his disability. Anyways....
The thing I love most about contemporary romances is that I can easily identify with the characters; they could be me. I am by no means perfect, but I could easily fit into their world. But with a heroine with a handicap or disability... I have no experience with that. I initially thought that I would not be able to connect with the heroine because of this, and to be fair I probably had not read more than a chapter or two, before considering not finishing the book because she was not "fiction perfect".
I don't exactly remember why I decided to keep on reading the book, it quite possibly could have been just laziness on my part on not getting up to grab a different book, but thankfully I kept reading because Mouth to Mouth remains one of my top 10 favorites to this day. Laurel, the heroine of Mouth to Mouth, is one of my favorite heroines...in spite of, and because of her deafness.
Laurel and Russ's love story is so touching because of the ways that they learn to communicate, how they identify with each other, which then lead to the trust that enabled them to find a love that goes beyond mere spoken words. I hope that if you have not read it that you will give it a try...I don't think you'll be sorry.
In Love, There's No Such Thing As A Simple Plan

Rule #1: Cops maintain their distance.
It was supposed to be your average stakeout. My partner and I would scope out both the coffee shop and Laurel Wilkins, the latest target of con man Trevor Dean's scheme to meet women online and bilk them of their money--and everything else.
Rule #2: Cops think fast on their feet.
So I went inside to get a better look. So she happened to be gorgeous with a body that made me temporarily forget how to order coffee. So she knew my name--Russ Evans--and hugged me like we were more than friends. So what the $#@ is going on?
Rule #3: Cops never, ever get involved.
At least she's willing to offer herself up as bait. All I have to do is keep her safe--and keep my hands off.
Anything else would be against the rules. And oh so tempting...
As always, you can learn more and/or buy this book by clicking on the cover image


The Hidden Gems meme is hosted by Seductive Musings on the last Friday of every month (barring any special events). Anyone passionate about romance novels can participate. Just do the following
:
Share a hidden gem that you've read and feel has been overlooked, or deserves to be brought to the attention of romance readers (please don't include books currently on blog tours).





The book can be a new release, a current release, or an older novel. As long as it is in print, it is available for purchase, and is classified as a romance then it qualifies (historical romance, contemporary romance, paranormal romance, romantic suspense, erotic romance...).





Reveal your hidden gem on the last Friday of the month on your blog using the Hidden Gem icon and following the participation rules. Tell us why you feel so passionately about this novel, then link your gem back to the current Seductive Musings Hidden Gem post. You can include excerpt links, teasers, back cover blurbs, book trailers, interviews, giveaways...whatever you like.





The following Monday I will compile a list of the Hidden Gems posted and I'll have a poll where you can vote for your favorite hidden gems. At the end of the year I will compile the top hidden gem for each month and you can vote for the top 5 Hidden Gems of the year. Once the brightest gems are revealed I will invite the authors to guest at Seductive Musings to talk about their books, and upcoming releases.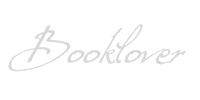 *I am an Amazon affiliate and receive a small (and I mean very small) referral fee for purchases made using a link on this blog. I don't use Amazon to earn money, I use it because the widgets are cool, easy to use, and serve my purposes to showcase books & such with minimal effort, but most importantly they have great prices and offer both new and used items. As a book addict I love that I can find just about anything I want in one place. If you are going to purchase a featured book anyway, and you know you won't pay more by using the links on this blog than you would by visiting Amazon on your own, I will be eternally grateful for supporting this blog by using the links :)