Monday, October 12
Sorry, but the image containing the Monday's Muse has been removed from this blog so as not to violate any copyright issues. Thanks for your understanding!
Alas, it's Monday...sigh. I'm feeling kind of lazy today. Could be because the days are getting shorter and colder and makes me what to snuggle up and stay warm. Could also have something to do with today's Muse. Isn't he just sigh worthy :)
***Update: Quickie Giveaway is over. Congrats to the 1st three commenters!!***

I didn't hear from Valorie, or Barbara, and elaing8 had already won a copy of Lucan by Susan Kearney, so....I'm going to have a quickie giveaway of 3 copies of Lucan. What do you have to do to win, well I'm gonna make this pretty easy.
Leave a comment telling me you want it, then email me using the link in the sidebar under "Novel Spotlight" with your snail mail address.

Please do NOT include your mailing address in your comment on this blog.

In addition the original rules apply (US and Canadian addresses only and NO PO boxes).

The first 3 people to comment and email me will win the remaining three copies.
In addition, one of the winners from the A HighIander's Temptation by Sue-Ellen Welfonder had already won a copy so the alternate winner is:
Congrats Alicia0605! Please send me your snail mail info using the email me link in the sidebar under "Novel Spotlight" no later than Wednesday 10/14, otherwise an alternate winner will be selected.

I haven't heard from the Shayla Black winner at the time I was writing this post (and it is past the deadline). Therefore, I will have an alternate winner for that giveaway on Tuesday, as well as the winners from the Sarah McCarty and Binding Ties giveaways. Today is also the deadline for the Beth Kery Paradise Rules giveaway so if you have not entered yet you still have time (but not a lot). Have a great Monday!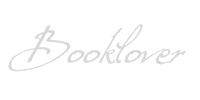 *I am an Amazon affiliate and receive a small (and I mean very small) referral fee for purchases made using a link on this blog. I don't use Amazon to earn money, I use it because the widgets are cool, easy to use, and serve my purposes to showcase books & such with minimal effort, but most importantly they have great prices and offer both new and used items. As a book addict I love that I can find just about anything I want in one place. If you are going to purchase a featured book anyway, and you know you won't pay more by using the links on this blog than you would by visiting Amazon on your own, I will be eternally grateful for supporting this blog by using the links :)