Thursday, October 29
My Seductive Museum Cover Art pick for the month of October is....All Jacked Up by Lorelei James


I've loved all of the covers in the Rough Riders series by Lorelei James. All of them are bold and always seem to capture the spirit of the characters in each novel. They also have a very unique and distinctive look that is a signature brand for the Rough Riders series. I know if I were to see this cover from afar in a bookstore, that it would be a Lorelei James Rough Riders book.
With the colors, graphics and fonts it gives a subtle hint that this book will be set in the American west. I always think of those saloon pictures that you can have taken while on vacation...you know the ones where you get to dress up and pretend you lived in the wild wild west, except these have a modern twist that eliminates the "cheesy" aspect of those photos and leaves you with a sexy and sultry memorable impression.
The cover for All Jacked Up does not show the hero's face Jack...and I like that. I can picture him in my mind how I want him to look. The woman in the photo embodies exactly how I would have pictured the heroine Keely. I like that the photo seems intimate, like a stolen moment in time, without being overtly sexual or graphic. I think it is pretty much perfect....much like all of Lorelei's Rough Riders series.

If you haven't read them yet I highly recommend them, but be forewarned, you should read them in order, and fall is the perfect time to read them as the weather gets colder, because these books definitely bring the heat! Lorelei James is one of my favorite authors and never disappoints. She is my go to author for sexy, steamy, emotional romances with lots of heart.


All Jacked Up, book #8 in the Rough Riders series, releases next week as an e-book on Nov. 3, but is available for pre-order at Books on Board

(click on the cover to pre-order)

. I hope you join me next week for an interview with Lorelei to discuss this book and a whole lot more.
Share your favorite romance novel cover from any of the romance novels you've read this month, and remember this has nothing to do with the actual content of the book…just the cover.





The romance novel can be a new release, a current release, or an older book. As long as it is in print, it is available for purchase (no preorders), and is classified as a romance then it qualifies (historical romance, contemporary romance, paranormal romance, romantic suspense, erotic romance...).





Present your book cover art on the last Thursday of the month (barring any special events) on your blog using the Seductive Museum icon and following these participation rules. Tell us what you love about the cover, and then link your choice to the current Seductive Museum Gallery.





The following week I will compile a list of the submitted book covers and I'll have a poll where you can vote for your favorites. At the end of the year I will list the top book covers for each month and you can vote for the top 5 covers of the year. Once the masterpiece of the year has been chosen we will honor the author and the cover artist with an award.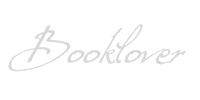 *I am an Amazon affiliate and receive a small (and I mean very small) referral fee for purchases made using a link on this blog. I don't use Amazon to earn money, I use it because the widgets are cool, easy to use, and serve my purposes to showcase books & such with minimal effort, but most importantly they have great prices and offer both new and used items. As a book addict I love that I can find just about anything I want in one place. If you are going to purchase a featured book anyway, and you know you won't pay more by using the links on this blog than you would by visiting Amazon on your own, I will be eternally grateful for supporting this blog by using the links :)