Wednesday, October 14
This is so the type of movie that I love love love, so I immediately started typing to find out where it was playing in my area. I was saddened that it was not playing where I live, but I was still obsessed with learning more about the movie and the lives of Keats and Fanny. Though I probably won't be able to see it in the theater this will be a must DVD rental for me.
I adored Sofie's post about Bright Star, and in particular I was drawn to the reference of a love letter that Keats wrote to Fanny that she quoted in her book, Addicted. After reading the quote I wanted to read the entire letter, which led me to more internet searches (yes I am like a dog with a bone).
Here's the quote that made me sigh:
"I have been astonished that men could die martyrs for religion-- I have shuddered at it. I shudder no more-- I could be martyred for my religion-- love is my religion. I could die for that. I could die for you."

Isn't that just so romantic...definitely sigh worthy, and at the same time so very sad since he died at such a young age. In case you are interested, here is the letter in it's entirety and an introduction taken from English History.net:
Introduction: Keats's letters to Fanny Brawne are among the most famous love letters ever written. As next door neighbors, they exchanged numerous short notes, and occasionally more passionate ones. None of Fanny's letters to Keats survive. From his, however, it seems he was often unsettled by her behavior and uncertain of her affection. His illness brought them closer; when he left for Rome, they were engaged and deeply in love.
Oct. 13, 1819
This moment I have set myself to copy some verses out fair. I cannot proceed with any degree of content. I must write you a line or two and see if that will assist in dismissing you from my Mind for ever so short a time. Upon my Soul I can think of nothing else - The time is passed when I had power to advise and warn you again[s]t the unpromising morning of my Life - My love has made me selfish. I cannot exist without you - I am forgetful of every thing but seeing you again - my Life seems to stop there - I see no further. You have absorb'd me. I have a sensation at the present moment as though I was dissolving - I should be exquisitely miserable without the hope of soon seeing you. I should be afraid to separate myself far from you. My sweet Fanny, will your heart never change? My love, will it? I have no limit now to my love - You note came in just here - I cannot be happier away from you - 'T is richer than an Argosy of Pearles. Do not threat me even in jest. I have been astonished that Men could die Martyrs for religion - I have shudder'd at it - I shudder no more - I could be martyr'd for my Religion - Love is my religion - I could die for that - I could die for you. My Creed is Love and you are its only tenet - You have ravish'd me away by a Power I cannot resist: and yet I could resist till I saw you; and even since I have seen you I have endeavoured often "to reason against the reasons of my Love." I can do that no more - the pain would be too great - My Love is selfish - I cannot breathe without you.
Sigh, that's what I call a love letter. And you know, I wouldn't even mind if someone copied even parts of the letter, and said..."This is the way I feel about you". I mean we don't mind Hallmark cards with pre-written sentiments....and this love letter....puts Hallmark to shame (and I like Hallmark) so no I wouldn't mind. Because for me, once he/she went to the trouble of finding the letter that represented how they felt...it counts as a romantic gesture even if the words aren't original. What do you think, does it count for you?


Reminds me of two books that I have had on my wish list from PBS The 50 Greatest Love Letters of All Time by David Lowenherz, and Love Letters of Great Men. I wonder if any of Keat's other letters are in either of these books? For now, I'm off to wallow in these lovely sentiments....

Hope you have a great Wednesday & Share the Love
Every Wednesday post whatever it is that you love on your blog or website.

Then leave a link to your post in the comments on the weekly Share the Love post at Seductive Musings. If you don't have a blog, that's ok you can still share the love in your comment on the weekly Seductive Musings post.


What can you share...well that

depends on what you love :) Here are some ideas: a new blog or website, a great recipe that is a taste bud triumph, new shoes or purse that you seriously can't afford but lust after anyway, a great love story like the ones from When Harry Met Sally, a love note to someone special in your life (or wish was), a book you just adore and can't wait to share with someone, a song or CD that plays on repeat until it's worn out, poems, pictures, videos, or even baby giggles :)

I think you get the idea.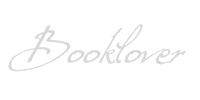 *I am an Amazon affiliate and receive a small (and I mean very small) referral fee for purchases made using a link on this blog. I don't use Amazon to earn money, I use it because the widgets are cool, easy to use, and serve my purposes to showcase books & such with minimal effort, but most importantly they have great prices and offer both new and used items. As a book addict I love that I can find just about anything I want in one place. If you are going to purchase a featured book anyway, and you know you won't pay more by using the links on this blog than you would by visiting Amazon on your own, I will be eternally grateful for supporting this blog by using the links :)