Wednesday, October 28
This is an old family recipe that we seemed to only make on Halloween. The men usually escorted the kids out for trick or treating while my Grandmother, Mother and Aunt stayed home to pass out treats, and to make the doughnuts while we were gathering the loot.
When we finally found our way home, a little chilled, usually with runny noses, and waaaaay to much candy, we would come into a house that smelled like home. Warm, inviting, with family, friends, food and drink that to this day still mean "Fall" to me. We would sit around the table with our Apple Cider , and hot doughnuts deciding how we wanted to decorate them and which were the most tasty combinations, and talk about our candy adventures.
It's one of my favorite memories and holiday traditions. Making these homemade doughnuts now makes me smile to remember the shared moments like these, especially since some of my loved ones are no longer with us. We gathered as a family, but it was a time that was just for fun. There aren't the pressures of all of the cooking for Thanksgiving, and all of the busy holidays stresses of Christmas and New Year. It was a time for fun, laughter, good food, and for everyone to be a kid again...even if it was for just one night. That's why Halloween and the fall season is one of my favorite times of the year.

Halloween is just a few days away....do you have any favorite Fall or Halloween traditions to share?


4 teaspoons of baking powder
1 teaspoon of baking soda
Beat eggs and sugar until light.

Add oil and mashed potatoes, then the sour milk*. Beat until smooth.

Add flour, salt, baking powder, baking soda and nutmeg just until mixed.

Chill dough. Once chilled roll the dough to 1/2 inch thickness on a lightly floured surface and use doughnut cookie cutter to cut out shapes.

Fry dough in an electric skillet at 375 degrees, turning once. Place on paper towel to absorb excess oil.

Top with your favorite doughnut toppings. Ours are chocolate icing, sprinkles, nuts, and coconut, sugar, and sliced almonds. Be creative that's part of the fun :)

*how to make sour milk= add 1 teaspoon of white vinegar to milk and let stand for approx 15 min until it appears curdled.
Hope you have a yummy Wednesday!
Share the Love is a weekly meme hosted by Seductive Musings every Wednesday.
Every Wednesday post whatever it is that you love on your blog or website.



Then leave a link to your post in the comments on the weekly Share the Love post at Seductive Musings. If you don't have a blog, that's ok you can still share the love in your comment on the weekly Seductive Musings post.


What can you share...well that

depends on what you love :) Here are some ideas: a new blog or website, a great recipe that is a taste bud triumph, new shoes or purse that you seriously can't afford but lust after anyway, a great love story like the ones from When Harry Met Sally, a love note to someone special in your life (or wish was), a book you just adore and can't wait to share with someone, a song or CD that plays on repeat until it's worn out, poems, pictures, videos, or even baby giggles :)

I think you get the idea.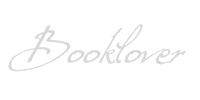 *I am an Amazon affiliate and receive a small (and I mean very small) referral fee for purchases made using a link on this blog. I don't use Amazon to earn money, I use it because the widgets are cool, easy to use, and serve my purposes to showcase books & such with minimal effort, but most importantly they have great prices and offer both new and used items. As a book addict I love that I can find just about anything I want in one place. If you are going to purchase a featured book anyway, and you know you won't pay more by using the links on this blog than you would by visiting Amazon on your own, I will be eternally grateful for supporting this blog by using the links :)