Wednesday, October 7
I have been very fortunate in that none of my close family, relatives, or friends has been diagnosed or died from Breast Cancer. I know that is not true for many people as it affects 1 in 8 women.
October is Breast Cancer Awareness month. Since this is the first Share the Love post in October I thought I would introduce a new link you will find at the end of every post during the month of October (and beyond if you prefer).
By clicking on this image you will be redirected to The Breast Cancer site where one click from you could possibly save a life. You see, for every click the site receives on their "Click Here to Give" button will generate a donation from their sponsors to a fund that provides free mammograms to women in need. It costs you nothing but about 5 seconds of your time each day, but could make the world of difference to someone at risk. So Share the Love...Save a Life. Click on the image.
I would be honored if you would like to copy this image and post it on your site so that anyone that reads your blog, facebook, myspace...or whatever, could also click to save a life. You can direct the link to:
Here's some information about Breast Cancer and their work for the cure from the Breast Cancer Site:
The Breast Cancer Site provides a feel-good way to help promote awareness of breast cancer and provide free mammograms for women in need every day — through easy and quick online activities.
With a simple, daily click of the pink "Click Here to Give - it's FREE" button at The Breast Cancer Site, visitors help to provide free mammograms for women in need. Visitors pay nothing. Mammograms are provided by our charitable partners.
Please remember to click every day to fund free mammograms and give hope to women in need. Every click counts toward the goal of early detection, which allows for the best possible treatment options.
In addition to clicking the pink "Click Here to Give - it's FREE" button, visitors can help more by shopping in The Breast Cancer Site store . With each item purchased, shoppers generate funds that provide free mammograms for women in need. The store offers a wide array of items to show your support as well as fair-traded and handcrafted items from around the world that help families and communities pull themselves out of poverty.
You can also help fund breast cancer research through our Gifts that Give More program, where 100% of donations fund an endowed breast cancer research position.
Every two minutes a woman is diagnosed with breast cancer.

One woman in eight who lives to age 85 will develop breast cancer during her lifetime.

Breast cancer is the leading cause of death in women between the ages of 40 and 55.

Seventy percent of all breast cancers are found through breast self-exams. Not all lumps are detectable by touch. We recommend regular mammograms and monthly breast self-exams.

Eight out of ten breast lumps are not cancerous. If you find a lump, don't panic-call your doctor for an appointment.

Mammography is a low-dose X-ray examination that can detect breast cancer up to two years before it is large enough to be felt.
Have a great Wednesday...and Share the Love
(Share the Love is a weekly meme that anyone can participate in,
click on the link above for details)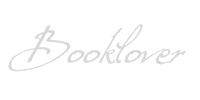 *I am an Amazon affiliate and receive a small (and I mean very small) referral fee for purchases made using a link on this blog. I don't use Amazon to earn money, I use it because the widgets are cool, easy to use, and serve my purposes to showcase books & such with minimal effort, but most importantly they have great prices and offer both new and used items. As a book addict I love that I can find just about anything I want in one place. If you are going to purchase a featured book anyway, and you know you won't pay more by using the links on this blog than you would by visiting Amazon on your own, I will be eternally grateful for supporting this blog by using the links :)