Wednesday, October 21
Last week's Share the Love post was about the movie Bright Star inspired by poet John Keats, which brought to mind one of my favorite poets....Pablo Neruda. I've featured one of his poems before but this is my favorite:
Sonnet XVII

I do not love you as if you were salt-rose, or topaz,
or the arrow of carnations the fire shoots off.
I love you as certain dark things are to be loved,
in secret, between the shadow and the soul.
I love you as the plant that never blooms
but carries in itself the light of hidden flowers;
thanks to your love a certain solid fragrance,
risen from the earth, lives darkly in my body.
I love you without knowing how, or when, or from where.
I love you straightforwardly, without complexities or pride;
so I love you because I know no other way
than this: where I does not exist, nor you,
so close that your hand on my chest is my hand,
so close that your eyes close as I fall asleep.
I hope your Wednesday is filled with love, What do you have to share today?
Share the Love is a weekly meme hosted by Seductive Musings every Wednesday.
Every Wednesday post whatever it is that you love on your blog or website.



Then leave a link to your post in the comments on the weekly Share the Love post at Seductive Musings. If you don't have a blog, that's ok you can still share the love in your comment on the weekly Seductive Musings post.


What can you share...well that

depends on what you love :) Here are some ideas: a new blog or website, a great recipe that is a taste bud triumph, new shoes or purse that you seriously can't afford but lust after anyway, a great love story like the ones from When Harry Met Sally, a love note to someone special in your life (or wish was), a book you just adore and can't wait to share with someone, a song or CD that plays on repeat until it's worn out, poems, pictures, videos, or even baby giggles :)

I think you get the idea.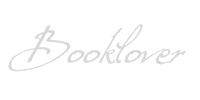 *I am an Amazon affiliate and receive a small (and I mean very small) referral fee for purchases made using a link on this blog. I don't use Amazon to earn money, I use it because the widgets are cool, easy to use, and serve my purposes to showcase books & such with minimal effort, but most importantly they have great prices and offer both new and used items. As a book addict I love that I can find just about anything I want in one place. If you are going to purchase a featured book anyway, and you know you won't pay more by using the links on this blog than you would by visiting Amazon on your own, I will be eternally grateful for supporting this blog by using the links :)