Thursday, October 22
I'm currently reading The Untamed Bride by Stephanie Laurens(along with An Echo in the Bone) which comes out next week. This is a brand new series for Stephanie Laurens, called the Black Cobra Quartet....and for those of you who were sad to see the Bastion Club series end, the members of the club make appearances in the new Quartet series as well as some of the Cynsters (love me some of those Cynsters). Here's a book video I found about The Untamed Bride as well as a video of Stephanie Laurens talking about this new series.

I was lucky enough to win an ARC of The Untamed Bride from Dear Author. Stephanie Laurens is an author that is hard for me to give up since I have become so invested in some of her series. I loved the first books in the Cynster series, but think the newer ones were just OK...not bad , just not as great as the earlier ones. The Bastion Club series was kind of hit and miss for me, but I was still excited when I learned about the Black Cobra Quartet.
Stephanie has a Prelude to the Black Cobra Quartet series on her site (link below), which is at the beginning of The Untamed Bride, in addition to the first chapter (link below), and there is also a sneak peek of The Elusive Bride, book two in the Quartet series (also below).

They're battle-hardened, sinfully wealthy, completely unstoppable —and all male: Four officers of the Crown, fighting against a deadly foe known only as the Black Cobra.
He is a man who has faced peril without flinching, determined to fight for king and country.
She is a bold, beautiful woman with a scandalous past, destined to become an untamed bride.
Together they must vanquish the ruthless enemy, while confronting the dangers of the heart . . .
So, are you excited about the new series by Stephanie Laurens? Which of her books are your favs? Some of my favs are The Promise in a Kiss, Devil's Bride, Scandal's Bride, and last but certainly not least is A Fine Passion. I'll be sure and let you know what I think of The Untamed Bride once I'm done reading it :)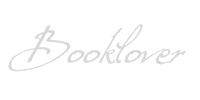 *I am an Amazon affiliate and receive a small (and I mean very small) referral fee for purchases made using a link on this blog. I don't use Amazon to earn money, I use it because the widgets are cool, easy to use, and serve my purposes to showcase books & such with minimal effort, but most importantly they have great prices and offer both new and used items. As a book addict I love that I can find just about anything I want in one place. If you are going to purchase a featured book anyway, and you know you won't pay more by using the links on this blog than you would by visiting Amazon on your own, I will be eternally grateful for supporting this blog by using the links :)