Tuesday, October 27
"As for being here...ye've been here many nights wi' me, Sassenach. You and the wee lass, both." Though I didna ken then she was a lassie, he added silently, remembering with a small pang that now and then he had sat there on the flat rock by the entrance, imagining sometimes a daughter warm in his arms, but now and then feeling a tiny son on his knee and pointing out the stars to travel by, explaining to him how the hunting was done and the prayer ye must say when ye killed for food.
p. 681 An Echo in the Bone by Diana Gabaldon
As the music continued, the pieces flowing one to the other with only the barest pause to allow the musicians to readjust their sheets, he tried to remain attuned to their surroundings, watchful, alert to any potential danger, yet she -- her face, her radiant expression, those lips that had from the first enticed --held a far stronger fascination. A fascination that was rapidly approaching obsession.
p. 131 The Untamed Bride by Stephanie Laurens
If you are so inclined you can learn more or purchase these books by clicking on the covers.
*Teaser Tuesdays is a weekly bookish meme, hosted by
MizB
of
Should Be Reading
. Anyone can play along! Just do the following:
Grab your current read. Open to a random page. Share two (2) "teaser" sentences

from

somewhere on that page

BE CAREFUL NOT TO INCLUDE SPOILERS! (make sure that what you share doesn't give too much away! You don't want to ruin the book for others!)

Share the title & author, too, so that other TT participants can add the book to their TBR Lists if they like your teasers!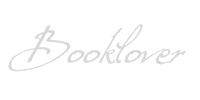 *I am an Amazon affiliate and receive a small (and I mean very small) referral fee for purchases made using a link on this blog. I don't use Amazon to earn money, I use it because the widgets are cool, easy to use, and serve my purposes to showcase books & such with minimal effort, but most importantly they have great prices and offer both new and used items. As a book addict I love that I can find just about anything I want in one place. If you are going to purchase a featured book anyway, and you know you won't pay more by using the links on this blog than you would by visiting Amazon on your own, I will be eternally grateful for supporting this blog by using the links :)