Tuesday, November 10
I mentioned yesterday that it looks like this holiday season will be the gift of the Kindle II....and boy do I have a gift for you!
Sadly it's not from me, but I am passing along the good news...that's counts for something right? Bibliofreak is giving away not one, not two, not even three Kindles...but a total of 15! Let me repeat that 15 Kindles...now I know I have your attention. Click the link below to find out more and how to enter to win the first one....who love's ya baby!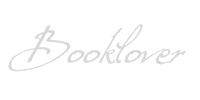 *I am an Amazon affiliate and receive a small (and I mean very small) referral fee for purchases made using a link on this blog. I don't use Amazon to earn money, I use it because the widgets are cool, easy to use, and serve my purposes to showcase books & such with minimal effort, but most importantly they have great prices and offer both new and used items. As a book addict I love that I can find just about anything I want in one place. If you are going to purchase a featured book anyway, and you know you won't pay more by using the links on this blog than you would by visiting Amazon on your own, I will be eternally grateful for supporting this blog by using the links :)