Wednesday, November 18
Just a quick FYI Sony e-bookstore is offering Hotter After Midnight by Cynthia Eden as a free digital download. You do have to have a Sony account to get the download and if you haven't already installed their e-book library I think you have to do that too... but it's all free.
A Seductive Nighttime World...

Dr. Emily Drake's psychotherapy patients tend to be a little unusual. Instead of midlife crises and mother fixations, Emily treats vampires with blood phobias and sex-demons looking for meaningful relationships. But healing these powerful beings requires an important rule: Never trust a shifter. Especially not one like Detective Colin Gyth, whose gold-flecked eyes and predatory air make Emily realize how much she longs to lose control...

A Dark And Dangerous Hunger...

Colin can't believe the doctor he has to work with on the Night Butcher murder case is the one person who could expose his true identity as a wolf shifter. Smart and sexy, Emily brings out the alpha male in Colin, unleashing a wild desire that takes them both over the edge.... But in the shadows, the Night Butcher waits, eager to spill Emily's blood and taste her terror. And he'll use any means to destroy her, including the one person she has grown to trust...

"Highly sensual and definitely dangerous." --Shannon McKenna

"A cross between CSI and Medium, only hotter and with a hero that truly has bite!" --Jacquelyn Frank
I haven't read any paranormal romances by Cynthia yet, but I've been dying to try one, and what better way to try out a new author but with a free read! Woo hoo....it is indeed a season of thanks giving :)
p.s. Barnes and Noble and Amazon Kindle will also have this as a free read sometime soon. Visit Cynthia Eden's site for more details.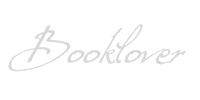 *I am an Amazon affiliate and receive a small (and I mean very small) referral fee for purchases made using a link on this blog. I don't use Amazon to earn money, I use it because the widgets are cool, easy to use, and serve my purposes to showcase books & such with minimal effort, but most importantly they have great prices and offer both new and used items. As a book addict I love that I can find just about anything I want in one place. If you are going to purchase a featured book anyway, and you know you won't pay more by using the links on this blog than you would by visiting Amazon on your own, I will be eternally grateful for supporting this blog by using the links :)