Thursday, November 5
***This giveaway has ended. Thanks for joining the fun***
My guest today is Elizabeth Hoyt! She has a new historical romance in the Legend of the Four Soldier's Series titled To Desire A Devil. Here's a sneak peek:
NOTHING IS MORE INTOXICATING—
Reynaud St. Aubyn has spent the last seven years in hellish captivity. Now half mad with fever he bursts into his ancestral home and demands his due. Can this wild-looking man truly be the last earl's heir, thought murdered by Indians years ago?
OR DANGEROUS—
Beatrice Corning, the niece of the present earl, is a proper English miss. But she has a secret: No real man has ever excited her more than the handsome youth in the portrait in her uncle's home. Suddenly, that very man is here, in the flesh—and luring her into his bed.
THAN SURRENDERING TO A DEVIL.
Only Beatrice can see past Reynaud's savagery to the noble man inside. For his part, Reynaud is drawn to this lovely lady, even as he is suspicious of her loyalty to her uncle. But can Beatrice's love tame a man who will stop at nothing to regain his title—even if it means sacrificing her innocence?
Welcome to Seductive Musings Elizabeth! I am so glad to have you as my guest today. For you, what makes a romance novel a great love story, and who are some of your favorite authors to read? Who's your new favorite find?
A great love story needs compelling, unforgettable characters, an intensely emotional love story, and a satisfying ending.
I love reading Lisa Kleypas, Nalini Singh, Christina Dodd, Jim Butcher, and Linda Howard to name just a few.
Recently I was sent a manuscript to read to see if I'd like to blurb it. It was Courtney Milan's Proof by Seduction and I absolutely loved it.
I'm anxious to read Courtney Milan's new book (FYI she will be a guest here in the new year).

To Desire a Devil is the fourth book in the Legend of the Four Soldiers series. Can you tell us how the books are connected, and for someone who has not read To Taste Temptation, To Seduce a Sinner, and To Beguile a Beast (the first three in the series) Can you give us a brief summary about each of these stories? And do they need to be read in order?

The Legend of the Four Soldiers is about four very different men who were in the same regiment during the French and Indian War in the American Colonies. While marching in the New England woods, their regiment is ambushed and massacred.
To Taste Temptation starts the series six years later with Samuel Hartley who was an American scout. He's now a wealthy merchant come to London ostensibly on business, but in reality to find the man who betrayed his regiment. To do this he needs entry into London society and he seeks the help of Lady Emeline Gordon, a proper widow who is rather aghast at his backwoods ways.

To Seduce a Sinner is about Jasper Renshaw, Viscount Vale, a bon vivant, always the center of attention during the day, who hides a secret at night. After Jasper is left at the altar by his flighty fiancée he is propositioned by Melisande Fleming. Melisande is plain and brown and has been in love with Jasper for years—though he has no idea of that when he hastily marries her.

To Beguile a Beast is about Sir Alistair Munroe, a naturalist who was horribly scarred during the war. Because of his scars he's hidden himself away in his crumbling castle in Scotland. But one and dark stormy night he answers the door to find a beautiful woman on his doorstep claiming to be his new housekeeper. To Beguile a Beast is a "Beauty and the Beast" story, but I wanted to explore what physical disfigurement meant in an age without plastic surgery, how a man can lose all hope and how he can regain it with the right woman.

To Desire a Devil is about Reynaud St. Aubyn, Viscount Hope, the fourth and final soldier in the series. Presumed dead for seven years, he escapes captivity and returns home, ready to resume his life. But the life he left isn't there anymore. His father, the Earl of Blanchard is dead, another man has claimed the title, and there are rumors that he's insane. Everyone seems to be against him except the new earl's niece, a woman named Beatrice Corning. Beatrice for her part is dangerously attracted to Reynaud, but can she make him see that what they have may be more important than the life he's trying to regain?

I've tried to write the Legend of the Four Soldiers series in such a way that a reader can pick up any of the books and enjoy it without having read the others. That said, I do think that a reader will get more out of the series by reading it in order.

To Desire a Devil was actually the first book I read in the series, and enjoyed it without having read the others. After finishing it I went to your website to find out more about the others in this series. While I was there I was reading that you use fairy tales as inspiration for some of your historical romances, including the Legend of the Four Soldiers series. What was the fairy tale inspirations for To Desire A Devil, and how did you incorporate it into your story?

I have a fairy tale story in each of my books—a little bit at the beginning of each chapter. Each book in the Legend of the Four Soldiers is about a different fairy tale soldier returning home from war. The one in To Desire a Devil is about Longsword, who is captured by the Goblin King and taken to his underground kingdom. The Goblin King lets Longsword go, but only on one terrible condition.
The fairy tale has parallels to To Desire a Devil—both heroes are captured and are forced to live away from home for a long period of time and return only at a cost.
Being held captive for seven years definitely had an enormous impact on your hero. Tell us about your hero, Reynaud St. Aubyn? What do you think will make readers, much like his heroine Beatrice, fall in love with him despite his savage nature? And can you tell us a little bit about their story in To Desire a Devil?

Reynaud is terribly conflicted—and very angry—but at heart he is a good man. He's a leader of men, he knows what he wants and is focused on getting it, and he's very sexy.
Beatrice is the niece of the man who inherited Reynaud's title—because Reynaud was presumed dead. She's lived in his house for many years and has fallen half in love with the portrait of him as a young man. So she's already fascinated by him when he returns home angry and raving in French. She's dismayed and intrigued by the changes in him and wants to know where he's been and what happened to him.
Reynaud for his part is distrustful of everyone but Beatrice—even though she's the niece of his enemy. She's kind but doesn't let him boss her around and he finds himself drawn to her. But his drive to regain his title—and toss out her uncle—stands between them.
What's your favorite scene or moment from To Desire a Devil, and why? Can you describe it for us without giving too much away?
Beatrice has an old friend who is bedridden after some terrible war injuries. Reynaud becomes jealous of her seeing the man and confronts them in the friend's home. Beatrice is enraged at Reynaud—not only that he has such suspicions of her—but that he's confronting her friend who is sickly. She gets right in his face and tells him off and I think it's a wonderful turning point in their relationship.
Oh, I love that scene! And the one after that between her friend and Reynaud is so very touching. What are some of your upcoming releases we can look forward to...any new exciting projects in the works?
Right now I'm working on Wicked Intentions, the first of a new series called the Maiden Lane series. Wicked Intentions is set in Georgian London during the time when gin was very cheap and sold everywhere, creating a terrible addiction problem for the poor of London. The hero, Lazarus Huntington, Lord Caire, is a rake searching in the East End for the man who murdered his mistress. But he needs the help of Temperance Dews, a widow running a foundling home in St. Giles. Temperance agrees to help Lazarus if in exchange he'll take her to society balls so she can find a patron for her home. But both Lazarus and Temperance are hiding secrets. Wicked Intentions will be out in Summer of 2010.
A new series....yeah! I'll have to make sure and look out for the Maiden Lane series next summer...perfect timing for great beach reads. If you could ask readers a question, what would it be?

Which of my books is your favorite and why?
Finally, just for fun…if you could write the "fortune" in a fortune cookie what would it be?
My many thanks to Elizabeth for sharing some insight into To Desire A Devil. I really enjoyed it and will have my review posted by this weekend. If you want to learn more about Elizabeth and the books she writes you can visit her on her website.
I have a cornucopia of goodies for you, but will save the best for last :) First I have links to three bonus scenes from To Desire a Devil....all take place prior to the beginning of the book, and are not included in the print version, or on Elizabeth's website. They are not to be missed (PDF versions):
Next, Elizabeth generously offers freebies to her readers and fans. She has bookmarks that feature the covers of the Legend of the Four Soldier series(and they are gorgeous), or you can also request a signed bookplate. You can
use this link
to order them.
Last, but certainly not least, courtesy of Hachette Books I have 5 copies of To Desire a Devil to giveaway! Here's how to enter to win. (please note some of the rules have changed).


Ways to earn entries:

Mandatory: Answer the question Elizabeth posed to her readers (good for 1 entry)

Become a follower of Seductive Musings, and/or mention that you are already a follower in your comment (good for 5 entries)

Blog about this contest on your blog and leave a link with your comment (good for 15 entries)

If you don't have a blog, don't worry you can earn extra entries by telling your friends. If they leave a comment on this post and mention that you sent them you can each earn extra entries (good for 5 entries for the referrer and the commenter for each friend)

Purchase any item from the Seductive Musings Amazon store by using this link, or the Amazon widget contained within this post and email a copy of your purchase receipt to me no later than the deadline to enter (email available in sidebar). Sorry purchases made prior to this date do not apply, and link contained in this post must be used. No faxes or snail mail copies are allowed. No purchases are necessary to win. (good for 25 entries, or 50 entries if a purchase is made from the featured author's available titles)
How to enter:

You can choose to enter as many different ways that you want, but please place all of your entries in ONE comment


Rules and disclaimers:

This contest is open to residents of the U.S. or Canada only, and NO PO Boxes are allowed

The contest will end Saturday November 14th at 11:59 pm EST and winners will be posted after they have been selected


Winners will be selected using Random.org

All winners will have THREE days from the date they are posted to provide a mailing address. If you do not contact me within three days a replacement winner will be selected. NO EXCEPTIONS

The book(s) will be mailed directly from the publisher or author and no substitutions are allowed

Seductive Musings is not responsible for prizes that are not honored, distributed in a timely manner, lost, stolen, or damaged during transit

All giveaways are subject to change/cancellation without prior written notice
Good Luck!!!
Don't forget to vote....ends tomorrow!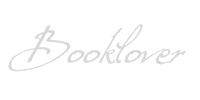 *I am an Amazon affiliate and receive a small (and I mean very small) referral fee for purchases made using a link on this blog. I don't use Amazon to earn money, I use it because the widgets are cool, easy to use, and serve my purposes to showcase books & such with minimal effort, but most importantly they have great prices and offer both new and used items. As a book addict I love that I can find just about anything I want in one place. If you are going to purchase a featured book anyway, and you know you won't pay more by using the links on this blog than you would by visiting Amazon on your own, I will be eternally grateful for supporting this blog by using the links :)