Thursday, November 12
***This giveaway has ended. Thanks for joining the fun!***
This Thursday, my special guest is Julia London. A Courtesan's Scandal is her newest release, and the final book in the Scandalous series. This summer I had the pleasure to read Summer of Two Wishes, a new contemporary romance series, which I absolutely loved (5 stars), so I could not wait to read A Courtesan's Scandal. Today she is here to talk about her Muse :) Enjoy.

My Muse is Lazy and Mean
You've heard of the illusive muse, right? The thing or person that inspires one to create a compelling book? Usually depicted as a Greek goddess with long flowing robes and one of those round cherubic faces? I'd kill for that kind of muse. My muse is worthless. She is lazy, she is sloppy, she smokes, she drinks like an alcoholic and she thinks flatulence is funny. And she calls me names! Dufus, dolt, hack…those are the ones I can print.
Most days, my muse doesn't contribute to anything but the grocery bill. I have to kick her out half the time, and when I do, she lurks around the patio and the pool, peering in the window at me, mocking me for being unable to come up with anything on my own. Her greatest inspiration seems to get me up from the desk and into the kitchen for a snack. She even thwarts my good intentions of exercise by teasing me with the promise of a really inspired idea, and then fails to deliver.
But every once in awhile, my muse can snub out the smoke, put down the whiskey, pull her shirt down over her stomach (it is constantly riding up) and give me something. Not a lot—just an idea. I have to do the hard work while she reposes on the couch in front of Oprah. But at least she gives me an idea.
In the course of writing the Scandalous series—books that centered on a true-life royal scandal in the first years of the 19th century—I had come to the last book and needed something really cool to close out the series. I knew it was going to be about a duke who was an upstanding guy, a duke who valued his name and honor and family and didn't cat about like his friends. I wondered, who would be the foil for him? What sort of woman would bring him to his knees? I toyed with all the usual suspects: an innocent yet bold debutante. A lustful widow. No one seemed to fit. Every character I came up with seemed too easy.
Enter my muse during a commercial break. She said courtesan. I scoffed at the idea—talk about easy. What duke in a regency romance didn't have a mistress on the side? Been there, done that. But my muse, who now had a brownie in hand, said courtesan again, then stuffed the brownie into her mouth. Naturally, I had to interpret what she was thinking. As I began to ponder, I began to believe it could work. What if the duke already had a mistress? What if he was forced into taking this courtesan and wanted nothing to do with her? What if the courtesan was not an aristocratic widow down on her luck as some seemed to be, but a woman who really had to depend on her looks and her ability to please men to make a living? What if she wanted nothing to do with the duke, either? And what if she knew that she had to save every pence because some day soon, she would be considered too old and would have no living?
I mulled it over for a day or two and decided that my courtesan would be the perfect foil for my duke. She was everything he was not. He was everything she was not. They could not have been more ill suited for one another, but then, because they were forced to keep one another's company because of a scandal, they began to discover things about each other that went much deeper than their trappings and expectations and, okay, their pride and prejudices.
That is how A Courtesan's Scandal came into being. I would give credit to my muse, but she's been completely unreliable and unhelpful since then. In the historical I am writing now, I am stuck at a point where some backstory must be introduced, and frankly, I could use some inspiration. She's not going to help me. She's wearing a robe that should have been burned years ago, her head bent over the paper reading the obituaries, a plate of waffles by her elbow. Useless. And she stinks.
Thank you so much for having me! I hope you enjoy A Courtesan's Scandal!
Kate Bergeron is the beautiful and mysterious former mistress of a cloth merchant...and the latest beauty to capture the interest of the Prince of Wales. Mired in a disastrous divorce, the Prince attempts to distract attention from his next amorous pursuit by ordering Grayson Christopher, the eligible Duke of Darlington, to pretend to London society that he is having the affair with Kate.
When Grayson reluctantly agrees to his Prince's demand, he finds the lady no more willing than he is. Kate will grudgingly act the part in public, but her favors are not for sale to any man.
As Grayson and Kate mimic ardor for the world to see, they find what started as a deception becoming all too real. And when passion flames into love, their predicament becomes extreme. For while marriage between a duke and a courtesan could never happen, Kate knows in her heart that she is willing to accept nothing less...
Contrary to her beliefs, it appears to me that Julia and her Muse work well together :) You can find Julia on her website which has lots of links and ways for you to contact her in addition to news, information about upcoming releases and a monthly contest.
Since it is the season of giving, Pocket books is giving away two copies of this book to two commenters! Here's how you enter to win one...


Ways to earn entries:

Mandatory: Answer the question What is your favorite Julia London book? (good for 1 entry)

Become a follower of Seductive Musings, and/or mention that you are already a follower in your comment (good for 5 entries)

Blog about this contest on your blog and leave a link with your comment (good for 15 entries)

If you don't have a blog, don't worry you can earn extra entries by telling your friends. If they leave a comment on this post and mention that you sent them you can each earn extra entries (good for 5 entries for the referrer and the commenter for each friend)

Purchase any item from the Seductive Musings Amazon store by using this link, or the Amazon widget contained within this post and email a copy of your purchase receipt to me no later than the deadline to enter (email available in sidebar). Sorry purchases made prior to this date do not apply, and link contained in this post must be used. No faxes or snail mail copies are allowed. No purchases are necessary to win. (good for 25 entries, or 50 entries if a purchase is made from the featured author's available titles)
How to enter:

You can choose to enter as many different ways that you want, but please place all of your entries in ONE comment


Rules and disclaimers:

This contest is open to residents of the U.S. only

The contest will end Saturday November 21st at 11:59 pm EST and winners will be posted after they have been selected


Winners will be selected using Random.org

All winners will have THREE days from the date they are posted to provide a mailing address. If you do not contact me within three days a replacement winner will be selected. NO EXCEPTIONS

The book(s) will be mailed directly from the publisher or author and no substitutions are allowed

Seductive Musings is not responsible for prizes that are not honored, distributed in a timely manner, lost, stolen, or damaged during transit

All giveaways are subject to change/cancellation without prior written notice
Good Luck!!!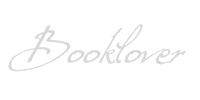 *I am an Amazon affiliate and receive a small (and I mean very small) referral fee for purchases made using a link on this blog. I don't use Amazon to earn money, I use it because the widgets are cool, easy to use, and serve my purposes to showcase books & such with minimal effort, but most importantly they have great prices and offer both new and used items. As a book addict I love that I can find just about anything I want in one place. If you are going to purchase a featured book anyway, and you know you won't pay more by using the links on this blog than you would by visiting Amazon on your own, I will be eternally grateful for supporting this blog by using the links :)