Friday, November 6
***This giveaway has ended. Thanks for joining in the fun!***
Happy Friday!!! Today I have a great treat for you all to start the weekend out right. Lorelei James is here today to talk about her newest novel in the Rough Riders series, All Jacked Up. And let me tell you I am all jacked up myself to spread the word about this new book. It's one of my favorite reads this year...definitely worthy of 5 stars and more.

It had everything I love in a romance novel and left me on a reader's high once I finished it. I had a hard time starting another book afterwards because I knew most everything else would pale in comparison. Keely and Jack's story was just that good! Keely has been a favorite character of mine and Lorelei did both her and Jack justice. Here's a sneak peek at their story:
…Pulling off the ultimate con… if they can keep from pulling off their clothes.
Keely McKay knows Jack—and Jack Donohue is a certified pain in her Wranglers. The lone girl in the prolific McKay family, Keely needs another man giving her orders like she needs a hole in her boot. What she does need is a restoration specialist so she can open her physical therapy clinic—and prove she's left her wild-child days behind. That means dealing with buttoned-down, uptight Jack.
Jack is this close to securing a career make-or-break project, until he learns his lack of marital status puts him out of contention. When the notoriously hot-tempered and hot-bodied Keely begs him for help, he proposes a crazy idea. He'll oversee her project—if she acts the part of his loving fiancée.
Their sizzling lust makes it all too easy to go from butting heads to knocking boots—but outside the bedroom they're as mismatched as ever. The McKays remind Jack of the humble upbringing he left behind, and cowgirl Keely feels she doesn't measure up to Jack's big-city lifestyle.
When the dust settles, Jack and Keely must face the fact they're not fooling anyone but themselves—or they'll risk losing the real deal.
Warning: this book contains one hot-blooded cowgirl and one cool-headed businessman in a stripped-down, revved-up game of sexual truth or dare.
...keep reading for a bonus excerpt for SM readers
Welcome Lorelei! I can't even begin to tell you how honored I am to have you as my guest at Seductive Musings. I know that you are an extremely busy writer so taking the time to answer these questions is greatly appreciated. I am a HUGE fangirl of yours.
Aw shucks, really? I don't know if I'll ever get used to the idea I actually have fans
but it is unbelievably cool and humbling, so thank you.
Well I hope you never get used to it either, but be prepared…because I have a feeling that your new Blacktop Cowboys series out next year is going to be a big hit :) Corralled is already available for pre-order, and yep I've got mine! Each of your books that I have read has made its way to my keeper shelves (albeit on my e-reader). Tied Up, Tied Down, and Strong, Silent Type (not counting AJU) are two of my favorites, but really…I love them all. Who are some of your favorite authors, and what's on your keeper shelves?

I can't seem to throw a book away, so I have lots of books on my keeper shelves. Books I read? Top of the list is the "In Death" series by JD Robb. After 30 books in the series you'd think it'd get old and she'd start repeating herself, but it just keeps getting better. I've read a lot of paranormal in the last few years because it's one thing I'm not writing. Top of the list must buys for me are Kresley Cole and Kelley Armstrong. For contemporary erotic romance, Maya Banks and Lora Leigh (although I am a few books behind on her series). For straight contemporary romance, Rachel Gibson and Erin McCarthy. Romantic suspense, Suzanne Brockmann (but I'll admit being behind on her books too) and JD Robb. For mystery, CJ Box, Craig Johnson, Robert Crais and Sue Grafton are auto buys.
Some of those authors are favorites of mine too, but have never read the JD Robb books, or Rachel Gibson. For readers who have not read one of your books before, which is a travesty, but know it is true…can you tell us what you think makes a great love story, and what readers should expect when they read one of your novels?
From my books readers expect an authentic peek into the life of cowboys and ranchers and the women who love them. That includes hot sex scenes, but scenes that are intrinsic to the storyline and aren't gratuitous, like trying to figure out how many orifices I can plug and how many cowboys I need to do it. Not every book needs to have a ménage scene. Not all books/characters lend themselves to a m/m situation, and I'm grateful that none of my publishers expect that from me—nor do my readers. I think it'd get boring writing the same damn plot line over and over, so I go out of my way to make each book different. To be honest, I'd rather mix it up than "brand" myself as the author who writes X type of erotic book. Since I'm writing a series, readers expect a peek into the lives of the characters from previous books. I love writing erotic romance because pretty much anything goes in the bedroom (or in the barn—wink) but at the core of it, there still is a believable plot and conflict, likable characters, a compelling love story and a setting that is not only accurate, but one you'd like to visit.
Your stories are definitely compelling, both those you write as Lori Armstrong (mysteries) and your romances as Lorelei James. And by the way, big congrats for winning the 2009 Shamus award for best paperback original for Snow Blind (book #4 in the Julie Collins mysteries)!! What is it about writing romance that appeals to you?

Knowing when I start the book the hero and heroine will ride off into the sunset together :)
LOL, you're a true cowgirl at heart...riding off into the sunset :) What book(s) are you most proud of, or feel is/are your biggest personal achievement(s) when you don't take into account sales, reviews, reader comments, or awards & why?
Oy, hauling out the tough questions, huh? Each book has had its challenges—unrequited love and misperceptions in Long Hard Ride, older woman/younger man and a younger couple finding home and love in Rode Hard, Put Up Wet, hero worship vs. a real relationship in Cowgirl Up and Ride (I jokingly call that one my "virgin" book) letting go of control and accepting things at face value in Tied Up, Tied Down (I call that one my "secret baby" book), re-establishing an old relationship that is not PC and the emotional repercussions for all three people involved in Rough, Raw and Ready, overcoming past mistakes and forcing people to accept you in a different light in Branded As Trouble (I call that one my "friends to lovers" book) dealing with serious physical challenges in Shoulda Been A Cowboy, hitting a rocky patch in a marriage and trying to fix it in Strong, Silent Type, and with All Jacked Up, the wild child settles down with the least likely man for her (but I also call this one my "forced engagement" book).

If you can't tell, I'm having a blast revisiting all the romance tropes and turning them on their heads. Since I see the Rough Rider series as a western saga, each book has to build on the book and characters before it and leave room for the new characters in the book after it to grow and change and develop. I know most authors are eager to point out their books can be read out of order—and certainly mine can be—but as a reader, I think the books make more impact if you do read them in order. So that's the long answer. The short answer is my favorite book is always the one that I just finished :)

All Jacked Up is your newest release in your fantastic Rough Riders series. I absolutely love, love, love this series. All of the other books have focused on the McKay men and the women they fall in love with, but All Jacked Up is focused on Keely, the lone woman, and the baby of the family. How has growing up in a family laden with testosterone, and alpha males shaped Keely's character?

Keely doesn't take any crap from any man and she goes out of her way to dish it out. She's unapologetically sexual. She loves to blow through the clouds of testosterone surrounding her and point out her brothers might be smart about lots of things, but when it comes to women? Not so much. That's been her role in the previous books, so to see her grow up and come into her own has been a great journey.
Keely is one of my favorite heroines for those reasons and more. Tell us about Jack, your hero in All Jacked Up. What do you think makes him such a great hero for Keely, and what do you love most about him?
Ah, Jack. I loved the man from the instant he stepped onto the page in Rode Hard, Put Up Wet. He's not a cowboy, but he comes from rural roots—not happily—that he's tried to put behind him. Jack is a very cool-headed businessman, with workaholic tendencies, so it was fun to see how absolutely crazy impulsive Keely could make him. Keely McKay was the dead last type of woman he wanted to end up with—but exactly the type of woman he needs.

Keely and Jack have had a somewhat explosive relationship. Can you tell us about their history and a little bit about their romance in All Jacked Up?

I've been alluding to an "event" that happened between Keely and Jack at Colt and India's wedding reception since Miss Firecracker (part of the Wild West Boys series) was released in June…and again in Shoulda Been A Cowboy. So it's been a tease, I've had readers ask what happened…with my response that all will be revealed. Mean, huh? And I do tell what happened and why it added to the tension between Keely and Jack. Another part of their "issue" is that Keely dated Jack's younger brother—and he dumped her.

I think you have definitely perfected the art of the "tease", but not in an annoying way, but a "I can't wait to find out more kind of way". What excited you about Keely and Jack's story as you were writing it?
I've always wanted to write a "love/hate" story, where the hero and heroine have had an antagonistic relationship from the start and it morphs into love. Keely and Jack were perfect, especially since they both needed something from each other. I've been building their antagonism since Tied Up, Tied Down. What excited me was seeing Jack's sweet side come to life and how he easily Keely accepted it.
I loved that you could actually experience how they fell in love. It wasn't one of those stories where they hate each other, then miraculously find themselves in love and made you wonder how they got from A to B. It built over the course of their story until you felt that they were meant for each other all along. Do you have a favorite scene or moment from All Jacked Up? What is it, and why is it your fav?

The engagement party scene and what happens afterward…and that's all I'm saying
Well for me, the entire book was a favorite scene from beginning to end...that's all I'm saying! If Keely and Jack had a song what would it be?
Well, beyond the obvious Gretchen Wilson tune "All Jacked Up" which was my inspiration for the title -- and it fit so well since his name is Jack :) I'd honestly have to say that old Billy Joel song "Just The Way You Are"


What are some of your other upcoming releases fans can look forward to?
The remaining Rough Rider books will be out in print throughout 2010. As far as new projects…Raising Kane is tentatively scheduled for release from Samhain in June 2010. I have a new contemporary erotic western series coming out from NAL in August 2010. The series title is Blacktop Cowboys, the first book is entitled Corralled. The series is similar to the Rough Riders, but instead of a large extended family, it is a group of friends from the same Wyoming hometown and the books will flip back and forth between life on the road to rodeo glory as a "Blacktop Cowboy" and those left at home, holding down the ranch.

More cowboys....yum-meee (if you saw this week's Muse I think you will understand where I am coming from...feel free to drool) What seeds of brilliance are you working on now?
I just turned in Corralled. I'm switching gears and working on a mystery under my other name. Then I will be nailing down the title and a more detailed synopsis for the second book in the Blacktop Cowboys series.

Will we see more of the McKays in the future?
I hope so. In a perfect world I'd get to finish out the series and write at least a novella for the remaining McKays—all the cousins since I've finished out the Carson and Carolyn McKay branch of the McKay family. Which would mean books for Kane, Brandt, Tell, Dalton, Chase and Ben. It really is dependent on my writing schedule, which has been grueling the last few years.
I love me some McKays, and you definitely left us wondering about the widow from Shoulda Been a Cowboy…so hopefully we will get to read that story because I think she was going to have her hands full with some of those men. (bad booklover for not remembering their names...bad bad) Who is the most requested person that readers want you to write about but you haven't yet?

Kane "Buck" McKay. But never fear, he's next in line. I also get questions about the West Boys—Chet and Remy, as well as the others on the West family tree on my website, who I haven't mentioned in the McKay books in detail. At some point I'd like to keep going with the Wild West Boys series, but it's shelved for now.

I can deal with "for now":) If you could ask readers a question, what would it be?
What do you think of cliffhangers in a series?
Finally, just for fun…if you could write the "fortune" in a fortune cookie what would it be?
Never accept anything at face value: always dig deeper.
So...are you ready for the bonus excerpt? I think this is a great glimpse at the fun, and at times sarcastic banter, that shows how Keely and Jack relate to each other at the beginning of their "arrangement", but then starts to turn into sexy innuendos and smoldering looks that lead to so much more....
Keely considered changing her work clothes, but Jack would think she'd gussied herself up for him, so no dice. In Dewey's, she spotted him in the far corner booth. He stood, waiting to reseat himself until after she'd sat. Okay. That gentlemanly courtesy was impressive. And sweet. And unexpected.
Nervous, because this felt like an actual date, she flipped through the menu even when she'd memorized it ages ago.
"Sounds good. Been a while since I've had it."
"Careful, we're actually agreeing on something."
"Maybe it's a full moon."
His answering bad boy grin had her heart doing the two-step.
After the waitress took their order, Jack stared at her with unabashed interest. "What?" she said testily.
"I don't even know when your birthday is."
"It's not like you'll be around to shower me with expensive presents."
"We need to know some of that stuff about each other before the engagement party."
True. Especially in light of suspicions all wasn't right with said engagement. "May twenty-third. I'm twenty-seven. You?"
"April fourth. I'm thirty-four."
"You're an old timer, eh?"
A slight scowl. "I'd say experienced."
"So, Mr. Experienced, what other secrets do we need to share?"
"Start with the basic first date stuff. What's your favorite food?"
"Steak. Followed closely by bacon. Followed closely by chocolate." She picked up a straw and rolled it between her fingers. "I'll bet I can guess yours."
There was that wicked grin again. "I dare you to try."
Keely considered him. "This is way too easy, Jack."
"So stun me with your insight, cowgirl."
"Poached salmon. Wild rice pilaf. Brussel sprouts. Plain cheesecake."
A stricken look crossed his face.
She smirked. "I totally nailed you didn't I?"
Jack angled across the table. "Not. Even. Close. But I am intrigued by the thought of you nailing me."
Oh. Hello lust. "The thought of nailing you has me equally intrigued." She offered him a coquettish look. "Are you a breast or a thigh guy?"
That caught him off guard enough his gaze actually dropped to her chest. "Ummm. What?"
"Or chicken?" she taunted softly.
His hot eyes returned to hers. "My favorite food is not chicken. It's not a nice juicy rump…roast, although I admit to being more of a butt man than a breast man."
Keely blinked. She was quickly losing control of this conversation.
"I'll give you one more chance to nail me," Jack said with a sexy rasp.
"Only one?" she cooed back.
Jack's hungry gaze zeroed in on her mouth. "Playing fast and loose will only encourage me to play the same. Be certain you're prepared for what that entails."
Yikes. "Speaking of favorite foods, I'm betting yours is some kind of wild game that fits with your personality. Boar?"
His lips lifted. "Wrong. This round goes to me. My favorite food is homemade meatloaf. Followed closely by mashed potatoes and gravy. Followed closely by corn on the cob."
"Holy crap. That's so…Midwestern of you, GQ."
"Very." Down home cooking appealed to Jack more than haute cuisine? Man. He'd surprised her like four times today. "Your turn to guess. What's my favorite movie?"
"Easy. The Princess Bride." He grinned. "What's mine?"

"The Jerk," she shot back.

Jack laughed. A deep, rumbly, sexy sound and she caught herself wanting to smile and sigh at the same time.
"Jackass?" she tossed out.

"True Lies," he said.

"That seems appropriate."
Keely fiddled with the straw, rolling it back and forth in the condensation.
Jack snatched her hand, stopping the fidgety movement.
Talk about big hands. Not soft, girly hands either, but rough. Manly. His fingers were long and thick, sprinkled with just enough dark hair to be masculine, not apelike. God. It'd been forever since she'd had a real man's hands stroking her bare skin. Would Jack be gentle? Teasing? Or forceful?
She shifted her gaze up. The curiosity or guilt he saw in her eyes caused a spark of heat to flare in his.
Jack stretched across the table until their mouths were a kiss apart. "We're fucking kidding ourselves that we can keep this platonic for much longer."
The growly timbre of his voice destroyed any smartass comment she might've conjured. She wanted to hear that growling noise against her throat, in her ear, on her belly, on the insides of her thighs.
"Don't look at me like that," she breathed.
"Isn't this sweet, you two lovebirds holding hands and whispering naughty nothings to each other."
Keely looked up at India with murder in her eyes.
As always you can learn more and/or buy any of these books by using the links in the Amazon widget
(and if you buy any of them you'll gain extra entries as an added bonus)
My most sincere thanks to Lorelei! She has been working her fingers to the bone to write us the stories that so many of us love, and wait eagerly for with baited breath.
You can find her on her website as Lorelei James, her website as Lori Armstrong, on Myspace, or if your a bit more adventurous and like a more hands interaction, she visits regularly at her James Gang group on Yahoo. Like I said she is one busy lady! And for fans like me where too much of a good thing is never enough you can purchase official James Gang and Rough Riders merchandise at her CafePress online store. Don't forget the holidays are right around the corner my fellow booklovers :)

To celebrate the release of All Jacked Up Lorelei has kindly offered to give away one e-book title from her backlist (winners choice) to a very lucky commenter... Woo hoo! Here's how you can enter to win:

Ways to earn entries:
Mandatory: Answer the question Lorelei posed to readers (good for 1 entry, and just a hint it is not the fortune cookie question)

Become a follower of Seductive Musings, and/or mention that you are already a follower in your comment (good for 5 entries)

Blog about this contest on your blog and leave a link with your comment (good for 15 entries)

If you don't have a blog, don't worry you can earn extra entries by telling your friends. If they leave a comment on this post and mention that you sent them you can each earn extra entries (good for 5 entries for the referrer and the commenter for each friend)

Purchase any item from the Seductive Musings Amazon store by using this link, or the Amazon widget contained within this post and email a copy of your purchase receipt to me no later than the deadline to enter (email available in sidebar). Sorry purchases made prior to this date do not apply, and link contained in this post must be used. No faxes or snail mail copies are allowed. No purchases are necessary to win. (good for 25 entries, or 50 entries if a purchase is made from the featured author's available titles)
How to enter:

You can choose to enter as many different ways that you want, but please place all of your entries in ONE comment


Rules and disclaimers:

This contest is open to anyone unless this ebook is prohibited in your country

The contest will end Saturday November 14th at 11:59 pm EST and the winner will be posted after they have been selected


Winner will be selected using Random.org

The winner will have THREE days from the date they are posted to contact me and provide the requested information. If you do not contact me within three days a replacement winner will be selected. NO EXCEPTIONS

The book(s) will be mailed directly from the publisher or author and no substitutions are allowed

Seductive Musings is not responsible for prizes that are not honored, distributed in a timely manner, lost, stolen, or damaged during transit

All giveaways are subject to change/cancellation without prior written notice
Good Luck!!!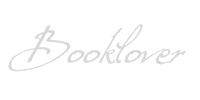 *I am an Amazon affiliate and receive a small (and I mean very small) referral fee for purchases made using a link on this blog. I don't use Amazon to earn money, I use it because the widgets are cool, easy to use, and serve my purposes to showcase books & such with minimal effort, but most importantly they have great prices and offer both new and used items. As a book addict I love that I can find just about anything I want in one place. If you are going to purchase a featured book anyway, and you know you won't pay more by using the links on this blog than you would by visiting Amazon on your own, I will be eternally grateful for supporting this blog by using the links :)