Thursday, November 19
****This giveaway has ended. Thanks for joining in the fun!***
Aphrodisia erotic romance author Melissa MacNeal is my very special guest today to talk about her brand new book Sexual Secrets. I'm reading it now, and there are definitely some secrets to explore! Please welcome Melissa and keep reading for an exclusive excerpt for Seductive Musings readers. Enjoy!
Come on, now! You know you thought about it for just a moment—maybe, in your mind's eye, saw the husband you'd swap for! If you set aside that Inner Good Girl we all grew up with to let your fantasy play out, you'd probably enjoy a romp—or perhaps a whole new life—like you've never dared to imagine.
My French twin heroines, Camille and Colette, play it out for real, and their story makes SEXUAL SECRETS a funny "family affair" where true love and romance win out over the hand real life dealt them: when Camille married old Lord Bentley to escape a life in the Parisian streets, and her sister wed his prodigiously endowed son, Heath, they were escaping destitution. Rutledge Bentley even set them up in their own couturier shop, and they're now designing exquisite gowns for London's upper crust. From all appearances, their lives are perfect.
But reality sets in. Colette can't get away from it—constantly!—while her poor sister can't get any. And since we all know necessity is a mother, the sisters decide to make their switch at a costume ball. The girls live in opposite wings of the family mansion, so it'll be easy to compare notes and coach each other on how NOT to alert the staff or their husbands with any telltale mannerisms.
But along comes a dark, exotic stranger . . . a fox in the right place at the right time. He enters LeChaud Soeurs to have a wedding gown made for his mysterious fiancée, planning to use the twins' charade to carry out a secret motive of his own. And just as Rubio Palladino, the medium, predicts in the opening line, Camille and Colette get caught up in "a time of cataclysmic change . . . a time of sexual upheaval so pronounced as to produce a whirlwind--no, a hurricane--of passion! You will feel like a volcano as you erupt with new sensations and delights!"
And YOU can win a copy of this book, which is just now hitting the shelves! So what're you waiting for? Read on—and I hope you enjoy my story! And I thank you for playing along here!



Melissa MacNeal
Delicious Deceit
Saved from certain ruin in the back streets of Paris by the wealthy Rutledge Bentley, identical twins Colette and Camille are now members of London's elite. Besotted with their beauty, Rutledge has taken Camille for his bride and married off her twin to his son, Heath. But while Colette can barely keep up with the sexual demands of her prodigious lover, Camille is left unfulfilled by her much-older husband and desires much more...
And so it occurs to them: why not change places??
As Colette shares all the intimate details of her sexual escapades with Heath, Camille learns how to tease her new "husband" into a state of arousal that will ensure the sensual release her body is so desperately longing for. Colette, meanwhile, is being seduced by a dark, exotic stranger with a hidden agenda that can bring their world crashing down around them. It's a wickedly dangerous plan that promises deliciously erotic delights...as long as they don't get caught.
My very sincere thanks to Melissa for being my guest today and sharing Sexual Secrets with us. You can find Melissa and her scintillating books on her website www.MelissaMacNeal.com. She also writes sweet and inspirational, and sometimes racy love stories as Charlotte Hubbard in case you'd like to check those out too.
To celebrate the release of her sexy new book Melissa is has generously offered to giveaway a few signed copies(yep, that's more than one). That's what I call a gift of sharing!
Here's how you can enter to win. Please note that you must do all of these things in order to be eligible to win a book.

Leave a comment letting Melissa know which of her novels, or novellas has been your favorite...and if you 've never read one of her books before which book from her backlist intrigues you the most and why? Please be specific in your choice and your reason(s)why....you never know you might just win it :)
The second thing you need to do is answer the following questions in regards to the two excerpts included in this post using the form below. Please do NOT include your answers to the excerpt questions in your comment.
Rules and disclaimers:
This contest is open to anyone who loves erotic romance, and is at least 18 yrs or older.

The contest will end Saturday November 21st at 11:59 pm EST and winners will be posted after they have been selected

Winners will be selected from among the correct answers by the author


All winners will have THREE days from the date they are posted to provide a mailing address. If you do not contact me within three days a replacement winner will be selected. NO EXCEPTIONS

The book(s) will be mailed directly from the publisher or author and no substitutions are allowed

Seductive Musings is not responsible for prizes that are not honored, distributed in a timely manner, lost, stolen, or damaged during transit

All giveaways are subject to change/cancellation without prior written notice
Good Luck!!!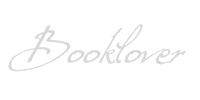 *I am an Amazon affiliate and receive a small (and I mean very small) referral fee for purchases made using a link on this blog. I don't use Amazon to earn money, I use it because the widgets are cool, easy to use, and serve my purposes to showcase books & such with minimal effort, but most importantly they have great prices and offer both new and used items. As a book addict I love that I can find just about anything I want in one place. If you are going to purchase a featured book anyway, and you know you won't pay more by using the links on this blog than you would by visiting Amazon on your own, I will be eternally grateful for supporting this blog by using the links :)