Friday, November 27
I recently read my Hidden Gem pick for November just a few weeks ago, and knew within the first 50 pages that this novel was going to be my pick for this month...hands down. I loved this book practically from page one, and it just kept getting better until the very satisfying ending. My Hidden Gem for November is Riding Temptation by Jaci Burton, the second book in the Wild Riders series.
As soon as I finished Riding Temptation, I ordered Riding Wild (#1 in Wild Riders series) and Riding on Instinct (#3 in Wild Riders series), and also ordered Wild, Wicked and Wanton. Yes, I was just that crazy in love with the first book I read of Jaci Burton's romances that I went on a book binge. Not really what I needed to do considering my TBR, but these gems are going straight to the top! I can't wait to read them ALL.
I decided to give a Jaci Burton romance a test drive when I was browsing through the newly purchased books at my local library when I noticed Riding Temptation. I recognized the series, and had heard several good things about it from some fellow online readers, but for some reason they never made it to the buy list. However, it seemed like serendipity for it to be sitting on the shelf, calling to me, just waiting for me to appease my curiosity and to take it for a ride so to speak.
And what a ride it was! It was sexy, super steamy, suspenseful, while at times tugging at my heartstrings. There was great chemistry not only with the hero and heroine, but also with the secondary characters which makes it not only a great read, but a great series. I loved everything about Jessie and Diaz's love story. Both overcame troubled childhoods and received salvation, second changes and a surrogate family in the form of the Wild Riders. Even though I read book two in the series without first reading book one, I did not feel lost or that I was missing out on key information. Instead it made me more than curious about the rest of the series and beyond eager to read more, hence what I've now termed my "BBB" (Burton Book Binge) :)
He's a biker working undercover for the Feds. She joined the Wild Riders for reasons of her own. Together, they're burning up the asphalt and tearing headlong into danger and passion…
Naked under leather.
Ever since runaway Jessie Matthews teamed up with the gang of special ops bikers, the Wild Riders have thought of her as their kid sister. Except for Diaz Delgado. Over the past few years he's been watching the budding of a ripe young woman. Jessie's glad somebody finally sees her for who she is—and she's thrilled it's Diaz. His dark good looks and killer body have tempted her since day one.
Diaz's unbrotherly urges have been hard to fight but the last thing he'd want to do is hurt Jessie and break up the gang. But when they both go undercover to infiltrate a group of killer survivalists, he knows it'll be hard to keep his distance—especially when the mission takes a risky turn. Now Diaz has no choice but to open himself up to the one woman who may be strong enough to take him on.
Riding Temptation is one of my favorite reads this year, and it introduced me to a new author....gotta love that "win-win". If you've never tried Jaci Burton, or the Wild Riders series, now is a great time because Amazon has
Riding Temptation
at a bargain price of only $6, and the
Riding Wild
, the first book in the series, is only $5.60! New trade size paperbacks for less than mass market paperbacks?...I consider that an absolute steal, and is temptation indeed since you pay less than the list price of just one of these books. I'm gonna make sure that I am caught up through book three,
Riding on Instinct
, by June because there will be a new Wild Riders novella in a brand new anthology with both Jaci Burton and Lora Leigh next summer (July 2010) titled
Nauti and Wild
. I can't even begin to tell you how excited I am about that!! I knew that I was going to get
Nauti and Wild
because it had a novella for Lora Leighs' Nauti Boys series (and I love me some Nauti Boys), but now that I am hooked on Jaci Burton's Wild Riders series this pre-order went from "must have" to "dying to get my booklover hands on it".
Enjoy....I know I did :) If you'd like to find out more about Jaci Burton and her books you can find her at JaciBurton.com...Feel the Passion.

What's your Hidden Gem this month?


p.s. this will be the last Hidden Gem for 2009. At the end of December I will announce the Hidden Gem of the Year.
Hidden Gems meme is hosted by Seductive Musings on the last Friday of every month (barring any special events). Anyone passionate about romance novels can participate. Just do the following:
Share a hidden gem that you've read and feel has been overlooked, or deserves to be brought to the attention of romance readers (please don't include books currently on blog tours).

The book can be a new release, a current release, or an older novel. As long as it is in print, it is available for purchase, and is classified as a romance then it qualifies (historical romance, contemporary romance, paranormal romance, romantic suspense, erotic romance...).

Reveal your hidden gem on the last Friday of the month on your blog using the Hidden Gem icon and following the participation rules. Tell us why you feel so passionately about this novel, then link your gem back to the current Seductive Musings Hidden Gem post. You can include excerpt links, teasers, back cover blurbs, book trailers, interviews, giveaways...whatever you like.

The following Monday I will compile a list of the Hidden Gems posted and I'll have a poll where you can vote for your favorite hidden gems. At the end of the year I will compile the top hidden gem for each month and you can vote for the top 5 Hidden Gems of the year. Once the brightest gems are revealed I will invite the authors to guest at Seductive Musings to talk about their books, and upcoming releases.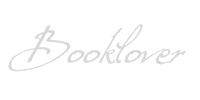 *I am an Amazon affiliate and receive a small (and I mean very small) referral fee for purchases made using a link on this blog. I don't use Amazon to earn money, I use it because the widgets are cool, easy to use, and serve my purposes to showcase books & such with minimal effort, but most importantly they have great prices and offer both new and used items. As a book addict I love that I can find just about anything I want in one place. If you are going to purchase a featured book anyway, and you know you won't pay more by using the links on this blog than you would by visiting Amazon on your own, I will be eternally grateful for supporting this blog by using the links :)