Sunday, November 22
I have winners...so let's get right to it.
My big thanks to Melissa MacNeal for being my guest. And I am sure all of the winners will want to thank her too, because she decided to give away three books!
The winners of a signed copy of Sexual Secrets are:
2) Eva Silkka
And the winner of a signed book from her backlist is:
1) Ann Warren who wins a copy of THE HAREM anthology, which includes "My Lady's Pleasure"
To all of the winners:

If you have already won any of these books, or are no longer interested please email me and let me know so that someone else may have the chance to win, otherwise please email me using the link in the sidebar under "Novel Spotlight" with your snail mail address no later than Monday 11/30/09 otherwise alternate winners will be selected. (I'm allowing a few more days due to the holiday, but if at all possible please email me as soon as you can)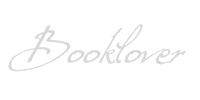 *I am an Amazon affiliate and receive a small (and I mean very small) referral fee for purchases made using a link on this blog. I don't use Amazon to earn money, I use it because the widgets are cool, easy to use, and serve my purposes to showcase books & such with minimal effort, but most importantly they have great prices and offer both new and used items. As a book addict I love that I can find just about anything I want in one place. If you are going to purchase a featured book anyway, and you know you won't pay more by using the links on this blog than you would by visiting Amazon on your own, I will be eternally grateful for supporting this blog by using the links :)