Sunday, November 8
So, I was at the mall today and decided that I would stop into Barnes and Noble since it is attached to the mall (this is my actual BN) and pick up some Christmas gifts for my MUCH younger sisters. They are 12 and 15.... like I said MUCH younger :) I was of course in a great mood because I was going to the bookstore. They had the local ballet there performing for the kiddies, Christmas stories were out...It brought a smile to my face.

I like to start my holiday shopping early. I like to have first pick, and not to feel rushed or stressed about the gifting season. I thought I would pick up a book for each of them to try and encourage them to read for fun, not just for school assignments. Right now they don't do any reading except for what they have to read for school, they don't go to the library, and I know they don't buy books. I so saddened by that because I love to read. I hear so much about YA books, and seems like so many people are reading them that I thought this might be a great way to engage them with books that are written with their age group in mind.
Since I read romance novels almost exclusively, I had no idea HOW HUGE the YA section is at my Barnes and Noble. NO. CLUE. The last time I read a book intended for this age group it was all about Judy Blume...Deenie (loved this one) Blubber, Are You There God? It's Me Margaret....but these days there is so much more variety to choose from and somehow I don't think Judy Blume is the in thing anymore:) I was overwhelmed and was completely lost as to what is popular, what's good, what's not so good, and what would be perfect for them.....so I need your help.


I am looking for something for two girls close in age, but worlds apart. The oldest who is 15, a freshman in high school, is a social butterfly who lives to text and talk to her friends on her cell phone. She runs track, is a cheerleader and would rather clean her room than read a book. The younger sister is the quiet one, a people pleaser at heart and feels things much more deeply. She loves to play guitar, talk on the cell phone, and takes a while for her to come out of her shell.
Do you read YA? Do you have daughters who read YA? If so do you have any recommendations? I'd like to really wow them with books that they can't help but love once they read them. Something they can relate to. PLEASE HELP ME!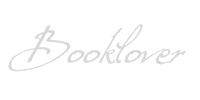 *I am an Amazon affiliate and receive a small (and I mean very small) referral fee for purchases made using a link on this blog. I don't use Amazon to earn money, I use it because the widgets are cool, easy to use, and serve my purposes to showcase books & such with minimal effort, but most importantly they have great prices and offer both new and used items. As a book addict I love that I can find just about anything I want in one place. If you are going to purchase a featured book anyway, and you know you won't pay more by using the links on this blog than you would by visiting Amazon on your own, I will be eternally grateful for supporting this blog by using the links :)