Monday, November 2
Sorry, but the image containing the Monday's Muse has been removed from this blog so as not to violate any copyright issues. Thanks for your understanding!
Is it hot in here or is it just me? I could definitely use a cool down after taking a peek at Monday's Muse. I couldn't resist posting another cowboy picture today, because I have been reading Lorelei James's newest novel in her Rough Rider's series....All Jacked Up, and all I can say is WOW.

All Jacked Up was my favorite read of the entire month of October. I'm on a reader's high right now and hate to even start a new book because I'm afraid Lorelei has completely ruined me for all other authors. RUINED I tell you. It was just that good. All Jacked Up releases tomorrow 11/3 from Samhain. IMHO it is a must read, and unlike some of the other Rough Rider series I don't think you had to have read any of the previous Rough Riders novels in order to enjoy this one fully, although if you have it makes it that much better.

Lorelei James will be my guest this week featuring All Jacked Up, and if that is not enough I will also have Elizabeth Holt as my guest featuring her newest novel in her Legend of the Four Soldiers series...To Desire a Devil. Not to mention the usual Tuesday Teasers, and Wednesday's Share the Love post.
It's going to be a great week, don't you think?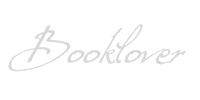 *I am an Amazon affiliate and receive a small (and I mean very small) referral fee for purchases made using a link on this blog. I don't use Amazon to earn money, I use it because the widgets are cool, easy to use, and serve my purposes to showcase books & such with minimal effort, but most importantly they have great prices and offer both new and used items. As a book addict I love that I can find just about anything I want in one place. If you are going to purchase a featured book anyway, and you know you won't pay more by using the links on this blog than you would by visiting Amazon on your own, I will be eternally grateful for supporting this blog by using the links :)