Monday, November 9
Sorry, but the image containing the Monday's Muse has been removed from this blog so as not to violate any copyright issues. Thanks for your understanding!
Last week I won the Gods of Football
at the Lust In Time (LIT) blog to celebrate their release of Winter's Desire
, and I got the calender on Saturday. And HOLY COW! Monday's Muse was one of my favs, but the best part of the calendar was that while there are only 12 months in the year, they gift you with two pictures for each month....sigh. I might share more with you over the coming months. There's a nice diversity, but one thing they all have in common....seems they all have tattoos, and the sexiest thighs :) I. HEART. AUSSIE. FOOTBALL!
Here's a sneek peak at the rest of the calendar in a behind the scenes trailer for the DVD you can buy.
Are you still with me....have you stopped drooling yet? What do you think about the Gods? Do you want more?
I have one more bit of news to share. Make sure you join me later this week when Julia London will be my guest to celebrate her release of A Courtesan's Scandal
and a giveaway or two! Happy Monday!!!
p.s. still looking for YA recommendations...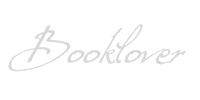 *I am an Amazon affiliate and receive a small (and I mean very small) referral fee for purchases made using a link on this blog. I don't use Amazon to earn money, I use it because the widgets are cool, easy to use, and serve my purposes to showcase books & such with minimal effort, but most importantly they have great prices and offer both new and used items. As a book addict I love that I can find just about anything I want in one place. If you are going to purchase a featured book anyway, and you know you won't pay more by using the links on this blog than you would by visiting Amazon on your own, I will be eternally grateful for supporting this blog by using the links :)