Monday, November 23
Sorry, but the image containing the Monday's Muse has been removed from this blog so as not to violate any copyright issues. Thanks for your understanding!
Well it's Monday yet again and the only thing good about starting a new week is 1) it's a holiday week so it will be short, and 2) it means we get a new Muse!
I wanted this week's Muse to have more of a Thanksgiving theme, then I remembered my promise to feature images from the Gods of Football calendar for the rest of November....and this is as close as I could get to a cornucopia holding God of Football. What do you think, does his cup overfloweth? He's definitely a feast for the eyes :) Enjoy!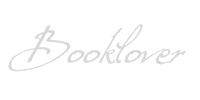 *I am an Amazon affiliate and receive a small (and I mean very small) referral fee for purchases made using a link on this blog. I don't use Amazon to earn money, I use it because the widgets are cool, easy to use, and serve my purposes to showcase books & such with minimal effort, but most importantly they have great prices and offer both new and used items. As a book addict I love that I can find just about anything I want in one place. If you are going to purchase a featured book anyway, and you know you won't pay more by using the links on this blog than you would by visiting Amazon on your own, I will be eternally grateful for supporting this blog by using the links :)