Monday, November 16
Sorry, but the image containing the Monday's Muse has been removed from this blog so as not to violate any copyright issues. Thanks for your understanding!
Back by popular demand! This Monday's Muse, like last week's, is from the Gods of Football calendar. As long as you continue to be inspired, I'll have Muses from this calendar until the voting begins in December for Muse of the Year. I think this week's Muse is just adorable with his cute smile...and everything else :) Enjoy!
In a bit of sad news Barbara from the blog Happily Forever After has decided to type "The End" to her blog. Her blog was the very first one that I followed, and inspired me in too many ways to count. And even though I don't "know" her, I'm still going to miss her. That's why I'm dedicating this week's Muse to Barbara. I admire you so much...not just for your fantastic blog, but for your decision to stop blogging (at least for now).
I've seen this happen so many times within the past few weeks. J. Kaye has decided to no longer accept books for review and is drastically cutting down on giveaways in addition to the number of daily posts in the new year. Hooked On Romance blog also decided to discontinue blogging on their joint blog this week. I understand all of their reasons for the hard decisions they've had to make. Blogging starts out as a fun hobby that can quickly overwhelm and overtake many of the more important aspects of your life and it is a constant struggle for me to try and find the right balance. I have to repeatedly remind myself that my priorities should always be:
My family and friends should always come first and foremost

Keep reminding myself of my personal motto "work to live, don't live to work"

Remember to have fun, not take life too seriously, but don't shirk my responsibilities either

find the time to read what I love, which means not every book is worth the price of a review, or commenting to win

lastly, blog about books, what I love, and what inspires me

When I started this blog I was like every new blogger...gung ho and rarin' to go. I couldn't do enough fast enough, and as a result started to feel pressure to keep up with everyone else. I wasn't doing enough contests, not enough reviews....not enough posts. Some bloggers have 2, 3, sometimes 4 or more posts a day. But I had to stop myself. I had no idea how much TIME it takes to run a blog. NO IDEA. But I did come to the realization that I didn't want to be a blog that was giveaway central...there's enough of those already. I didn't want to be a blog just about book reviews because there are so many that do it so much better (although I need to have more book reviews). I didn't want to be a blog of miscellaneous meme's that for the most part are pointless and meaningless....at least to me. If I was going to spend the many many hours each week it takes to have and maintain a blog I want my posts to be worth my time.
With the new year you might see a few changes, but probably not a whole lot. I'm contemplating giving up the Teaser Tuesday meme. Seems like the only people who comment on the Teasers are the other bloggers who read all of the posts in the Meme hosted by Miz B. It's not one of those things that takes a lot of time, but still...I don't know. I'm still thinking about this one. I've already started to cut back on the number of blog tours/giveaways that I host. Although I have quite a few coming up in the new year that I had already committed to. I've decided to focus my time on authors that I know and love, and new irresistible finds....and if perchance a book comes along that catches my interest that's on tour I'll be sure to share it with you. With a few possible themed weeks in there for some extra special fun. But most of all I want to streamline as much as possible so that the time I do spend blogging is utilized to it's best.
As I am contemplating changes...are there things that you like that you want to make sure I keep? Things that you could really care less about? Things you wish you could find at SM? And for my fellow bloggers, what are some of your time saving, make my blogger life easier secrets?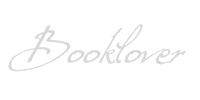 *I am an Amazon affiliate and receive a small (and I mean very small) referral fee for purchases made using a link on this blog. I don't use Amazon to earn money, I use it because the widgets are cool, easy to use, and serve my purposes to showcase books & such with minimal effort, but most importantly they have great prices and offer both new and used items. As a book addict I love that I can find just about anything I want in one place. If you are going to purchase a featured book anyway, and you know you won't pay more by using the links on this blog than you would by visiting Amazon on your own, I will be eternally grateful for supporting this blog by using the links :)