Thursday, November 26
When I saw this picture I immediately thought of my grandmother's turkey with the caption "No, not quite done yet". God bless her, her turkeys were about a dry as dust each year...but the gravy almost made me weak in the knees it was so good. I miss her so so much! Really, I do. I would eat her dry turkey everyday to be able to spend more time with her.

I mention this because I was watching Rachel Ray this week and she had a special on Thanksgiving. She had what I thought was a great solution to save your dry turkey:
She recommended carving/slicing the turkey

Putting it in an oven safe container, then pour broth (she didn't specify chicken, or turkey but I'm sure when you are in a fix either will do) over all of it

Cover with aluminum foil and place in the oven @ 350 degrees for about 15 min for it to steam the juice into the turkey slices

Take it out of the oven, serve and act like everything is perfect, and watch your guests rave at how juicy and delicious the turkey is :)

I know, it kind of goes against what you would think to continue to cook the bird even more, but she swears by this method. I haven't tried this myself, but I have some emergency broth on the standby for "just in case".
BE THANKFUL
Be thankful that you don't already have everything you desire.
If you did, what would there be to look forward to?
Be thankful when you don't know something,
for it gives you the opportunity to learn.
Be thankful for the difficult times.
During those times you grow.
Be thankful for your limitations,
because they give you opportunities for improvement.
Be thankful for each new challenge,
because it will build your strength and character.
Be thankful for your mistakes.
They will teach you valuable lessons.
Be thankful when you're tired and weary,
because it means you've made a difference.
It's easy to be thankful for the good things.
A life of rich fulfillment comes to those who
are also thankful for the setbacks.
Gratitude can turn a negative into a positive.
Find a way to be thankful for your troubles,
and they can become your blessings.
~~Author Unknown.~~
And finally, just for fun and a holiday stress reliever...I tried this and had to laugh to myself, so I thought I would share it with you :)
Your Pilgrim Name Is: Desire Winslow
A pilgrim is a wanderer with purpose.
I have never heard of a pilgrim with the first name of "Desire", but found it hilarious nonetheless. The name is kind of fitting don't you think, considering the nature and content of my blog? I swear, it's completely random. Though, if I had truly been named "Desire" I think I would have been ostracized from the community.
Anyways, I hope everyone in the US has/had a great Thanksgiving with family, friends and loved ones. And if you plan to go shopping on Black Friday....may God be with you! Me, I am going to stay home and might check out some online sales. Walmart and Amazon have been having price wars this week on hot gift items so I plan to check out Amazon's Black Friday deals that they have been tempting me with all week.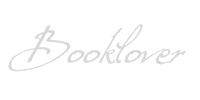 *I am an Amazon affiliate and receive a small (and I mean very small) referral fee for purchases made using a link on this blog. I don't use Amazon to earn money, I use it because the widgets are cool, easy to use, and serve my purposes to showcase books & such with minimal effort, but most importantly they have great prices and offer both new and used items. As a book addict I love that I can find just about anything I want in one place. If you are going to purchase a featured book anyway, and you know you won't pay more by using the links on this blog than you would by visiting Amazon on your own, I will be eternally grateful for supporting this blog by using the links :)