Friday, November 20
It's kind of funny...I was drafting this post on Monday night and gathering everything that I wanted to say and to have ready regarding this topic, then what do you know but the man, or rather young man, himself was on the Jay Leno show so I had to stop and watch it. Then on Tuesday as I was blog hopping I ran across a post by Ms Moonlight which I thought was hilarious and at the same time echoing my own "cougarish" thoughts. Who is this all about you may ask? The delectable character of Jacob Black from the Twilight series (and let me point out that I am referring to the character rather than the jail-bait real life young man).
Yep, I've read the Twilight series and enjoyed them. I also saw Twilight the movie which I thought they did an excellent job of making into a movie. But as the release date approached for New Moon and I started seeing more and more movie posters and clips I've been wondering why it seems like us...ahem "mature" women go for Jacob Black, while the "younger" teen age girls go for Edward Cullen. Me, I am all about Jacob. Give me a wolf shifter with that yummy warm bronze skin, and buff body, long or short hair....doesn't matter to me. He's someone who sticks around and protects those he loves, ie. Bella and his pack. Yeah I would take that anyday over a cold pasty, though sparkly vampire, who leaves his "beloved" Bella out of "selflessness". I call it wallowing in self pity.
And then check out the video clips in the widget. I'ts got TV spots, behind the scenes video and oh so much more...but the last video is the best.

And of course to support my Jacob over Edward position, there's also this clip(not that you should really need anymore convincing)....enjoy :)
As you can tell, I much prefer Jacob to Edward. During New Moon and the subsequent books I found myself wishing Bella would go for Jacob instead of Edward. Even though I knew she wouldn't I actually like Jacobs character better. But what about you? If you had to choose, which one would it be and why? Am I totally missing something here about the whole Edward fascination(even though I am pretty sure I'm not) ? Enlighten me :)
Are you going to see the movie on opening weekend? I'm thinking about it, but it's going to be overrun and crowded so I think I will wait a couple of weeks. Then again I'll have a hard time waiting because the previews look AMAZING!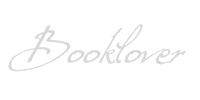 *I am an Amazon affiliate and receive a small (and I mean very small) referral fee for purchases made using a link on this blog. I don't use Amazon to earn money, I use it because the widgets are cool, easy to use, and serve my purposes to showcase books & such with minimal effort, but most importantly they have great prices and offer both new and used items. As a book addict I love that I can find just about anything I want in one place. If you are going to purchase a featured book anyway, and you know you won't pay more by using the links on this blog than you would by visiting Amazon on your own, I will be eternally grateful for supporting this blog by using the links :)