Wednesday, November 11
Disclosure: This book was provided to me by the publisher for review
With gigantic vats of churning chocolate, desserts like their famous chocolate pizza, and 12 varieties of hot chocolate served in custom mugs, Max Brenner, Chocolate by the Bald Man has turned their line of hip, colorful themed restaurants into an international sensation.. Chocolate: A Love Story is a vibrant new cookbook that includes 65 original recipes narrated in the quirky, captivating voice of Max Brenner, the restaurant's visionary founder and "bald man." Bold original illustrations inspired by Art Deco poster graphics, full-color photographs, easy-to-follow, delicious recipes, and a serving of Max's unique vision for spreading "chocolate culture" around the world make this book a must for every chocolate lover.
My Musings:
I normally only review romance books on this blog, but when I saw the title for this book, Chocolate A Love Story, well it spoke to my chocoholic booklover self. Chocolate and Love all in the same title...need I say more?
This is a large hardcover cookbook with 65 recipes, not all of them strictly dessert recipes, but all involving chocolate in some way. And like most chef inspired cookbooks there are some recipes that you can use for every day indulgence, and some that require more effort that you might want to save for special occasions.
I loved looking through this book and decided that before I could write a review I needed to test out a recipe...see what lengths I go to for you. Believe me it was no hardship :) There were so many that sounded yummilicious that I had a hard time deciding. Here are some of my favorite recipes:
Veg-out chocolate cornflake TV wraps with lazy Brazil nuts and coconut sofa dipping sauces
Control Freak chocolate spread with late night toasted almond splinters on a crispy munchy French brioche toast
Parisian new life chocolate dream cake sprinkled in white powder sugar point of view
Politically correct Sacher torte with a loyal good taste
My lost childhood chocolate birthday cake sprinkled with shiny colorful candy tears
A philosophical highly concentrated fudge brownie made of 70 percent dark chocolate thoughts
A high school bonfire chocolate melting heart cake with a soft marshmallow first memory hidden inside
Bad boy chocolate pizza with hazelnut spread, pure melted chocolate chips, and passionately roasted marshmallows
Home industry chocolate cheese pockets filled with pears cooked in wine and made according to a cheesy chef's recipe
and so many more that I can't list them all!

After much debate between the Bad boy chocolate pizza (because you know how I love a Bad boy!) and the Highly concentrated fudge brownie I decided to start with the brownie. For me there could be no better judge of the book than this recipe.
The brownies were relatively easy to make. It only took about 15-20 min to mix, about 30 min to bake, and the ingredients were not expensive. There were a couple of small drawbacks. First, it made a HUGE pan of brownies (13x18 pan) and second it recommended that you refrigerate the brownies overnight before eating to have them at their fudgiest best. You can't bake these for 30 min, drooling at the delicious smell the whole time, then tell me I can't try them until the next day! But I have to say they were better after being refrigerated, and a more chocolatey brownie you would be hard to find. I loved it, but friends who were not as much a chocoholic as I am thought they were too much. I say, just cut a smaller piece :)
I loved reading the recipes as well as the journal like musings accompanying some of these recipes. They were at times lyrical, insightful, poetic, frank and sometimes even sad. Let me give you an example:
"Night. Candles. Lots of warm yellow candles reflecting and shimmering in a shiny sauce poured over sweet desserts. Colorful alcohol served with incandescent straws, as on a tropical island. It is crowded. Everyone is handsome as movie stars in the dim light that flickers over their faces, hiding a magical intimacy behind twinkling eyes. A voluptuous smell whispers secrets that intoxicate the people. Peter Pan flies about among the guests. Adults revert to being children. The grand soiree of sweets releases inside us, as always, the most beautiful feelings."

p. 76 from the recipe Forever young white chocolate custard perfumed with lemongrass and mixed with falling-in-love sweet wine lychees

This is a cookbook that I enjoyed reading if that makes any sense. I loved the commentary that went along with the recipes, and took almost as much pleasure reading the recipes as I did consuming these confections. It has a nice variety of desserts, soups, drinks, shakes and so much more. I only wish that it would have contained more pictures, rather than the artwork. I would definitely recommend this to anyone who is a chocoholic, or loves to cook. I think it would be a great hostess gift, or a gift to yourself. This is a book that I think I will end up keeping for a long time.
Not convinced yet, check out the Max Brenner sweets menu from his restaurant in NYC and get a peek at some of what's in this book.
Rating: 4.25 stars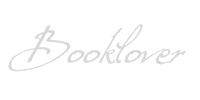 *I am an Amazon affiliate and receive a small (and I mean very small) referral fee for purchases made using a link on this blog. I don't use Amazon to earn money, I use it because the widgets are cool, easy to use, and serve my purposes to showcase books & such with minimal effort, but most importantly they have great prices and offer both new and used items. As a book addict I love that I can find just about anything I want in one place. If you are going to purchase a featured book anyway, and you know you won't pay more by using the links on this blog than you would by visiting Amazon on your own, I will be eternally grateful for supporting this blog by using the links :)