Wednesday, November 11
I have a couple of things to share with you today....
First, do you remember last week's Share the Love post about the 5 Star Program and America's Giving Challenge...well I have absolutely fantastic news! The 5 star program received enough votes to receive a $10,000 award! To any and all of you who voted with a $10 donation (or more) or helped spread the word, please accept my heartfelt thanks. This money will mean that so many more students will be able to participate in this positive after school program and won't have to be turned away. Thank you, Thank you, Thank you!!!
The second thing to share with you is great news from Amazon. They now have a Kindle for PC program. Woo Hoo! I did a big happy dance about this :) I don't own a Kindle and every time they have a Free read from an author that I have been wanting to read, or a novel that I have not had the money to buy, I thought to myself...but what about the rest of us :( Well now I can also get those free reads, and so can you!
I know they are hoping that more buyers will use this to purchase Kindle editions, and eventually a Kindle itself, and I am sure they will because I hate to read books on my PC, but for the free e-books.... I think I can make the sacrifice for a little while longer:)
Here's the link to Amazon for the download. It took me less than 5 min to download, and set up. Frankly, it took me longer to sort the Kindle books on the Amazon site to locate any Romance free reads, than it did to download and install the software.
Enjoy!
p.s. if you hate to read ebooks on your computer don't forget to enter the Great Kindle II GiveAway!

Last, and deliciously not least, are the new Jell-O Mousse Temptations.
Have you seen this at your grocery store yet? I found them last week while doing my dreaded task of grocery shopping and decided to give them a try because I am an admitted chocoholic. Chocolate and romance novels...two things I won't ever give up...ever!
I purchased the flavor, Chocolate Decadence. And let me tell you, it was yummilicious! A definite temptation. And did you read that they are only 60 calories, and are sugar-free, not to mention they have calcium (while only 2% it's still something). The Mousse Temptations come in three flavors, Chocolate Decadence, Dark Chocolate Decadence, and Caramel Creme.
For me, it's the perfect dessert when I am craving something chocolate, but feeling guilty about the calories as we go into the holiday season. I have been trying to lose weight all year, so this is a great solution for me. Have you had this yet? If not, that's ok because that means there will be some left at the store when I have to go back again :)
What do you have to share today?
Share the Love is a weekly meme hosted by Seductive Musings every Wednesday.
Every Wednesday post whatever it is that you love on your blog or website.



Then leave a link to your post in the comments on the weekly Share the Love post at Seductive Musings. If you don't have a blog, that's ok you can still share the love in your comment on the weekly Seductive Musings post.


What can you share...well that

depends on what you love :) Here are some ideas: a new blog or website, a great recipe that is a taste bud triumph, new shoes or purse that you seriously can't afford but lust after anyway, a great love story like the ones from When Harry Met Sally, a love note to someone special in your life (or wish was), a book you just adore and can't wait to share with someone, a song or CD that plays on repeat until it's worn out, poems, pictures, videos, or even baby giggles :)

I think you get the idea.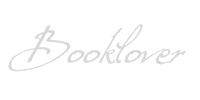 *I am an Amazon affiliate and receive a small (and I mean very small) referral fee for purchases made using a link on this blog. I don't use Amazon to earn money, I use it because the widgets are cool, easy to use, and serve my purposes to showcase books & such with minimal effort, but most importantly they have great prices and offer both new and used items. As a book addict I love that I can find just about anything I want in one place. If you are going to purchase a featured book anyway, and you know you won't pay more by using the links on this blog than you would by visiting Amazon on your own, I will be eternally grateful for supporting this blog by using the links :)