Wednesday, November 25
I can't think of a better Share the Love post to end the month of giving this November. I am so excited about this post today! I found out about this company when reading a local magazine that ran a feature on it's philosophy and their inspiration for all that they do. It's honestly an idea that I love and knew that I had to share it with all of you. That company is Better World Books. Have you heard of it? If not, here is a brief history of how they began:



It was a dark and stormy night in South Bend, Indiana. College friends and ultimate frisbee teammates Xavier and Kreece were sitting around after graduation wondering what to do next. The economy was in the gutter, the dot com boom had recently gone bust, and prospects for Internet businesses were slim. This didn't bode well for guys with degrees in information systems and mechanical engineering.

The Fortuitous Discovery

The best gig they could find was tutoring the Notre Dame football team on the finer points of calculus and computer programming. A thankless job to be sure, and it didn't exactly pay the tab at the ol' Linebacker Lounge. Tired of seeing all the piles of old textbooks sitting around the apartment, Kreece tried a hunch and put his roommate's old books for sale on the Internet. The campus bookstore never paid much for used books, but perhaps he could sell them on the Internet and get more. (Buying and selling stuff on the Internet hadn't gone mainstream yet). Even though it was the middle of the summer, the textbooks started selling like proverbial hotcakes. Xavier, ever the entrepreneur, knew a good thing when he saw one and proceeded to sell off his old textbooks and those of all his roommates' who had fled and left their books behind. He became intrigued by the online book market, and wondered how he could find a lot more books.




The beginnings of a social venture

The following winter, Kreece and Xavier talked often about a plan to collect all the unwanted books at Notre Dame. As the spring approached, in a burst of gumption, they decided to make it happen.

Having volunteered in the past at the local community center, they knew it had everything they needed: a great cause, a fast Internet connection, and a back room that could hold some books. Xavier convinced Jay, the center's director, to take a gamble on this idea and then they were off. 6 months later, 2,000 books had been collected and resold and $10,000 had been raised. More importantly, Kreece and Xavier found themselves with the glimmerings of a revolutionary new business model.

A prize-winning plan

Encouraged by the success of the book drive, the new partners decided to draft a business plan. They recruited their friend and classmate Jeff from the world of investment banking to help build the business. They envisioned a different kind of company with a built-in social benefit. By generating revenue to fund literacy, they would also earn profits to support and grow the company. And in funding literacy, they would help give struggling people the world over the skills and self-esteem necessary to thrive and succeed.

The three founders submitted the idea to a Notre Dame University business plan competition, and won "Best Social Venture." With $7,000 in prize money and some guidance by a competition judge named David Murphy (who would later become CEO of the company), the entrepreneurs then set off to run Book Drives for Better Lives on campuses across the country.




The environment becomes a stakeholder too

Always on a quest for untapped sources of used books, Xavier soon made a discovery that changed the business model – and the environment – in a major way. Every year thousands of libraries had millions of excess books as they made room for new editions. Some books sat in storage, and others were given away. But some were simply thrown out. Tossed. Abandoned to the landfills for all eternity.

Convinced that something could be done to rescue these discarded books and help the planet a bit in the process, the founders set about partnering with librarians all across the country. Not only could they rescue books from landfills, they could also sell those books and raise money for the libraries themselves. Environmental and social impact all in the same story.




A full-fledged triple bottom line company

This would be no ordinary business. The founders examined all the standard business practices anew, and they considered the impact of their business on everyone involved. Not only would they harness the power of commerce in a socially and environmentally beneficial way, but they would also create an organization with a conscientious, forward thinking culture where innovation, creativity and humanitarianism would thrive.

They imagined sharing equity among employees, offering good perks and benefits. They envisioned an open, fearless and fair place to work, where the culture was marked by diversity, equal opportunities, and a shared love of books—a place where employees and customers alike would be part of a groundbreaking community changing the world, book by book.

Xavier, Jeff and Kreece knew that if they could create this place where everyone strived to be true to the three stakeholders of planet, people and profit that they would really be onto something special.

Well, they did.

And they called it Better World Books.
Since 2002 Better World Books has converted more than 25 million donated books into over $7 million dollars to help fund literacy programs around the world, and at the same time have saved over 30 million books from landfills. If that was not enough they've created hundreds of jobs in an area that has been hardest hit by the economy. They call themselves the "Online Bookstore with a Soul" and I couldn't agree more. They believe that education and access to books are basic human rights, and use part of their profits to fund high impact literacy projects in the United States and around the world. You may ask yourself, "what happens to the donated books that they can't sell?" ...the answer: they donate them to literacy partners like Books for Africa, Room to Read, and the National Center for Family Literacy to name just a few. Because in their eyes every book has lasting value and has the potential to help change the world. I. LOVE. THAT!
So the next time you are looking to purchase a used book, or textbook try Better World Books. Every book purchased contributes to literacy throughout the world and holds the promise of a better life. And if you have old textbooks lying around (like I do) they will offer to buy them from you or you can just donate them. One of the best parts of buying or donating with BWB is....FREE SHIPPING within the US. That's right they will pay for the shipping to them, and are you ready for this...if you want to buy books from them and don't live in the US, it's only $3.97 for shipping worldwide! I am stunned by this since it costs just about that much to ship a book here in the US. If you are interested in selling/donating any of your books to them you can get free instant quotes using this link to their Buy Back program.
And no this is not a paid promotional post. I sincerely love everything that they encompass and are trying to do. Here's a what I love: get a book you want at a great price, support charity at the same time, help the environment at the same time, and last but not least get FREE shipping. And when I find something I love, I have to share it. It's just how I am :) So please help spread the word about this great company whose trying to create a better world one book at a time. Do you have something you love to share today?
Share the Love is a weekly meme hosted by Seductive Musings every Wednesday.
Every Wednesday post whatever it is that you love on your blog or website.



Then leave a link to your post in the comments on the weekly Share the Love post at Seductive Musings. If you don't have a blog, that's ok you can still share the love in your comment on the weekly Seductive Musings post.


What can you share...well that

depends on what you love :) Here are some ideas: a new blog or website, a great recipe that is a taste bud triumph, new shoes or purse that you seriously can't afford but lust after anyway, a great love story like the ones from When Harry Met Sally, a love note to someone special in your life (or wish was), a book you just adore and can't wait to share with someone, a song or CD that plays on repeat until it's worn out, poems, pictures, videos, or even baby giggles :)

I think you get the idea.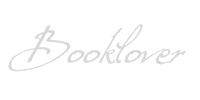 *I am an Amazon affiliate and receive a small (and I mean very small) referral fee for purchases made using a link on this blog. I don't use Amazon to earn money, I use it because the widgets are cool, easy to use, and serve my purposes to showcase books & such with minimal effort, but most importantly they have great prices and offer both new and used items. As a book addict I love that I can find just about anything I want in one place. If you are going to purchase a featured book anyway, and you know you won't pay more by using the links on this blog than you would by visiting Amazon on your own, I will be eternally grateful for supporting this blog by using the links :)