Wednesday, November 4
I was driving home from the grocery store yesterday (which is a chore that I hate) and the radio station that I usually listen to had the President of the Five Star program on to help get the word out about the "America's Giving Challenge" that is a contest they are trying to win. You see, if they are able to get the most votes in this national challenge they can win $50,000 to help change the world one student at a time. And since it is November....a time for giving thanks and giving back I thought it would be a great way to Share the Love by featuring this program, and hopefully you will think so too and vote (with a $10 donation) so that they might win at least one of the monetary awards (because it is highly unlikely they will win the $50,000, but might win one of the smaller awards).

I think the Five Star program is such a worthy cause. What do they do you ask? Five Star is a non-profit organization that helps kids lead the best lives they can. It is an after school program that strives to teach kids Excellence, Integrity, Responsibility, Service, and Dreams....five values, five stars. While a lot of after school programs are a glorified baby sitter and focus on what you can't or shouldn't do, the Five Star program focuses on positive alternatives and what they can do. It builds confidence, trust and teamwork.
Once I got home I went online to see how I could help contribute and found the most amazing letters from students who have been lucky enough to participate in the Five Star program.
Those letters were the deciding factor to make my vote ($10 donation).
In order to win a monetary award the Five Star program needs to rank in the top 12 causes in the America's Giving Challenge, and while there are a lot of really great organizations that are very deserving of these funds I was somewhat disheartened to see that so many of the top ten were non profits that focused on charities outside of the US (China, Tibetan Freedom, Food for People...). There are so many children here in the US that can benefit from this challenge that could use a program like Five Star to give them hope and offer them a chance to dream about a life that is better than the one they are currently living...that encourages them to be a better person.
If you are still unsure about this organization, or this challenge you can learn more about the Five Star program and the America's Giving Challenge by using the links, as well as read an article featuring the Five Star program that is attached to this post. And if you don't have the funds to donate to charity, but like what Five Star is about, then you can still help by spreading the word and to try and help them win one of the monetary awards.
America's Giving Challenge ends on November 6th (Friday) at 3 PM EST, so time is running out
(FYI the contest is about the number of votes, not the dollar amount donated...so a $10 donation means just as much as a $100 donation)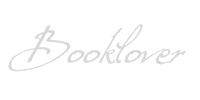 *I am an Amazon affiliate and receive a small (and I mean very small) referral fee for purchases made using a link on this blog. I don't use Amazon to earn money, I use it because the widgets are cool, easy to use, and serve my purposes to showcase books & such with minimal effort, but most importantly they have great prices and offer both new and used items. As a book addict I love that I can find just about anything I want in one place. If you are going to purchase a featured book anyway, and you know you won't pay more by using the links on this blog than you would by visiting Amazon on your own, I will be eternally grateful for supporting this blog by using the links :)