Wednesday, November 18
Can you believe Thanksgiving is just a week away? Eek. I noticed that most of the grocery ads had lots of things on sale that I will need, which meant that I needed to put together my list of things everyone wants to eat. Over the weekend I started asking family members what they would like to make sure we had and what they wanted the most....and every single one of them asked for this pie...not turkey, not corn casserole (which is also a family fav), but this apple pie recipe that I added into the mix several years ago. It's not an old family recipe like the doughnut recipe I shared at Halloween, but this one will definitely be used year after year and passed on to future generations. Because it is so decadent (which may be an understatement) it's a recipe that I only make at Thanksgiving.

I decided to try it after seeing an ABC morning show where the chef, Emeril Lagasse, was having a best tasting pie contest for Thanksgiving and this is the one that won. I was getting ready for work and was living in Indianapolis at the time, so it caught my attention when they said the winner was from Carmel, IN (which is like a suburb to Indy). Then they went on to list the ingredients: apples, brown sugar (yum), pecans, and caramel sundae topping....OMG it sounded so good I knew I had to try it.
Years later, it is a must in my family for the holiday...seriously I think they would turn around and walk out the door if I did not make this pie. And that's no joke. Even just thinking about it makes my mouth start to drool. Now I can't wait until next week. Forget all of the other work, and all of the housecleaning....the apple pie countdown begins!
Here is the entry that Marsha submitted to ABC to enter the contest, then below you will find a link to print the recipe if you are interested (trust me you want this pie at your feast).

Marsha's Special Ingredient
C A R M E L, Ind., Nov. 7 — When I make this pie I put in a lot of TLC...tender loving care! This pie is total comfort food for me.





I usually begin making this pie in the fall. It announces the start of the season. Fall evokes a feeling of the importance of being with my family and friends. It is the only apple pie I serve at Thanksgiving. It represents warmth and family to me.





I love to see my family get excited when I make this. I love to bring it to a potluck dinner when it is warm so that you can smell the pie when I walk in. When I make this pie I feel like snuggling with my family. I think it always turns out so well not just from the ingredients I put in it (though that helps), but also from the heart and soul I add to it.





This pie is easy to make and the combination of ingredients gives it a little different taste than a traditional apple pie.





You may notice there are no fancy ingredients. I even use a store-bought pie shell (you can make your own if you want). I don't even have a specific type of apple to use. I think a combination of two or three different apples is also what makes it unique. (I usually just use whatever apples are in my house.)





I would love to share this with the people of New York. It is a total comfort dish to me. It deserves to be shared with the heroes of New York. Thank you for reading this.





—Marsha Brooks
Make it with love and enjoy!
Do you have a favorite recipe to share?
Share the Love is a weekly meme hosted by Seductive Musings every Wednesday.
Every Wednesday post whatever it is that you love on your blog or website.



Then leave a link to your post in the comments on the weekly Share the Love post at Seductive Musings. If you don't have a blog, that's ok you can still share the love in your comment on the weekly Seductive Musings post.


What can you share...well that

depends on what you love :) Here are some ideas: a new blog or website, a great recipe that is a taste bud triumph, new shoes or purse that you seriously can't afford but lust after anyway, a great love story like the ones from When Harry Met Sally, a love note to someone special in your life (or wish was), a book you just adore and can't wait to share with someone, a song or CD that plays on repeat until it's worn out, poems, pictures, videos, or even baby giggles :)

I think you get the idea.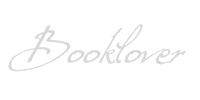 *I am an Amazon affiliate and receive a small (and I mean very small) referral fee for purchases made using a link on this blog. I don't use Amazon to earn money, I use it because the widgets are cool, easy to use, and serve my purposes to showcase books & such with minimal effort, but most importantly they have great prices and offer both new and used items. As a book addict I love that I can find just about anything I want in one place. If you are going to purchase a featured book anyway, and you know you won't pay more by using the links on this blog than you would by visiting Amazon on your own, I will be eternally grateful for supporting this blog by using the links :)