Tuesday, November 3
I went on a major reading binge after finishing An Echo in the Bone. As a result I had several books to choose from, but I had a hard time selecting just one teaser...so I chose them all :) Hope you don't mind.


"Her eyes sparkled with desire as she held our her hand and he clasped it, his thumb rubbing across her knuckles in a gentle caress. So soft. So right."
p 123 Wolf Flight by Vivian Arend
"She had a nice laugh, he thought. Soft and low, like a warm wind over water."
p. 73 Tempting Fate by Alissa Johnson
"Despite her sex appeal, the sweetness she masked beneath insults, her thoughtfulness, her ambition, her sly sense of humor and her tendency to give all of herself to those she cared about, Keely was not the type of woman he expected he'd spend his life with. She'd never leave Wyoming, never venture far from her family, which led him to believe she had a narrow view of the world."
p. 157 All Jacked Up by Lorelei James*
*Lorelei James will be my guest here at SM on Friday Nov 6 to talk about All Jacked Up
"He might never again be the sort of civilized English gentleman she deserved, but she was exactly what he wanted. What he needed. She was warm and caring, and she was
home
."
p.190 To Desire a Devil by Elizabeth Hoyt**
**Elizabeth Hoyt will be guest here at SM on Thursday Nov 5 with a giveaway of 5 copies of this historical romance.
As always you can click on any of the covers to learn more and/or buy any of these books
*Teaser Tuesdays is a weekly bookish meme, hosted by
MizB
of
Should Be Reading
. Anyone can play along! Just do the following:
Grab your current read. Open to a random page. Share two (2) "teaser" sentences

from

somewhere on that page

BE CAREFUL NOT TO INCLUDE SPOILERS! (make sure that what you share doesn't give too much away! You don't want to ruin the book for others!)

Share the title & author, too, so that other TT participants can add the book to their TBR Lists if they like your teasers!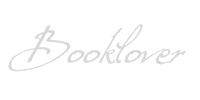 *I am an Amazon affiliate and receive a small (and I mean very small) referral fee for purchases made using a link on this blog. I don't use Amazon to earn money, I use it because the widgets are cool, easy to use, and serve my purposes to showcase books & such with minimal effort, but most importantly they have great prices and offer both new and used items. As a book addict I love that I can find just about anything I want in one place. If you are going to purchase a featured book anyway, and you know you won't pay more by using the links on this blog than you would by visiting Amazon on your own, I will be eternally grateful for supporting this blog by using the links :)