Monday, December 21
***This giveaway has ended. Thanks for joining the fun!***
I am a big fan of Kresley Cole's Immortals After Dark series....matter of fact I am a fan of all of her novels including her historical romances. I love authors who write great romances in several different genres. That way no matter what I am in the mood for I know I am in for a good read. Her novella in Deep Kiss of Winter, "Untouchable", does not disappoint. It has the same humor, sexiness, and engaging emotions set within her paranormal world of The Lore including all of it's many cast of intriguing characters that many readers have come to expect from this series. I'm a newbie to Gena Showalter so I am anxious to read more.

KRESLEY COLE
delivers a breathtaking tale of a brutal vampire soldier about to know love for the first time...and a Valkyrie aching to be touched.

Murdoch Wroth will stop at nothing to claim Daniela the Ice Maiden -- the delicate Valkyrie who makes his heart beat for the first time in three hundred years. Yet the exquisite Danii is part ice fey, and her freezing skin can't be touched by anyone but her own kind without inflicting pain beyond measure. Soon desperate for closeness, in an agony of frustration, Murdoch and Danii will do anything to have each other. Together, can they find the key that will finally allow them to slake the overwhelming desire burning between them?


GENA SHOWALTER

puts a daring spin on a tale of huntress and hunted...and concocts a sensual chemistry that is positively explosive.

Aleaha Love can be anyone -- literally. With only skin-to-skin contact, she can change her appearance, assume any identity. Her newest identity switch has made her an AIR (alien investigation and removal) agent and sends her on a mission to capture a group of otherworldly warriors. Only she becomes the captured. Breean, a golden-skinned commander known for his iron will who is at once dangerous and soul-shatteringly seductive, threatens her new life. Because for the first time, Aleaha only wants to be herself....


I don't know yet if I will have any copies of this book to giveaway or not. I can't promise that I will, but if you are interested in the possibility of winning this book leave a comment or check back to see if this post has been revised.
(See Update below)
In the meantime, I do have a couple of freebies for you to celebrate A Deep Kiss of Winter. From Kresley Cole there is a free novella called
"Warlord Wants Forever"
. It is the first book in the Immortals After Dark series, and was originally published in the Playing Easy to Get
anthology. I missed this one somehow and so was very excited about the free e-novella, not to mention all of the bonus excerpts from all of the books in this series. From Gena Showalter I have a couple of desktop Winter Kiss cover downloads for your viewing pleasure, so that you can warm up by viewing this cover every day :) So download and enjoy!!!
Update: Great News! Courtesy of Pocket books I have two copies of this paranormal anthology by New York Times bestselling authors Kresley Cole and Gena Showalter to give away. Here's how you can enter to win:

Ways to earn entries:

Mandatory: Answer this question: If you could "revamp" one holiday tradition what would it be and how would you make it different. (good for 1 entry)

Become a follower of Seductive Musings, and/or mention that you are already a follower in your comment (good for 5 entries)

Blog about this contest on your blog and leave a link with your comment (good for 15 entries)

If you don't have a blog, don't worry you can earn extra entries by telling your friends. If they leave a comment on this post and mention that you sent them you can each earn extra entries (good for 5 entries for the referrer and the commenter for each friend)

Purchase any item from the Seductive Musings Amazon store by using this link, or the Amazon widget contained within this post and email a copy of your purchase receipt to me no later than the deadline to enter (email available in sidebar). Sorry purchases made prior to this date do not apply, and link contained in this post must be used. No faxes or snail mail copies are allowed. No purchases are necessary to win. (good for 25 entries, or 50 entries if a purchase is made from the featured author's available titles)
How to enter:

You can choose to enter as many different ways that you want, but please place all of your entries in ONE comment

Rules and disclaimers:

This contest is open to US addresses only

The contest will end on December 26th at 11:59 pm EST and winner will be posted after they have been selected


Winner will be selected using Random.org

The winner will have THREE days from the date they are posted to provide a mailing address. If you do not contact me within three days a replacement winner will be selected. NO EXCEPTIONS

The book(s) will be mailed directly from the publisher or author and no substitutions are allowed

Seductive Musings is not responsible for prizes that are not honored, distributed in a timely manner, lost, stolen, or damaged during transit

All giveaways are subject to change/cancellation without prior written notice
Good Luck!!!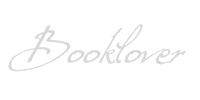 *I am an Amazon affiliate and receive a small (and I mean very small) referral fee for purchases made using a link on this blog. I don't use Amazon to earn money, I use it because the widgets are cool, easy to use, and serve my purposes to showcase books & such with minimal effort, but most importantly they have great prices and offer both new and used items. As a book addict I love that I can find just about anything I want in one place. If you are going to purchase a featured book anyway, and you know you won't pay more by using the links on this blog than you would by visiting Amazon on your own, I will be eternally grateful for supporting this blog by using the links :)