Wednesday, December 30
***This giveaway has ended, but you should still read the post...it's worth your time. Thank you for commenting and joining the fun!***
Some of my favorite romances have involved heroes and heroines with some kind of disability. I don't know why, maybe it's because oftentimes these characters feel ashamed, or reserved about what makes them different; "less than perfect" in their own eyes, which in turn often seems to make them feel they are less worthy of love.
I love how the characters learn to connect and communicate with the person they eventually fall in love with and the world around them...growing to embrace who they are, their value to others, and learning to give and receive the love they have been lucky enough to find. That's why when I first read about the heroine in Beth Williamson's newest Brava historical romance, The Stranger's Secrets, who has a disability, it went straight to the top of my wish list. Beth Williamson + steamy historical western romance + character w/ disability = an almost guaranteed great read (at least for me). I can't wait to get my Booklover hands on this one!

I couldn't wait to have Beth as my guest to celebrate the release of The Stranger's Secrets, and she was gracious enough to accept. Read on for an exclusive excerpt from The Stranger's Secrets just for Seductive Musings readers, not to mention a book giveaway :)
Woo hoo!
I love days like today.
What Makes It So Tantalizing
Writing erotic romance or even highly sensual romance is writing hot. So, what makes it hot? How does a writer keep the heat level high when she/he is writing? Hm, that ladies and gents, is a very good question.
For me, I think the emotional connection between the hero and heroine is what makes the sex as powerful as it is. If there isn't a connection between them, the heat level just doesn't go as high. Now when I say emotional connection, it could mean love, hate, like, dislike, or just that animal attraction between two people.
You won't find my characters without that connection because that's when things get interesting. In my new release, The Stranger's Secrets, the hero and heroine have something of an adversarial relationship when they meet. However, they each sense the underlying attraction immediately.
He's a Yankee, and she's a former Southern Belle. He's a soldier in disguise and she's a disabled woman with a cane and an attitude. They're at opposite sides of everything they know or believe in, yet that connection is there, it brings them together whether or not they want to.
And oh boy, when they come together, it's like the fourth of July. Sincere sexual heat and erotic pleasure are inevitable with such passion. That's what it is at its base level – passion. They fight with it, talk with it, and have fabulous sex with it.
I think pitting a hero and heroine against each other like Sarah and Whitman allows the reader to root for one or the other. Then when they finally roll (or is that tumble?) into bed, you're right there along with them, feeling the heat and the erotic experience too.
I had a book club friend ask me once, "Why do you have to use words like p*ssy and c*ck? Is that necessary?" Now you have to know she's a lifelong attorney, just retired ADA and outspoken (love her to pieces!). She would always ask me directly what she was thinking. So what do you think I told her?
What two people in real life don't have sex in a relationship? And that sex is heightened the more descriptive the words I use to paint the picture for the reader. I find as a reader, I like to read the explicit words because it's much more, ah, stimulating. ;)
I hope that you readers feel the same way, or rather, get the feeling the same way. LOL.
Sarah Spalding has learned to forge her own way and never to trust anyone—least of all a Yankee. But when her companion abandons her while on a train to Colorado, Sarah begrudgingly accepts the help of Whitman Kendrick—a Yankee, yes, but one with the most bewitching green eyes. Allowing Whit to be her traveling escort is one thing, taking him as a lover is another—even though she's tempted beyond reason…
Whit Kendrick isn't quite sure what to make of the sharp-tongued, sassy woman sharing his train compartment. All he knows is that Sarah is refreshingly different from most women—and his urgent, primal attraction for her is unlike any he's experienced. Breaking down Sarah's wall of defense won't be easy. But Whit is determined to prove to Sarah that they're more alike than different—and loving each other is all they need…
My many thanks to Beth for being my guest today. I absolutely adore her historical romances, and frankly I can't get enough of them no matter which name she writes under. Have you seen the covers for her two newest books written as Beth Williamson and Emma Lang? There's some serious cover hotness goin' on....which I am sure accurately reflects the contents of the love story within considering her post today :)

You can find out more about Beth and her books written as Beth Williamson and Emma Lang on her website and blog
www.bethwilliamson.com
. You can also find her at the
After Midnight Fantasies
website,
Brava Authors
, and
Facebook
.
To celebrate the release of The Stranger's Secrets Beth has generously agreed to giveaway one signed copy of The Redemption of Micah (the book that precedes The Stranger's Secrets). Here's how you can enter to win:
Ways to earn entries:

Mandatory: Answer this question: How hot do you like your romances? (good for 1 entry)
Mandatory: You MUST be a Google Friend Connect (GFC) follower in order to be eligible to win (unfortunately an email subscriber and a follower are not the same thing so make sure you are signed up as a follower if you'd like to win this book)


Blog about this contest on your blog and leave a link with your comment (good for 15 entries)

If you don't have a blog, don't worry you can earn extra entries by telling your friends. If they leave a comment on this post and mention that you sent them you can each earn extra entries (good for 5 entries for the referrer and the commenter for each friend)

Purchase any item from the Seductive Musings Amazon store by using this link, or the Amazon widget contained within this post and email a copy of your purchase receipt to me no later than the deadline to enter (email available in sidebar). Sorry purchases made prior to this date do not apply, and link contained in this post must be used. No faxes or snail mail copies are allowed. No purchases are necessary to win. (good for 25 entries, or 50 entries if a purchase is made from the featured author's available titles)
How to enter:

You can choose to enter as many different ways that you want, but please place all of your entries in ONE comment

Rules and disclaimers:

This contest is open to anyone as long as you are at least 18 years old

The contest will end on January 2nd 2010 at 11:59 pm EST and winner will be posted after they have been selected


Winner will be selected using Random.org

The winner will have THREE days from the date they are posted to provide a mailing address. If you do not contact me within three days a replacement winner will be selected. NO EXCEPTIONS

The book(s) will be mailed directly from the publisher or author and no substitutions are allowed

Seductive Musings is not responsible for prizes that are not honored, distributed in a timely manner, lost, stolen, or damaged during transit

All giveaways are subject to change/cancellation without prior written notice
Good Luck!!!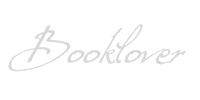 *I am an Amazon affiliate and receive a small (and I mean very small) referral fee for purchases made using a link on this blog. I don't use Amazon to earn money, I use it because the widgets are cool, easy to use, and serve my purposes to showcase books & such with minimal effort, but most importantly they have great prices and offer both new and used items. As a book addict I love that I can find just about anything I want in one place. If you are going to purchase a featured book anyway, and you know you won't pay more by using the links on this blog than you would by visiting Amazon on your own, I will be eternally grateful for supporting this blog by using the links :)