Thursday, December 17
***This contest has ended. Thanks for joining in the fun!***
Today I have something a little bit different than what you will usually find on my blog. Helen Scott Taylor is my guest today to celebrate her new fantasy romance book The Phoenix Charm, which is the second book in the Magic Knot Fairies series.
Helen contacted me a while back and asked if I would be interested in reviewing her new novel, The Phoenix Charm. I heard quite a bit about The Magic Knot, the first book in this series, when it released earlier this year and read only positive reviews about how wonderful it was. At the time I thought I should give it a try even though it was categorized as a fantasy romance. And I normally don't read fantasy romance. Usually it's just not my thing because the fantasy novels I've tried to read in the past seemed more focused on the world building, and the conflict within that world than the romantic relationship...and a lot of times I just can't get past names that I can't pronounce in my head. It's a pet peeve of mind...what can I say, we all have them and this is one of mine.
I expressed these concerns with Helen before agreeing because the last thing I wanted to do was review a book in a genre that I don't really care for. I didn't think it would be fair to her without letting her know about this ahead of time. But Helen convinced me to give it a try...and I am glad that she did. I thought her hero Michael was simply enchanting and one of the things I loved about him was that he was Irish. You don't get to read many romance's where the hero is Irish and I thought is was refreshing. I loved that it was set in the present day, and that the world building didn't overshadow the romance, but enhanced the story. And her heroine Cordelia is both strong and vulnerable at the same time. I think her growth and personal journey was one of my favorite parts of this book.
Both the hero and heroine must overcome obstacles from their past while trying to save Michael's nephew Finian from being lost in the Underworld, and learn to accept and embrace who they are and their special abilities if they are going to find peace within themselves and a love with each other. It was a fast paced race against time with heart, magic, suspense, misconceptions, deceptions, some surprising revelations and most importantly a great love story. I really enjoyed it and I think you might too.
While I am still not a fantasy romance convert, I am most definitely a fan of Helen Scott Taylor and her Magic Knot Fairies series after reading The Phoenix Charm.
Thank you for having me as a guest today. I'm delighted to be here with you. I have always adored fantasy, and long before I 'discovered' romance, I read fantasy fiction. I like high fantasy and I have an exciting idea for a high fantasy trilogy, but I also enjoy contemporary fantasy, melding our modern world with the mysterious fantasy world of magic based on myth and legend.
As I live in the UK, I naturally explored the local Celtic myths when I conceived my fantasy world for The Magic Knot fairies. I live in Devon, in the English West country. A short distance away is the county of Cornwall, the southernmost county in England and an area with strong Celtic legends. The rolling countryside with its wooded valleys and mysterious lanes, its ancient houses and churches, and its megaliths and rugged coastline inspired me to base my fairy world there.
In each of the books in the series, I take my characters to a different place. In The Magic Knot, the characters go to Ireland. I had a wonderful time visiting Dublin and the Wicklow Mountains for research. In The Phoenix Charm, I send my characters to Wales to face the Welsh Fairy King, who is also King of the Underworld. In the third book, my hero ends up in Scotland trying to survive the machinations of the Unseelie and Seelie Scottish Fairy Courts. I visited Scotland in summer 2009 for research, and had a fantastic time exploring the countryside and visiting as many castles as I could cram into two weeks.
I wanted my fairy characters to be human sized, so I tweaked the existing mythology and made my Cornish piskies tall rather than small. (These are what we call pixies in most of England, but in Cornwall, they are called piskies.) The heroes of both the first two books in the series are Irish. I love the Irish accent. Combine that with dark hair and blue eyes and my sexy identical twin heroes sprang to life in my mind. The Irish Tuatha Dè Danaan are a noble race of fairies, supposedly descended from Greek gods, so they were ideal for my story. Just to mix things up a little, I gave my heroes some leprechaun blood as well. The hero of The Magic Knot has the leprechaun touch of luck, while Michael, the hero of The Phoenix Charm, inherited his powers from his father. I won't give away what his powers are as they are fundamental to the plot. (The title gives you a clue.)
Celtic mythology has provided the starting point for my fairy world, but I like to give the old myths a new spin and also introduce some ideas that are just my own. The character of Nightshade sprang from my imagination. He is a black vampiric fairy with wings and silver eyes. He is a major secondary character in the first two books of the series, and his own book, The Ruby Kiss, will be out at the end of 2010.
I've also included some Norse Mythology in my fairy world, although that only comes in to the later stories. A novella called The Frost Fairy set in the Magic Knot Fairy world, due out at the end of September 2010, is actually set in the Norse gods' kingdom of Asgard.
I really wanted to include a dragon in The Phoenix Charm as much of the action is set in Wales and a red dragon is pictured on the Welsh flag. Although the dragon is mentioned, I didn't manage to include it in the story until the third book.
Each book works as a standalone, but there are also elements of character growth that continue through the series.
If you would like to read an excerpt of The Magic Knot or The Phoenix Charm, please visit my website at www. helenscotttaylor.com.
HE'S PURE TEMPTATION.
Cordelia has sworn she'll abstain from looking into Michael's future--particularly when the image in the gilded smoke of her divination mirror shows him half naked. Yet she can't resist watching the sexy rascal slowly running his hand down his ribs, over his abdomen, flicking open the button on his jeans with a little flourish like a magician performing a trick.
SHE'S TRYING TO RESIST.
Respectable wise woman Cordelia restrains her secret water nymph sensuality with the Celtic symbols painted on her skin. But Michael's powerful fairy glamour leaves her breathless, off balance, struggling for control. When Gwyn ap Nudd, the Welsh King of the Underworld, steals away Michael's infant nephew, Cordelia must work with him to save the child. But how can she trust her instincts with Michael tempting her to explore the hidden elemental depths of her nature and insisting that she believe in the power of...The Phoenix Charm

.

My many thanks to Helen for being my guest today and for convincing me to read her story.
If you didn't read The Magic Knot when it first came out, then now is a great time to give it a try because her publisher is offering this book for the special price of only $2.99 for a limited time, which I think is an absolute steal!
Visit Helen and browse her books on her website.
I took a virtual vacation by visiting her research, which had many beautiful photos from throughout Great Britain (and Helen, anytime you need a traveling companion/aid on your next "research" trip I'd happily volunteer). And soon she will have a book video for The Phoenix Charm. She currently has three books: The Magic Knot
, The Phoenix Charm
and in January 2010 she will also have a short story in the anthology The Mammoth Book of Irish Romance
(I love these Mammoth anthologies). While visiting her website make sure you take the quiz to find out which element you are. I was Fire, and here is what it says about me:
FireFlames leap toward the sky, the driving force to manifest a new idea. Fire embodies passion, enthusiasm and desire. You are quick and bright, but often emotionally volatile. Air conceives new ideas, you implement them, pushing through changes that others resist. Forceful and highly opinionated, you often think you know best and your strong will ensures people listen, and follow your lead. You may be called 'hot blooded' or 'a hothead' and could be involved in matters of discipline and conflict. Smell the smoke from a fragrant candle; feel the sun on your face; lay your hand against a warm rock, or gaze into a dancing flame. Your season is summer and your time of day the bright hour of noon.
To celebrate the holiday season Helen has two FREE gifts for everyone. A FREE Christmas short story called "A Christmas Crush", and a FREE short story called "Jack's Garden" written to celebrate the release of The Phoenix Charm. If that is not enough, she is also giving away a signed copy of The Phoenix Charm. Here's how to enter to win The Phoenix Charm:
Ways to earn entries:

Mandatory: Answer this question: What intrigues you the most about The Phoenix Charm? (good for 1 entry)

Become a follower of Seductive Musings, and/or mention that you are already a follower in your comment (good for 5 entries)

Blog about this contest on your blog and leave a link with your comment (good for 15 entries)

If you don't have a blog, don't worry you can earn extra entries by telling your friends. If they leave a comment on this post and mention that you sent them you can each earn extra entries (good for 5 entries for the referrer and the commenter for each friend)

Purchase any item from the Seductive Musings Amazon store by using this link, or the Amazon widget contained within this post and email a copy of your purchase receipt to me no later than the deadline to enter (email available in sidebar). Sorry purchases made prior to this date do not apply, and link contained in this post must be used. No faxes or snail mail copies are allowed. No purchases are necessary to win. (good for 25 entries, or 50 entries if a purchase is made from the featured author's available titles)
How to enter:

You can choose to enter as many different ways that you want, but please place all of your entries in ONE comment

Rules and disclaimers:

This contest is open to anyone, except where prohibited

The contest will end on December 19rd at 11:59 pm EST and winner will be posted after they have been selected


Winner will be selected using Random.org

The winner will have THREE days from the date they are posted to provide a mailing address. If you do not contact me within three days a replacement winner will be selected. NO EXCEPTIONS

The book(s) will be mailed directly from the publisher or author and no substitutions are allowed

Seductive Musings is not responsible for prizes that are not honored, distributed in a timely manner, lost, stolen, or damaged during transit

All giveaways are subject to change/cancellation without prior written notice
Good Luck!!!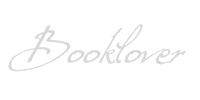 *I am an Amazon affiliate and receive a small (and I mean very small) referral fee for purchases made using a link on this blog. I don't use Amazon to earn money, I use it because the widgets are cool, easy to use, and serve my purposes to showcase books & such with minimal effort, but most importantly they have great prices and offer both new and used items. As a book addict I love that I can find just about anything I want in one place. If you are going to purchase a featured book anyway, and you know you won't pay more by using the links on this blog than you would by visiting Amazon on your own, I will be eternally grateful for supporting this blog by using the links :)