Tuesday, December 8
***This giveaway has ended, but don't let that stop you from reading the post. Thanks for joining the fun.***
Earlier this year I had the great pleasure of being able to read and participate in the Knight of Desire book tour to celebrate the release of Margaret Mallory's first book in the All the Kings Men series. It was a delightful surprise which inspired me to dedicate an entire week to medieval romance. If you missed it, there were a lot of great books that were featured, including Knight of Desire (select "medieval romance" in the cloud tag if you'd like to see all of the books featured including my review of Knight of Desire). I was eagerly anticipating her next book in the series, Knight of Pleasure....and yeah it's finally here!
Hi Margaret! Thank you for being my guest at Seductive Musings! I have to tell you that I have been looking forward to Knight of Pleasure since finishing the last page of Knight of Desire. You, Julie Garwood, and Bertrice Small are some of my favorite medieval romance authors. For you, what makes a romance novel a great love story, and who are some of your favorite authors to read? Who's your new favorite find?

I'm going to have to go lie down to recover from reading my name in a favorite group with Julie Garwood and Bertrice Small. Thank you!
OK, I'm still fanning myself, but I'm back now. I probably shouldn't admit this, but I didn't read romance until about 8 years ago. What is funny is that I read a lot of other books, especially mystery series, for the romance. I didn't care who the killer was! All I wanted to know was if Tony Hillerman's Sergeant Chee would find a woman who deserved him, if some lucky woman would get John Sanford's Lucas Davenport to settle down, and if Elizabeth George's Inspector Linley would ever find happiness. Finally, my sister, who is a librarian, realized what I was doing and gave me Julie Garwood and Judith McNaught to read. Their books and Outlander still rank high among my favorites.
I am a sucker for the romantic happy ending. I only like heroines who are strong, but I don't want them to be over-the-top abrasive. And I can't respect a hero unless he is strong enough to want a woman who challenges him.
New favorites? My biggest frustration with becoming a published author is that I don't have as much time to read. Two authors I read recently that I really enjoyed are Paula Quinn and Sue-Ellen Welfonder. I'm also a big Twilight and Harry Potter fan.
Knight of Pleasure is the second book in the All the Kings Men series. Can you tell us how Knight of Desire and Knight of Pleasure are connected? And can you give us a brief summary about each of these stories, and maybe a sneak peek at Knight of Passion (#3 in the series out in June)?
Each book in the series stands on its own, but they are connected by several characters, including Henry V, who is the king in the series title, ALL THE KING'S MEN.
The first book, Knight of Desire, takes place in during the last Great Welsh Rebellion when Henry V was still prince Harry. The hero, William FitzAlan, is a serious, alpha warrior who wins the king's favor—and the heroine's castle—through his skill in battle. He also has a profound lack of trust in women.
William's younger half-brother, Stephen Carleton, is a charming knight who enjoys women altogether too much. In Knight of Pleasure, Stephen finds his true love in the midst of the King Henry's re-conquest of Normandy.
Jamie Rayburn, who is both Stephen's nephew and the son of my first heroine, is the hero of the last book in the series, Knight of Passion (June 2010). In addition to heating up a few royal palaces with their passion, Jamie and the heroine risk their lives to protect Henry V's young widow in the volatile aftermath of the king's death.
Tell us about your hero, Sir Stephen Carleton? What do you think will make readers, much like his heroine Lady Isobel, fall in love with him and make her betrayal to King and country worth such danger and defiance?
Stephen was such an appealing character as a thirteen-year-old in Knight of Desire that I had to give him his own book when he grew up. I confess that I ADORE Stephen, even though he is just the sort of charming, womanizing wastrel I avoided like the plague back in my dating days. But there is always more to Stephen than meets the eye. Beneath his devilish good looks and all that charm is an honorable man with a true hero's heart.
And just because Stephen wants to thwart the king's plans for Isobel, doesn't mean he won't find a way to make things right with the king…eventually. He is used to getting away with things.
What's your favorite scene or moment from Knight of Pleasure, and why? Can you describe it for us without giving too much away?
I can't say which is my very favorite, but one of them is Stephen's opening scene. At the beginning of the book, Stephen is a disillusioned young knight with tremendous potential who is headed down the wrong road fast. In his first scene, I show him waking up hung-over and not knowing where he is. When he turns to see who he is in bed with, he groans. Not her again. He's hit bottom, and he knows it.
Clearly, Stephen needs a hard-headed woman like my heroine to give him a push and get him on the right track.
Knight of Passion will be released in June 2010, but what's next for you? What new projects you are working?
I've started working on a four-book series set in Scotland in 1514. I can't give you details yet, but I'm very excited about it!
If you could ask readers a question, what would it be?
I love writing stories set in the medieval period. Handsome knights, swordfights, chivalry and honor—what could be better? I hear from readers who complain they have trouble finding enough medieval romances. So why aren't medievals more popular with romance readers in general?
Finally, just for fun…if you could write the "fortune" in a fortune cookie what would it be?
Life is short. Find something you want to do and do it
Thanks Margaret! Now here's a look at Knight of Pleasure....
Lady Isobel Hume is an expert swordswoman who knows how to choose her battles. When the king asks her to wed a French nobleman to form a political alliance, she agrees. But that's before the devilishly charming Sir Stephen Carleton captures her heart-and tempts her to betray her betrothed, her king, and her country.
IS WORTH THE GREATEST PERIL
Sir Stephen Carleton enjoys his many female admirers-until he dedicates himself to winning the lovely Isobel. So when a threat against the king leads Isobel into mortal danger, Stephen has a chance to prove that he is more than a knight of pleasure...and that love can conquer all.
You can learn more about Margaret Mallory and her books at her website MargaretMallory.com. I'm especially looking forward to Jamie's story in Knight of Passion next June :)
Thanks to Forever Romance I have 5 copies of this delightful medieval romance to giveaway. Here's how you can enter to win:

Ways to earn entries:

Mandatory: Answer this question: Did you read Knight of Desire, the 1st book in this series? And, answer Margaret's question to readers (found in the interview) (good for 1 entry)

Become a follower of Seductive Musings, and/or mention that you are already a follower in your comment (good for 5 entries)

Blog about this contest on your blog and leave a link with your comment (good for 15 entries)

If you don't have a blog, don't worry you can earn extra entries by telling your friends. If they leave a comment on this post and mention that you sent them you can each earn extra entries (good for 5 entries for the referrer and the commenter for each friend)

Purchase any item from the Seductive Musings Amazon store by using this link, or the Amazon widget contained within this post and email a copy of your purchase receipt to me no later than the deadline to enter (email available in sidebar). Sorry purchases made prior to this date do not apply, and link contained in this post must be used. No faxes or snail mail copies are allowed. No purchases are necessary to win. (good for 25 entries, or 50 entries if a purchase is made from the featured author's available titles)
How to enter:

You can choose to enter as many different ways that you want, but please place all of your entries in ONE comment

Rules and disclaimers:

This contest is open to US and Canada addresses only, sorry NO P.O. boxes

The contest will end on December 19rd at 11:59 pm EST and winner will be posted after they have been selected


Winner will be selected using Random.org

The winner will have THREE days from the date they are posted to provide a mailing address. If you do not contact me within three days a replacement winner will be selected. NO EXCEPTIONS

The book(s) will be mailed directly from the publisher or author and no substitutions are allowed

Seductive Musings is not responsible for prizes that are not honored, distributed in a timely manner, lost, stolen, or damaged during transit

All giveaways are subject to change/cancellation without prior written notice
Good Luck!!!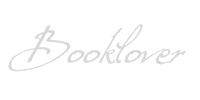 *I am an Amazon affiliate and receive a small (and I mean very small) referral fee for purchases made using a link on this blog. I don't use Amazon to earn money, I use it because the widgets are cool, easy to use, and serve my purposes to showcase books & such with minimal effort, but most importantly they have great prices and offer both new and used items. As a book addict I love that I can find just about anything I want in one place. If you are going to purchase a featured book anyway, and you know you won't pay more by using the links on this blog than you would by visiting Amazon on your own, I will be eternally grateful for supporting this blog by using the links :)