Monday, December 7
It's December already can you believe it? I can't believe it's almost the end of the year...which for me means making my list and checking it twice.....of my favorite books, my favorite Hidden Gems, Cover art images, and favorite Muses. But I need your help with choosing the Muse of the Year, because you see, I love them all and couldn't possibly play favorites :)
The next few weeks I will have a poll each Monday (til the end of December) to pick the Muse of the Year here at Seductive Musings. You may only choose one each week, so choose wisely (but really I don't think you can go wrong with any of them because they are all yummilicious). If you need help deciding you can click on each picture to see a larger view. I know I have my favorite this week, so it will be interesting to see who all of you pick. Happy Monday...now do your patriotic Musings duty and vote!
Sorry, but the image containing the Monday's Muse has been removed from this blog so as not to violate any copyright issues. Thanks for your understanding!
p.s. this poll is hosted on another site so it make take a few seconds to fully load due to all of the images...and if you are viewing in a reader, or via an email subscription you will need to visit the blog in order to vote.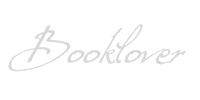 *I am an Amazon affiliate and receive a small (and I mean very small) referral fee for purchases made using a link on this blog. I don't use Amazon to earn money, I use it because the widgets are cool, easy to use, and serve my purposes to showcase books & such with minimal effort, but most importantly they have great prices and offer both new and used items. As a book addict I love that I can find just about anything I want in one place. If you are going to purchase a featured book anyway, and you know you won't pay more by using the links on this blog than you would by visiting Amazon on your own, I will be eternally grateful for supporting this blog by using the links :)