Tuesday, December 22
Title: These Old Shades
Author: Georgette Heyer
Series: N/A
Genre: Historical Romance
Publisher: Sourcebooks/Casablanca
Format: Trade paperback
Date/Year: October 2009

This book was provided to me by the publisher for review


Summary from the publisher:

Set in the Georgian period, about 20 years before the Regency, These Old Shades is considered to be the book that launched Heyer's career. It features two of Heyer's most memorable characters: Justin Alastair, the Duke of Avon, and Leonie, whom he rescues from a life of ignomy and comes to love and marry.
The Duke is known for his coldness of manner, his remarkable omniscience, and his debauched lifestyle. Late one evening, he is accosted by a young person dressed in ragged boy's clothing running away from a brutal rustic guardian. The Duke buys "Leon" and makes the child his page. "Leon" is in fact Leonie, and she serves the Duke with deep devotion. When he uncovers the true story of her birth, he wreaks an unforgettable revenge on her sinister father in a chilling scene of public humiliation.
My Musings:
These Old Shades by Georgette Heyer is the first book this year that will receive the "DNF" or Did Not Finish rating from me. I'm actually kind of shocked about this because I've rarely ever NOT finished a book. I was so excited to read this reissued version because I have heard so many good things about this author, and all of the reviews I read have had nothing but glowing and complimentary praise. These Old Shades was Georgette Heyer's most popular and beloved romances, and it's the one that launched her career. So where did it all go wrong for me?
I've picked up this book three separate times to read it, but it wasn't until this last time, and got past the first one hundred pages that I finally realized what I wasn't liking and what was prohibiting me from finishing it. It wasn't the plot. In fact I found the idea of the plot very interesting….a girl disguised as a boy, who had been switched at birth and was in fact nobility instead of base born. It's what actually propelled me to keep reading the book. It wasn't necessarily the characters. I found Justin, the Duke of Avon to be as self conceited and self absorbed as the writer wanted him to be, and I can only hope that portraying him this way at the beginning left lots of room for growth and a redeeming transformation due to his love for Leonie. Unfortunately, I did not make it far enough in the book for this to happen. I felt like I did not know Leonie, the heroine, very well at all by page one hundred. Her adoration and gratitude for her patron, the Duke of Avon, seems over the top and excessive, but maybe there were reasons I had not become aware of yet. No, it was neither of these things, but in fact it was the lack of narrative in the story and the writing that bothered me. That left me cold and excluded from the story.
The majority of the story is written as a dialogue between characters with little introduction when new characters were introduced. I never realized how much I rely on the author to tell us how a character looks, and presents him/herself to the reader until I was given only dialogue to try and picture them in my mind. I was missing the inner dialogue, the feelings, and thoughts, descriptions of setting and personalities, and moods to put a context to what they were saying and how they were relating to each other. There was no insight to what they were thinking and feeling beyond what they actually said to each other, which left me at times confused and uninterested as to who was who, and how they related to each other.
I found myself continuously wanting to know what Leonie was thinking and feeling, and why she is the way she is. The same goes for the hero Justin. Is he really as shallow as he presents himself to others? Is there more to him than meets the eye? These questions may be answered by the end of the book, but as I scanned the upcoming pages I did not see that the writing style changed in any way so decided to set the book down for now. My dislikes were shading my perception of the story, which would have made my review of the complete story inaccurate.
Maybe I just wasn't in the right mood for it during the time I was trying to read it. Maybe Georgette Heyer is just not my kind of writer. It's really bugging me that I don't know how the writer resolved the mystery of Leonie's birth and how Leonie and Justin found love with each other. Did he use Leonie to get revenge upon his enemy, or did his love for her prevent him from taking it that far? I haven't been able to bring myself to pick it up once again to find these answers…yet. But I am determined to...someday.

Ratings: DNF (sadly)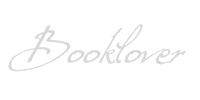 *I am an Amazon affiliate and receive a small (and I mean very small) referral fee for purchases made using a link on this blog. I don't use Amazon to earn money, I use it because the widgets are cool, easy to use, and serve my purposes to showcase books & such with minimal effort, but most importantly they have great prices and offer both new and used items. As a book addict I love that I can find just about anything I want in one place. If you are going to purchase a featured book anyway, and you know you won't pay more by using the links on this blog than you would by visiting Amazon on your own, I will be eternally grateful for supporting this blog by using the links :)