Thursday, December 31
I can't believe that 2009 is almost history. Where has the time gone? Seriously. I guess one of the great things about the end of the year is reflecting on what some of your favorite things were. One of mine has been the Seductive Museum Gallery of Fine Cover Art meme. It's definitely something that I will be doing more of in 2010.
Since the end of the year is just hours away it's time to announce what I feel was the best romance cover from all of the books that I read in 2009. This pick may or may not come as a surprise depending on when you first started reading this blog. I absolutely love this cover and I consider it a masterpiece of cover art. My pick for Masterpiece of the Year for 2009 is Deeper by Megan Hart.


I absolutely loved this cover the very first time I saw it. I loved the image of the couple in an intimate (but not explicit) embrace under water. I loved the blue background, and the font of the text. Love Love Loved it all! And after reading the book (and loving it even more than the cover) I found the cover art even more compelling and perfect for this story...in essence it wasn't just a pretty picture or all about appearances. It epitomized for me so much what this book was about.
Congrats Megan and everyone at the Harlequin Spice art department!
Not only was it a five start book, but also a five star cover.

Seductive Museums-Gallery of Fine Cover Art monthly meme is hosted by Seductive Museums the last Thursday of every month. Want to participate? Here's how:

Share your favorite romance novel cover from any of the romance novels you've read this month, and remember this has nothing to do with the actual content of the book…just the cover.

The romance novel can be a new release, a current release, or an older book. As long as it is in print, it is available for purchase (no preorders), and is classified as a romance then it qualifies (historical romance, contemporary romance, paranormal romance, romantic suspense, erotic romance...).

Present your book cover art on the last Thursday of the month (barring any special events) on your blog using the Seductive Museums icon and following these participation rules. Tell us what you love about the cover, and then link your choice to the current Seductive Museums Gallery.

The following week I will compile a list of the submitted book covers and I'll have a poll where you can vote for your favorites. At the end of the year I will list the top book covers for each month and you can vote for the top 5 covers of the year. Once the masterpiece of the year has been chosen we will honor the author and the cover artist with an award.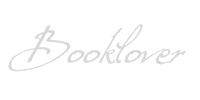 *I am an Amazon affiliate and receive a small (and I mean very small) referral fee for purchases made using a link on this blog. I don't use Amazon to earn money, I use it because the widgets are cool, easy to use, and serve my purposes to showcase books & such with minimal effort, but most importantly they have great prices and offer both new and used items. As a book addict I love that I can find just about anything I want in one place. If you are going to purchase a featured book anyway, and you know you won't pay more by using the links on this blog than you would by visiting Amazon on your own, I will be eternally grateful for supporting this blog by using the links :)