Wednesday, December 16
While being sick this last weekend I watched alot of TV... both good and bad. Which is unusual for me because normally I really don't watch that much TV (maybe 1-2 hours a day). For some reason when I am sick I don't like to read, I'd much rather prefer to sit and veg out in front of the TV, preferably with a movie like You've Got Mail, or Bridget Jones Diary. They are my comfort food movies, and always bring a smile to my face no matter how badly I feel. While I was searching the channels for something to watch I came across It's a Wonderful Life; a Christmas classic that is broadcast every year (at least where I live), which made me long for MY favorite holiday movie.
Some people like to watch The Sound of Music, others It's a Wonderful Life, or A Christmas Carol, me I love The Bishops Wife. Have you seen it?
If you haven't seen it, the Bishop's Wife is a story about a Bishop who is trying to raise funds to build a new cathedral and becomes so focused on building the new glorious edifice that he loses sight of what is important in his life, his wife and family, his friends, and what brought him happiness as a minister in the church earlier in his career. His pursuit of money and the advancement of his career overshadows everything to the point that everyone in his life including himself is left unfulfilled and discontent. Cary Grant plays an angel sent to be the Bishop's assistant who tries to help them all find their way back to happiness and what is really important in life. Here's just one of the scenes that I love:

I like to watch it every year because it's my comfort food holiday movie. It always puts me in a good mood and in the holiday spirit...another one that I love to watch around Christmas is Love Actually, oh and Little Women. Little Women is the first book that I remember reading on my own when I was much younger. I wanted to be Jo SO. BAD.
Do you have a favorite holiday movie?
Share the Love is a weekly meme hosted by Seductive Musings every Wednesday.
Every Wednesday post whatever it is that you love on your blog or website.



Then leave a link to your post in the comments on the weekly Share the Love post at Seductive Musings. If you don't have a blog, that's ok you can still share the love in your comment on the weekly Seductive Musings post.


What can you share...well that

depends on what you love :) Here are some ideas: a new blog or website, a great recipe that is a taste bud triumph, new shoes or purse that you seriously can't afford but lust after anyway, a great love story like the ones from When Harry Met Sally, a love note to someone special in your life (or wish was), a book you just adore and can't wait to share with someone, a song or CD that plays on repeat until it's worn out, poems, pictures, videos, or even baby giggles :)

I think you get the idea.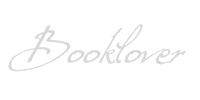 *I am an Amazon affiliate and receive a small (and I mean very small) referral fee for purchases made using a link on this blog. I don't use Amazon to earn money, I use it because the widgets are cool, easy to use, and serve my purposes to showcase books & such with minimal effort, but most importantly they have great prices and offer both new and used items. As a book addict I love that I can find just about anything I want in one place. If you are going to purchase a featured book anyway, and you know you won't pay more by using the links on this blog than you would by visiting Amazon on your own, I will be eternally grateful for supporting this blog by using the links :)