Wednesday, December 9
I'm giving books this Christmas to just about everyone this year. I can't help it...I love to read, and love to foster the love in reading in just about everyone I know.
That's why I think this book sold by Hallmark is so very special. Have you seen it? It's "The Night Before Christmas" and you record your voice reading the story.

My Aunt purchased one of these for her grandchildren and recorded it for each one of them. She used bells, and cups to simulate the reindeers, and my Uncle played the part of Santa. They had tons of fun recording it, and I am sure her grandchildren will treasure it, and listening to it will become a tradition for them. I think it is so magical for little ones to be able to hear the voice of someone you love whether they live near or far
reading a Christmas classic.
I was going to give one of these away to celebrate the season, but my Hallmark is all sold out...so the only thing I can do now is giveaway a coupon for $10 off the purchase of this book (you can buy up to three), in hopes that you can still buy it where you live if you would like one. If you are interested leave a comment. I will select a winner from the comments on Thursday 12/10. The coupon is good for US Hallmark stores only :( Happy Holidays!
Share the Love is a weekly meme hosted by Seductive Musings every Wednesday.
Every Wednesday post whatever it is that you love on your blog or website.



Then leave a link to your post in the comments on the weekly Share the Love post at Seductive Musings. If you don't have a blog, that's ok you can still share the love in your comment on the weekly Seductive Musings post.


What can you share...well that

depends on what you love :) Here are some ideas: a new blog or website, a great recipe that is a taste bud triumph, new shoes or purse that you seriously can't afford but lust after anyway, a great love story like the ones from When Harry Met Sally, a love note to someone special in your life (or wish was), a book you just adore and can't wait to share with someone, a song or CD that plays on repeat until it's worn out, poems, pictures, videos, or even baby giggles :)

I think you get the idea.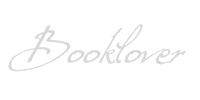 *I am an Amazon affiliate and receive a small (and I mean very small) referral fee for purchases made using a link on this blog. I don't use Amazon to earn money, I use it because the widgets are cool, easy to use, and serve my purposes to showcase books & such with minimal effort, but most importantly they have great prices and offer both new and used items. As a book addict I love that I can find just about anything I want in one place. If you are going to purchase a featured book anyway, and you know you won't pay more by using the links on this blog than you would by visiting Amazon on your own, I will be eternally grateful for supporting this blog by using the links :)