Friday, January 29
***This giveaway has ended, but you should still read the post...it's worth your time:)
Thanks for joining the fun!***
If you've looked at the cloud tag recently you will have noticed that I tend to gravitate towards historical romances and erotic romances...so I guess it should not come as a big surprise that I was instantly enamored with SECRETS OF SIN, a new historical erotic romance by Chloe Harris.
I recently found out about this book on the Aphrodisa blog when Chloe Harris, or rather one of the authors that comprise the Chloe Harris writing team, posted the five reasons NOT to buy SECRETS OF SIN which I thought was so clever and absolutely loved. Reasons like....if you want a perfect hero, or if you don't think that love can redeem. I immediately put it on my wish list. Especially after reading the blurb and the excerpt. Do yourself a favor and read all of the reasons
why you shouldn't buy the book, which really are reasons why you will probably LOVE the book. I think you will enjoy it and will see why I couldn't keep this book a secret. You can thank me later, however I believe your TBR will not.
Noelle Henderson is my guest today (she's either the Chloe or the Harris part of the writing team...not quite sure which) to celebrate the release of SECRETS OF SIN and to talk about what gives you tingles when reading romance. Read and enjoy :)
Romance on the Edge
It's funny the little things that end up having an impact. I once read a small article in a motocross magazine that had a big effect on the way I look at life. The article was about how anyone at any skill level could enjoy motocross because the thrill came in finding and pushing your own edge however far out or small it might be. So the young kid on his brand new bike doing flat laps in his backyard got just as much of a life affirming experience as the pro leading a race because each one was riding on and even expanding their own edge. I love that idea and I think it can apply to many things. Almost any sport/past-time even reading can be exciting and fulfilling at any level if you find your personal edge and go there.
In my upcoming book, Secrets of Sin, there are a lot of edges found, rode and pushed. Captain Reinier Barhydt, the prodigal husband, knows his own sexual edge and pushes it as far as he can as often as he can. It's his emotional/love edge that he's shied away from for almost four years. But he must find and ride out that edge to find his Happily Ever After. And for Emiline, his wife, it's about discovering that after four years she's changed and both her emotional/love and sexual edges have reached expanding new heights that Reinier helps her find an conquer.
As a reader, taking it to the edge can be part of what a great romance reading experience is all about. And if you're like me your reading edge can be miles ahead your real life edge. That's what makes it so much fun. If we choose we can go much farther out with our sexual edge in our imagination.
Romance on the edge means reading something that takes you to that place where that little shudder goes down your spine, you give a little sigh and just adore how naughty or romantic it is. That edge for some could be as tame as the one or two fade to black scenes in a category or for erotic romance fans it could be as wild as a great bondage scene or ménage à trois. But each reader gets the same thrill when they read to their own edge.
Conversely, "The fade to black" reader isn't going to enjoy a bdsm romance because it pushes them too far past their edge. On your edge and just past it is electrifying, too far is just uncomfortable. And for the erotic romance reader, a category doesn't come close enough to theirs to find it very interesting. Unless that category pushes their emotional/love edge but that's another story. The point is, it's a wonderful thing that romance goes from Amish to erotica so that every kind of reader at every level can get that sizzle or sense of satisfaction that comes from taking Romance to the edge.
Is this part of why you read romance? Have you read anything recently that gave you the tingles that come from skirting your romance reading edge?
Two lucky commenters will be transported into a world of charmingly wicked sea captains, dazzling strong women, warm exotic locales and deliciously sinful secrets by winning a copy of Secrets of Sin.
THREE DAYS… ENDLESS PLEASURE
On a Caribbean island of alluring delights, Emiline du Ronde-Barhydt commands a large estate, vast wealth, and unwavering devotion. Her inheritance and dazzling beauty insure that she's granted her every wish… or almost. The one thing she can't get is freedom from her proud wayward husband.
When her husband, sea captain Reinier Barhydt finally agrees to give his determined wife the divorce she craves - it's for a price: three days of total submission to his every erotic demand. Both fall under the spell of the most forbidden sensations that reignite every delicious inch of their bodies… and Reinier soon realizes that he is no longer master of his carnal game. At the mercy of his own raw shattering needs, the three red hot days may just turn into a lifetime of smoldering passion…
Many thanks to Noelle and Barbra, the writing team that comprises the author pseudonym Chloe Harris for being my guests here today, and congrats to both of you on the release of your first book together! Woo hoo!
You can find out more about these authors writing as Chloe Harris at
www.authorchloeharris.com
, their
blog
, on
Facebook
, or
Twitter
. You can learn more about SECRETS OF SIN, as well as the next book they are currently working on the website, and while you're there enter to win their
"Have You Seen This Hot Guy?" contest
they are having to celebrate the release of SECRETS OF SIN....lots of signed books as well as other goodies are to be had.
In addition to their "Hot Guy" contest, they have also offered to giveaway TWO copies of SECRETS OF SIN to Musings followers in celebration. Right now I could definitely use a warm exotic locale with a charming and wicked hero :) How about you?
Ways to earn entries

:
Mandatory: Answer the question posed to readers in the post (good for 1 entry)
Mandatory: You MUST be a Google Friend Connect (GFC) follower in order to be eligible to win (unfortunately an email subscriber, or subscription in Google reader, and a follower are not the same thing so make sure you are signed up as a follower if you'd like to win this book)

Blog about this author's giveaway on your blog and leave a link with your comment (good for 15 entries)

If you don't have a blog, don't worry you can earn extra entries by telling your friends. If they leave a comment on this post and mention that you sent them you can each earn extra entries (good for 5 entries for the referrer and the commenter for each friend)

Purchase any item from the Seductive Musings Amazon store by using this link, or the Amazon widget contained within this post and email a copy of your purchase receipt to me no later than the deadline to enter (email available in sidebar). Sorry purchases made prior to this date do not apply, and link contained in this post must be used. No faxes or snail mail copies are allowed. No purchases are necessary to win. (good for 25 entries, or 50 entries if a purchase is made from the featured author's available titles)
How to enter:
You can choose to enter as many different ways that you want, but please place all of your entries in ONE comment

Rules and disclaimers:
This contest is open to US, Canada & European addresses

Must be at least 18 yrs old, or of legal age in your country to be eligible to win due to mature content


The contest will end on January 31st at 11:59 pm EST and winner will be posted after they have been selected


Winner will be selected using Random.org

The winner will have THREE days from the date they are posted to provide a mailing address. If you do not contact me within three days a replacement winner will be selected. NO EXCEPTIONS

The book(s) will be mailed directly from the publisher or author and no substitutions are allowed

Seductive Musings is not responsible for prizes that are not honored, distributed in a timely manner, lost, stolen, or damaged during transit

All giveaways are subject to change/cancellation without prior written notice
Good Luck!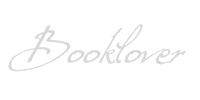 *I am an Amazon affiliate and receive a small (and I mean very small) referral fee for purchases made using a link on this blog. I don't use Amazon to earn money, I use it because the widgets are cool, easy to use, and serve my purposes to showcase books & such with minimal effort, but most importantly they have great prices and offer both new and used items. As a book addict I love that I can find just about anything I want in one place. If you are going to purchase a featured book anyway, and you know you won't pay more by using the links on this blog than you would by visiting Amazon on your own, I will be eternally grateful for supporting this blog by using the links, and don't forget that the referral fees from your purchases will sponsor the "Reader Rewards" giveaways :)