Thursday, January 14
***This giveaway has ended, but you should still read the post...it's worth your time:) Thanks for joining the fun!***
Continuing with this year's theme, I have a brand new temptation for you! Christina Crooks is my guest today with her new Aphrodisia Erotic Romance SWEET AND DIRTY....and let me tell you, it's both sweet and dirty :) It's a great title for this book. Please give a warm welcome to Christina as she bares her SWEET AND DIRTY journey.
On Love Stories
The origin of the two erotic novellas in Sweet and Dirty is separated by years. I first put fingers to keyboard on "Baring It All" back in 2002, a lifetime ago, during my first marriage. I thought S&M sounded sort of sexy, and what I didn't know I just made up. 2004 saw the result of that labor: an 85,000-word meandering novel, wobbly on its legs, uncertain of its point, perhaps the merest bit off in its portrayal of kinky sex. A failure, it became clear after a truly embarrassing amount of rejections. The marriage too, a failure. Still trying, I researched, and I spent another year distilling the story down to 30,000 words, and won a First Place in the Ignite the Flame writing contest. Still, no publication love. I put the story away. The marriage got put away too.
Fast forward a few years. New location, new optimism, and amazingly wonderful new marriage to my fabulously handsome and thoughtful new honey. I decided the story could be salvaged: I did some more research, upped the story's heat and kink level, polished to the limit of my ability and submitted again... and this time hit. Kensington wanted to buy it, plus another similar one. They wanted the second novella in four months! Gak! Happily, there was a "forbidden" type story I burned to tell. I listened to the characters, who fortunately told me exactly what they wanted, and I managed to meet Kensington's deadline with "Forbidden Heat." The story contains some "edge play," or potentially dangerous sexual activity.
Sweet and Dirty, with its two stories "Baring It All" and "Forbidden Heat," debuted this month. Yesterday, I drove to the famous Powell's Books and saw something that had me scraping my jaw off their floor. The store's Romance Coordinator had placed Sweet and Dirty on its own individual display at the end of an aisle, with a hot pink Shelf Talker declaring it a STAFF PICK! With little stars all around "STAFF PICK!" Oh, I dug the stars. So while my head grew three sizes as I read praise such as "There are two stories here that will tease and taunt you into your wildest erotic fantasies" I saw it also warned, in bold, "This is not for the faint of heart!"
They are both love stories, of their own kinds. I had a lot to learn before being able to see them clearly, had to meet lots of different people and let go of some judgments, not to mention grow a bit as a writer, before having the courage and ability to get the proper stories onto the page. Here's hoping you readers find the journey as rewarding
.
Embrace your most illicit desires...
"Baring It All"
From her relationships and her home life to her job as a dog trainer, Michelle Gray is too often the obedient one. So when she crosses paths with Ro Kaliph, the owner of an S&M nightclub, she decides to take a few lessons in being more dominant -- but discovers instead that surrendering to Ro's every command brings her the most intense, satisfying pleasure.
"Forbidden Heat"
Workaholic Nora Sabine has finally made time for a vacation with her fiance. And she's pleasantly surprised to learn the B&B where they'll be staying is actually a Bondage & Breakfast. Indulging in every blissful sexual punishment, Nora can't seem to get enough. But when she meets the inn's owner, Sylvester, he takes her over the edge as he introduces her to a fantasy world where ecstasy has no boundaries...
Congratulations Christina! Both on the release of your new book, and the stellar reviews.
You can find Christina at her website
www.christinacrooks.com
and on
Facebook
. While at her website make sure you check out the
Extras
page (you all know how much I love those). She has a free read called
PLAY MONEY
for you to enjoy, and another thing that I loved was the "Choose Your Own Romantic Adventure" story where you choose the direction of the story that you read. I love this idea!
To celebrate the release of SWEET AND DIRTY Christina has offered to giveaway TWO signed copies of her book with a pretty "sweet" bookmark :) Here's how you can enter to win:
Ways to earn entries

:
Mandatory: Leave a meaningful comment for Christina AND answer the question in the form above. Please do not place your answer in your comment otherwise you will be disqualified from winning. You MUST do both things in order for your entry to be complete. (good for 1 entry)
Mandatory: You MUST be a Google Friend Connect (GFC) follower in order to be eligible to win (unfortunately an email subscriber, or subscription in Google reader, and a follower are not the same thing so make sure you are signed up as a follower if you'd like to win this book)

Blog about this author's giveaway on your blog and leave a link with your comment (good for 15 entries)

If you don't have a blog, don't worry you can earn extra entries by telling your friends. If they leave a comment on this post and mention that you sent them you can each earn extra entries (good for 5 entries for the referrer and the commenter for each friend)

Purchase any item from the Seductive Musings Amazon store by using this link, or the Amazon widget contained within this post and email a copy of your purchase receipt to me no later than the deadline to enter (email available in sidebar). Sorry purchases made prior to this date do not apply, and link contained in this post must be used. No faxes or snail mail copies are allowed. No purchases are necessary to win. (good for 25 entries, or 50 entries if a purchase is made from the featured author's available titles)
How to enter:

You can choose to enter as many different ways that you want, but please place all of your entries in ONE comment

Rules and disclaimers:

You must be 18yrs or older to win due to the mature content of this book . Void where prohibited.



The contest will end on January 16th at 11:59 pm EST and winner will be posted after they have been selected


Winner will be selected using Random.org

The winner will have THREE days from the date they are posted to provide a mailing address. If you do not contact me within three days a replacement winner will be selected. NO EXCEPTIONS

The book(s) will be mailed directly from the publisher or author and no substitutions are allowed

Seductive Musings is not responsible for prizes that are not honored, distributed in a timely manner, lost, stolen, or damaged during transit

All giveaways are subject to change/cancellation without prior written notice
Good Luck!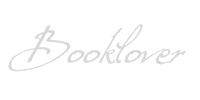 *I am an Amazon affiliate and receive a small (and I mean very small) referral fee for purchases made using a link on this blog. I don't use Amazon to earn money, I use it because the widgets are cool, easy to use, and serve my purposes to showcase books & such with minimal effort, but most importantly they have great prices and offer both new and used items. As a book addict I love that I can find just about anything I want in one place. If you are going to purchase a featured book anyway, and you know you won't pay more by using the links on this blog than you would by visiting Amazon on your own, I will be eternally grateful for supporting this blog by using the links :)