Friday, January 8
***This giveaway has ended, but you should still read the post...it's worth your time:) Thanks for joining the fun!***

Today is my final temptation of our Sexy New Year celebration (but not the last temptation of the year). I hope you've enjoyed it as much as I have!

I had the pleasure of reading PROOF BY SEDUCTION a few weeks ago and I absolutely adored it. In fact I think it was my favorite historical romance I read in 2009. I gave it 5 stars because I thought "PROOF" was perfection. My review will post next week with the reasons why I loved it. In the meantime, Courtney is my guest today confessing to her own "shiny" temptation that one lucky commenter will benefit from :)
There are somethings you can never understand until you're a brand new author with your first book on the shelves. I'd heard a lot of other authors say that, too. "There's just no feeling like seeing your book on the shelf," they'd say, and they would all nod sagely. Or someone would say, "It's just indescribable, what it's like to walk into a store and see your name on a cover looking back at you." More sage nods.
As an unpublished author, I nodded sagely along with them, and hoped that some day, I would get to see my very first book with my very own name (okay, my very own pseudonym) looking up at me, so I would feel that indescribable feeling.
Well, now it's happened, and I have to say, I'm pretty peeved at all those authors who couldn't describe the feeling. The feeling is very, very describable. Not only that, not a single one of them warned me about what would happen. The problem is, the feeling isn't pride or joy or happiness. It's not at all what you'd imagine it is like. In fact, the word I use is more this one: Magpie.
Magpie? Oh yes. It works like this:
Courtney: Hey, there's my book! It's on the shelves. So pretty. I'm going to buy a copy!
Rational Courtney: Courtney, are you nuts? You still have thirty-two copies in a box at home, not counting the two copies of your book you bought at Barnes and Noble and Target yesterday.
Courtney: But... but... it's shiny! And it's mine. Plus this Elizabeth Boyle in my hand looks all lonely by itself. It needs a friend.
Rational Courtney: Stop it! This is madness! If you want shiny, go purchase aluminum foil. No--what are you doing? You don't need TWO of them. Put them down, put them down.
Courtney: Okay, I'll put down one of them.
Rational Courtney: Why, you crafty little weasel. You'll put them both down, if you know what's good for you! Have you done the math? Why on earth would you spend $7.99 to get a book where you already know the ending, just to get your twenty cents in royalties?
Courtney: ... because it is shiny?
Rational Courtney: Gah. I give up, you filthy book magpie, you.
So here I am, with another copy of this book, which I personally bought, and it turns out Rational Courtney was right. There's nothing to do with it. So I guess I'll have to give it away to one of my commenters, who can share in my preening magpie joy. Look, shiny!
Jenny Keeble has never let her humble upbringing stop her. She's made her way in the world as a fortune teller, one who convinces her clients her predictions are correct by telling them what they most want to hear. Business is good… until she meets her match in the form of Gareth Carhart, the Marquess of Blakely, a scientist and sworn bachelor.

He just doesn't know it yet.

Broodingly handsome, Gareth is appalled to discover his cousin has fallen under the spell of "Madame Esmerelda," and he vows to prove her a fraud. But his unexpected attraction to the fiery enchantress defies logic. Jenny disrupts every facet of Gareth's calculated plan— until he can't decide whether to ruin her or claim her for his own. Now, as they engage in a passionate battle of wills, two lonely souls must choose between everything they know . . . and the boundless possibilities of love.
Bonus Excerpt for Musings readers:
...and speaking of shiny Magpie behavior, an exclusive excerpt: My hero, Rational Gareth Carhart, interacting with his much younger half-sister, Laura, who has a big of magpie in her as well:
Every month, she invited him over for tea. Every month, he accepted. And every month. . . . To call these unfortunate tête-à-têtes awkward would understate the matter by an order of magnitude.





"Do you like my reticule?" She set her saucer on the table with a clink and retrieved a puddle of pink silk that lay nearby. She held it out for inspection.





The object in question was embroidered with pink roses, which in turn sported pink leaves and pink thorns. It was of a size to fit a calling-card—a pink calling card. Dyed pink feathers were sewed to the bottom. The hand-bag was not merely pink. It was fatally pink.





Gareth searched for an appropriately supportive response. "It seems . . . serviceable?"



As Courtney mentioned above, to celebrate her sexy new release she is giving away one copy of PROOF BY SEDUCTION. Woohoo! Gain as many entries as you can because the winner is sure to love this book! Here's how you can enter to win:
Ways to earn entries

:
Mandatory: Answer the question: What's your magpie weakness? (good for 1 entry)
Mandatory: You MUST be a Google Friend Connect (GFC) follower in order to be eligible to win (unfortunately an email subscriber, or subscription in Google reader, and a follower are not the same thing so make sure you are signed up as a follower if you'd like to win this book)
Bonus: Post the "Toast to Temptation" widget to your blog or website and earn up to 10 bonus entries on each giveaway that you leave a comment for a chance to earn a total of 50 bonus entries during the course of the event week.


Blog about this author's giveaway on your blog and leave a link with your comment (good for 15 entries)

If you don't have a blog, don't worry you can earn extra entries by telling your friends. If they leave a comment on this post and mention that you sent them you can each earn extra entries (good for 5 entries for the referrer and the commenter for each friend)

Purchase any item from the Seductive Musings Amazon store by using this link, or the Amazon widget contained within this post and email a copy of your purchase receipt to me no later than the deadline to enter (email available in sidebar). Sorry purchases made prior to this date do not apply, and link contained in this post must be used. No faxes or snail mail copies are allowed. No purchases are necessary to win. (good for 25 entries, or 50 entries if a purchase is made from the featured author's available titles)
How to enter:

You can choose to enter as many different ways that you want, but please place all of your entries in ONE comment

Rules and disclaimers:

This contest is open to anyone who loves a good historical romance :)

The contest will end on January 10th at 11:59 pm EST and winner will be posted after they have been selected


Winner will be selected using Random.org

The winner will have THREE days from the date they are posted to provide a mailing address. If you do not contact me within three days a replacement winner will be selected. NO EXCEPTIONS

The book(s) will be mailed directly from the publisher or author and no substitutions are allowed

Seductive Musings is not responsible for prizes that are not honored, distributed in a timely manner, lost, stolen, or damaged during transit

All giveaways are subject to change/cancellation without prior written notice
Good Luck!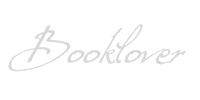 *I am an Amazon affiliate and receive a small (and I mean very small) referral fee for purchases made using a link on this blog. I don't use Amazon to earn money, I use it because the widgets are cool, easy to use, and serve my purposes to showcase books & such with minimal effort, but most importantly they have great prices and offer both new and used items. As a book addict I love that I can find just about anything I want in one place. If you are going to purchase a featured book anyway, and you know you won't pay more by using the links on this blog than you would by visiting Amazon on your own, I will be eternally grateful for supporting this blog by using the links :)