Tuesday, January 5
***This giveaway has ended. Thanks for joining in the fun!***

COMING UNDONE is one of my most anticipated reads of 2010. I have been waiting for this book ever since having had the privilege of reading the first book in this series, LAID BARE (which was one of my
top 10 books of 2009
). And Erin, the heroine from LAID BARE was one of my two most favorite heroines of 2009. Brody has some big shoes to fill my friends.
I was instantly enamored with Brody, even though he played only a small role in LAID BARE and as soon as I finished reading it I sent an email to Ms. Dane begging her for Brody's story....to my great delight she had already written his story and it was well on it's way to publication. COMING UNDONE (Brody's story) by Lauren Dane is definitely a temptation this new year, and is almost guaranteed to be a hot and sexy read with lots of emotion and great characters. I have some serious lust for this book, and can't wait to read it!
(if I go missing from the blogger world for a few days next week you'll know why)
When I first started writing people said to me I could never write rock stars or sell a futuristic. Those stories don't sell and no one likes them.
I'm sort of averse to those sorts of rules because *I* like books featuring all sorts of people with all sorts of jobs and *I* really love science fiction and futuristics. So I sort of blew those rules of and thought, "I'll try both one of these days."
As it happens, my big breaks into New York publishing came with futuristics and my first contemporary and most popular title yet, featured a rock star. Look at that.
Now, oftentimes romance gets a bad rap as not being realistic and to that I really must blow raspberries. In the first place, fiction as a whole isn't always realistic. It's filled with things and places that don't exist, or that have been changed to transport readers there in a way they may never likely be in real life. After all, the goal is to write a story about people readers can connect with.
What is real are the emotions characters have, who they are beneath the skin. And it doesn't matter what they do, or if they're from a far off universe or New Jersey because the story is about their struggle, their journey.
And that's the crux for me – the characters. Who are they and why do they do what they do? In every story it takes me a while before I really understand my characters. I build them slowly and they reveal themselves as I go along. I have little epiphanies as I go and at some point I just know them. I can write the synopsis and get the basic story down in advance, but what I never know until I'm in the process, is just exactly who my characters are to the bone.
With COMING UNDONE, I knew the heroine would be a woman in her mid-thirties, a single mother to a young child who was fleeing her past, broken, but strong. I knew she was a dancer (another career I was told lived on the no-no list) and that she would put her child first. Other than that, Elise came to me fragment by fragment until she breathed onto the page and was real to me.
Every book is this way for me. As I wrote Elise, I knew I didn't want her to be weak, or too perfect either. Something that resonated for me really clearly was her relationship with her daughter. Partly I suppose this is because I'm a mother too and I quite often hate how children are written and portrayed in novels as either accessories you hear mention of to make the character seem one way or another, or as geniuses who never need any supervision or attention.
So that part came first and that part helped me see the rest. Because first and foremost, Elise understands her responsibility as a parent and she is determined to make the best choices she can because of her past. Elise came to me through her connection to Rennie. The way she was set on making her daughter's life safe and free from emotional manipulation and abuse. The way she was a mother, not a best friend. The way she had to make choices she wished she didn't because the court made her.
When I wrote Brody for the first time in Laid Bare, I felt like he was totally clear to me. He's a big man. Physically and emotionally. He is not afraid to love his siblings. He does not resent the fact that as a young adult, he had to take over for his parents and raise his brother and sister. He cherishes that and them. He's far more a parent to Erin and Adrian than a brother.
He's self reliant. He knows his mind. He's strong. Take charge, but also laid back in many ways. The challenge for me was how he'd mesh with Elise, who is, on the surface, very different from him.
Of course really, they're not so very different at all and that's what draws them together in the best ways. He can't help but love Elise and Rennie and Elise, though smarting from some horrible choices in her past, can't help but love him.
So in the end, it's not that he's a tattoo artist and she's a banged up former principal ballet dancer. It's not that the book is set in Seattle in a contemporary time. It's a story about these two people falling in love and in the end, the city, the time, the jobs and lifestyles are flavor to the stew, but the characters, to me, are always the backbone of any story.

Brody Brown has always been responsible for others. After his parents' death, he gave up a promising artistic career to care for his younger brother and sister. Now, with his siblings grown, Brody owns his own business, has a nice house, makes a nice living, and for the first time in years he's on his own.

Elise Sorenson has come to Seattle with her young daughter to find peace. After years as a world-famous ballerina—(and just as many years in a marriage-gone-bad)—she's looking for neither love nor attention. But she finds both in the handsome, honest man who befriends her with no strings attached.

More than friends, Brody and Elise discover in each other what they need—wild, physical passion without commitment. But it'll take a shadow from Elise's past to make them look beyond what they need—to what they truly desire.
Read a BONUS excerpt for Musings readers
(amazon widget)
Happy Release Day Lauren! You can find out more about Lauren and her books on her website
www.laurendane.com
, her joint website with author Megan Hart at
Bring Me My Hookah
and at
The Bradford Bunch
.
One of the things that I love about her writing is that she writes such diverse books. She writes Futuristic Romance in her "Federation Series", Contemporary Romance, Erotic Romance as well as Paranormal Romance in her Cascadia Wolves series to name just a few, so no matter what mood I am in I am bound to find a good book to read. One of her books that is receiving lots of cover attention is INSATIABLE, the next book in the Federation series out in July 2010...and just because I know you are a cover hussy like myself I'm gonna post it for you :) If I could find the link to the original photo, this guy for sure would make a Monday's Muse post.
Have you stopped drooling yet, eyes back to me please, because I have something that is even better than that cover. To celebrate the release of Brody's story in COMING UNDONE, Lauren is giving away TWO signed copies of LAID BARE. If you've not yet read LAID BARE it is a must read, seriously. It made many top ten lists in 2009 (including my own) for a reason. Here's how you can enter to win:

Ways to earn entries:
Mandatory: Answer this question. Who was your favorite character from a book you read in 2009, and why is he/she your favorite? (good for 1 entry)
Mandatory: You MUST be a Google Friend Connect (GFC) follower in order to be eligible to win (unfortunately an email subscriber and a follower are not the same thing so make sure you are signed up as a follower if you'd like to win this book)
Bonus: Post the "Toast to Temptation" widget to your blog or website and earn up to 10 bonus entries on each giveaway that you leave a comment for a chance to earn a total of 50 bonus entries during the course of the event week.


Blog about this author's giveaway on your blog and leave a link with your comment (good for 15 entries)

If you don't have a blog, don't worry you can earn extra entries by telling your friends. If they leave a comment on this post and mention that you sent them you can each earn extra entries (good for 5 entries for the referrer and the commenter for each friend)

Purchase any item from the Seductive Musings Amazon store by using this link, or the Amazon widget contained within this post and email a copy of your purchase receipt to me no later than the deadline to enter (email available in sidebar). Sorry purchases made prior to this date do not apply, and link contained in this post must be used. No faxes or snail mail copies are allowed. No purchases are necessary to win. (good for 25 entries, or 50 entries if a purchase is made from the featured author's available titles)
How to enter:

You can choose to enter as many different ways that you want, but please place all of your entries in ONE comment

Rules and disclaimers:

This contest is open to anyone as long as you are at least 18 years old

The contest will end on January 9th at 11:59 pm EST and winner will be posted after they have been selected


Winner will be selected using Random.org

The winner will have THREE days from the date they are posted to provide a mailing address. If you do not contact me within three days a replacement winner will be selected. NO EXCEPTIONS

The book(s) will be mailed directly from the publisher or author and no substitutions are allowed

Seductive Musings is not responsible for prizes that are not honored, distributed in a timely manner, lost, stolen, or damaged during transit

All giveaways are subject to change/cancellation without prior written notice
Good Luck & Join me tomorrow with a new "temptation" from Stephanie Tyler!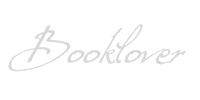 *I am an Amazon affiliate and receive a small (and I mean very small) referral fee for purchases made using a link on this blog. I don't use Amazon to earn money, I use it because the widgets are cool, easy to use, and serve my purposes to showcase books & such with minimal effort, but most importantly they have great prices and offer both new and used items. As a book addict I love that I can find just about anything I want in one place. If you are going to purchase a featured book anyway, and you know you won't pay more by using the links on this blog than you would by visiting Amazon on your own, I will be eternally grateful for supporting this blog by using the links :)