Thursday, January 7
***This giveaway has ended, but you should still read the post...it's worth your time:) Thanks for joining the fun!***

Megan Hart...what can I say? She is unlike any other author that I read last year. Her voice is unique. When you read reviews of her books (Deeper especially) people either love them or hate them (hate may be a little bit strong...maybe more, I don't know...disbelief, dislike, disappointed?). Anyways, two very strong reactions. I ALWAYS have a strong reaction after reading her books. Simply put, I think she is brilliant. I've loved every one of her books that I've read. Not just liked, LOVED! I savored each and every single one of them. I can't begin to fathom what Tempted, or Broken, or Deeper would have been in another authors hands...probably not the perfection I believe them to be.

Switch, Megan Hart's newest novel that was released on Jan 5th, is my fourth temptation this week. Can you resist the siren's call to her new erotic romance? I wasn't able to. My copy arrived in the mail this week :)

Hello, everyone, and a special thanks for having me here today.
I make no secret about the importance of music to me in my writing. I won't go so far as to say I can't write without music, but it is an ingrained part of my writing process and while the lack of it won't necessarily hold me back, the right songs can definitely make it easier to write.
I've always relied heavily on music while writing, but I think it became really integral to my "process" (if I have such a thing, some days I'm not convinced) when I started leaving my house to write in coffee shops while my children were in pre-school. When I tried to write at home during naps, I probably didn't have music playing, so I could hear them if they needed me. Or more likely so I wouldn't wake them up! But by the time they went to preschool and kindergarten, I was taking my Alphasmart to the coffee shop and writing like crazy in that two hours. I also used to take my son to an indoor playground and write there, hunched over a table while children screamed and played all around and parents chatted.
I needed music to block all that out. For awhile I burned CDs, mix-tapes, if you will, of whatever songs I was loving at the time. I resisted getting an iPod because it was an expensive piece of equipment and I couldn't justify spending the money – this was when iPods were new, keep in mind. Very pricy and a luxury item (not a necessity the way I'd consider one now!) But my dear Superman bought me one for my birthday, and everything changed.
With headphones in, the music playing blocked out all the noise. It helped me fall into whatever world I was creating. I wrote most of Broken sitting in the window of a coffee shop, Joshua Radin's What If You playing over and over. I wrote Dirty before that in the same place, the music pushing the words out until the story formed and shaped and became something more than a series of letters on a page.
I don't often write in the coffee shops any more – I don't have to, with both kids in school full-time I have a shiny, giant desktop computer and a home office where my music plays on shuffle or repeat and I try to resist the allure of the internet. It's not quite the same as listening with headphones, though. Something about music through headphones makes everything else go away. The songs become a soundtrack, like I'm inside the book itself. So sometimes, instead of sitting at my desk, I'll put my headphones in and sit with my Alphasmart Neo (I upgraded) on my lap in a soft, comfy chair and write that way.
Music is important to me while I write. The songs I pick for each book mean something, whether it's just that I'm in love with it enough to listen to it over and over, or if the lyrics somehow mean something special to the story. All the books have a song or two that's particularly special to it.
Whatever It Takes by Lifehouse is the song for Switch. I didn't know about the song when I started writing, but I had the pleasure of getting to hear the band perform live in a small, intimate acoustic setting. It was new at the time, and though I was a fan of the band I hadn't yet bought their new album. They played the song and it fit so perfectly with Switch I knew it was "the" song. The one I would play over and over as I wrote. The one that would help push out the words.
Now, when I hear it, I can remember what it felt like to be writing that book. I hope when you listen to it and read the story, you'll enjoy it as much as I did.
Thanks again for having me here!
Don't think.
Don't question.
Just do.
The anonymous note wasn't for me. Don't get me wrong, I'm not in the habit of reading other people's mail, but it was just a piece of paper with a few lines scrawled on it, clearly meant for the apartment upstairs. It looked so innocent, but decidedly-- deliciously--it was not.
Before replacing the note--and the ones that followed --in its rightful slot, I devoured its contents: suggestions, instructions, summonses, commands. Each was more daring, more intricate and more arousing than the last... and I followed them all to the letter.
Before the notes, if a man had told me what to do, I'd have told him where to go. But submission is an art, and there's something oddly freeing about doing someone's bidding...especially when it feels so very, very good.
But I find that the more I surrender, the more powerful I feel--so it's time to switch up roles.
We play by my rules now.
My many thanks to Megan for being my guest today. If you haven't tried her novels, you really should. My personal favorite is Broken, but I know several people also love Dirty. I haven't had the pleasure of reading Dirty yet, but it's on my wish list. I succumbed to the lure of Switch instead.
You can find Megan on her
website
, her
blog
, on
Facebook
,
Myspace
, and you can follow her on
Twitter
, and
Dane Hart Discuss
with Lauren Dane. One of my favorites posts from her blog last year also talked about the importance of music in her writing titled "By My Side You'll Never Be" If you'd like to read it, you can
find it here
. If you'd like to see the playlist and watch music videos for some of the songs for Switch you can find it on
Squidoo here
. I loved loved loved this treasure trove on Squidoo. Not only did it list the songs, but the meanings of the songs and how they relate to the story. I was on there MUCH longer than I had time to, and loved every minute of it. It made me even more excited to read Switch. I consider it time well spent.
To celebrate the release of Switch, Megan is giving away several songs from the Switch playlist via iTunes, which I think is so very appropriate. Since the songs will be sent via iTunes the winner must live in the US and have the capability of using iTunes (which is very easy and free to download). The songs you will win are:

Whatever It Takes -- Lifehouse
Without You -- Jason Manns
Glory Box -- Portishead
What Would Happen -- Meredith Brooks
Paperweight -- Joshua Radin/Schuyler Fisk

Ways to earn entries:

Mandatory: Answer the question: If you could choose a playlist for your life, or even just one song...that when you hear it/them, it takes you back to a emotional place that has significance...good memories or bad, what would it/they be and why? (good for 1 entry)
Mandatory: You MUST be a Google Friend Connect (GFC) follower in order to be eligible to win (unfortunately an email subscriber and a follower are not the same thing so make sure you are signed up as a follower if you'd like to win this book)
Bonus: Post the "Toast to Temptation" widget to your blog or website and earn up to 10 bonus entries on each giveaway that you leave a comment for a chance to earn a total of 50 bonus entries during the course of the event week.


Blog about this author's giveaway on your blog and leave a link with your comment (good for 15 entries)

If you don't have a blog, don't worry you can earn extra entries by telling your friends. If they leave a comment on this post and mention that you sent them you can each earn extra entries (good for 5 entries for the referrer and the commenter for each friend)

Purchase any item from the Seductive Musings Amazon store by using this link, or the Amazon widget contained within this post and email a copy of your purchase receipt to me no later than the deadline to enter (email available in sidebar). Sorry purchases made prior to this date do not apply, and link contained in this post must be used. No faxes or snail mail copies are allowed. No purchases are necessary to win. (good for 25 entries, or 50 entries if a purchase is made from the featured author's available titles)
How to enter:

You can choose to enter as many different ways that you want, but please place all of your entries in ONE comment

Rules and disclaimers:

This contest is open to anyone in the U.S. as long as you have the capability of using iTunes.

The contest will end on January 10th at 11:59 pm EST and winner will be posted after they have been selected


Winner will be selected using Random.org

The winner will have THREE days from the date they are posted to provide a mailing address. If you do not contact me within three days a replacement winner will be selected. NO EXCEPTIONS

The book(s) will be mailed directly from the publisher or author and no substitutions are allowed

Seductive Musings is not responsible for prizes that are not honored, distributed in a timely manner, lost, stolen, or damaged during transit

All giveaways are subject to change/cancellation without prior written notice
Good Luck!

Check out the first three temptations in our Sexy New Year celebration from Donna Grant, Lauren Dane and Stephanie Tyler. Make sure to join me tomorrow with the final "temptation" from Courtney Milan!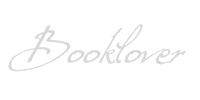 *I am an Amazon affiliate and receive a small (and I mean very small) referral fee for purchases made using a link on this blog. I don't use Amazon to earn money, I use it because the widgets are cool, easy to use, and serve my purposes to showcase books & such with minimal effort, but most importantly they have great prices and offer both new and used items. As a book addict I love that I can find just about anything I want in one place. If you are going to purchase a featured book anyway, and you know you won't pay more by using the links on this blog than you would by visiting Amazon on your own, I will be eternally grateful for supporting this blog by using the links :)