Wednesday, January 27
***This giveaway has ended, but you should still read the post...it's worth your time:)
Thanks for joining the fun!***
I was first attracted to the
Daughters of the Glen series
a year or so ago, when I ran across
Thirty Nights with a Highland Husband
. It was sitting on a shelf in a used book store with the spine out...so of course I picked it up because the title had "highland husband" in it. Then I saw the cover. It has sparkles on it...I was bedazzled. Then I read the back and found it involved time travel....and I was sold. Visions of an amalgamation of Hannah Howell and Diana Gabaldon danced in my head :) That's my own jaunt back in time, but Melissa Mayhue's is much more alluring....
Thank you so much for inviting me to be here with you guys today! It's been an exciting month with the release of A HIGHLANDER'S DESTINY on December 29 and then A HIGHLANDER'S HOMECOMING on January 26.
These two books are especially fun for me to have coming out back to back because, although they are both stand-alones which could be read all by themselves, HOMECOMING picks up where DESTINY leaves off, following different characters and viewing the action through a different set of eyes.
Also, while DESTINY is based in a contemporary setting, HOMECOMING is a time-travel to medieval Scotland. Which started me thinking…
Why is it we love Time Travel romance?
As it so happens, I have a theory on why, but it depends in part on my theory about the importance of the main characters in Romance – the Hero and the Heroine.
The Hero is important because he must be someone we can fall in love with. The Heroine is even more important because she needs to be someone we can identify with. She's who WE are when we're reading the book.
I know from my own years of reading, I want to be so immersed in a story that I get lost in a book. In a time travel, we get the fantasy of being in another place and another time, without having to sacrifice the sensibilities of our everyday lives. In other words, if the Heroine is a modern day woman, she's going to be thinking and behaving enough like I would expect I might think and behave to allow me to really see that story through her eyes. I get to BE her and get lost in her story.
That's not to say we don't get lost in contemporary stories or straight historical romances. I've loved way too many of those to ever think that! It's just that in the Time Travels, that little paranormal twist that sends the Heroine back to find her perfect match plays with our minds and our hearts. It leaves that little fantasy spark that we, too, through some glitch of magic, could find ourselves in another place, another time, confronting our perfect Hero!
What about you guys? What do you think makes Time Travel Romances so much fun to read?
When the worlds of Mortal and Fae collide, the magic of true love is put to the test.
JESSE CORYELL is a man adrift in life, searching for his destiny. He doesn't trust women; too many have chased him for his money and power. He's tried to lose himself in his work, taking on the worst mankind has to offer, but as a Guardian and Fae descendent, what he really needs is to find his true love. When he sets out to help a mysterious woman find her sister, what he gets is
much more than he bargained for, battling an undeniable attraction to his sexy new client while fighting to save her life and rescue her sister.
DESTINY NOBLE is desperately searching for her missing kid sister. Not even her own attempted abduction will stop her in her quest. Abandoned by everyone she's ever loved, losing Leah is the last straw. Authorities have declared the girl a runaway, but Destiny knows better. Her dreams have shown her the truth. They've also shown her Jesse.
Jesse and Destiny race against time to save an innocent girl from a powerful ancient evil. Will true love be their only weapon or will they each sacrifice their own destiny in the process?
Scotland, Present Day. When Faerie Magic swept Robert MacQuarrie forward in time, modern medicine saved him from a fatal wound. But he also left behind an unfulfilled vow—to protect his friend's young daughter, Isabella. Haunted by guilt for over a decade, he leaps at the chance to go back and keep that vow. The magic of the Fae works in its own mysterious ways, however.
Scotland, 1292. Isabella MacGahan has reluctantly chosen a lonely existence, scorned for her Faerie blood and uncontrollable power. When she's caught in a conflict between clans, a pawn in the struggle for power and land, her only option is to trust a handsome stranger. One who swears he was charged with her safety a full twenty years before... although the deluded man seems little older than she is.
No one is safe when Mortal schemes and Faerie magic push Robbie and Isabella to confront their worst fears. Will the magic demand the ultimate price from them both—or will they find their true homecoming in each other's arms?
MELISSA MAYHUE writes award-winning paranormal romance for Pocket Books, all set in an imaginary world of Faeries and Mortals. Her fifth book, A HIGHLANDER's DESTINY hit stores on December 29 and her sixth, A HIGHLANDER'S HOMECOMING, is available on January 26, 2010.


To celebrate the release of both A HIGHLANDER'S DESTINY and A HIGHLANDER'S HOMECOMING I have two copies of A HIGHLANDER'S DESTINY to giveaway courtesy of Pocket books. Here's how you can win:
Ways to earn entries

:
Mandatory: Answer the question Melissa posed to readers during her post (good for 1 entry)
Mandatory: You MUST be a Google Friend Connect (GFC) follower in order to be eligible to win (unfortunately an email subscriber, or subscription in Google reader, and a follower are not the same thing so make sure you are signed up as a follower if you'd like to win this book)

Blog about this author's giveaway on your blog and leave a link with your comment (good for 15 entries)

If you don't have a blog, don't worry you can earn extra entries by telling your friends. If they leave a comment on this post and mention that you sent them you can each earn extra entries (good for 5 entries for the referrer and the commenter for each friend)

Purchase any item from the Seductive Musings Amazon store by using this link, or the Amazon widget contained within this post and email a copy of your purchase receipt to me no later than the deadline to enter (email available in sidebar). Sorry purchases made prior to this date do not apply, and link contained in this post must be used. No faxes or snail mail copies are allowed. No purchases are necessary to win. (good for 25 entries, or 50 entries if a purchase is made from the featured author's available titles)
How to enter:
You can choose to enter as many different ways that you want, but please place all of your entries in ONE comment

Rules and disclaimers:
This contest is open to US addresses only.

The contest will end on February 6th at 11:59 pm EST and winner will be posted after they have been selected


Winners will be selected using Random.org

The winners will have THREE days from the date they are posted to provide a mailing address. If you do not contact me within three days a replacement winner will be selected. NO EXCEPTIONS

The book(s) will be mailed directly from the publisher or author and no substitutions are allowed

Seductive Musings is not responsible for prizes that are not honored, distributed in a timely manner, lost, stolen, or damaged during transit

All giveaways are subject to change/cancellation without prior written notice
Good Luck!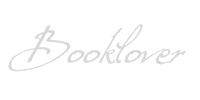 *I am an Amazon affiliate and receive a small (and I mean very small) referral fee for purchases made using a link on this blog. I don't use Amazon to earn money, I use it because the widgets are cool, easy to use, and serve my purposes to showcase books & such with minimal effort, but most importantly they have great prices and offer both new and used items. As a book addict I love that I can find just about anything I want in one place. If you are going to purchase a featured book anyway, and you know you won't pay more by using the links on this blog than you would by visiting Amazon on your own, I will be eternally grateful for supporting this blog by using the links, and don't forget that the referral fees from your purchases will sponsor the "Reader Rewards" giveaways :)