Friday, January 22
***This giveaway has ended, but you should still read the post...it's worth your time:)
Thanks for joining the fun!***
Monica Burns is my guest today...what a great way to end the week! When I read the blurb for her new historical romance...I was like "ooooh a sheik romance, that one's definitely getting added to the list!". I don't know what it is specifically about romances that are set in Morocco, Turkey, Istanbul...that have sheiks, sultans, and Ottoman princes as the heroes, but ever since
reading
devouring Bertrice Small a few years ago (specifically The Kadin, and Adora) I can't get enough of them. I love them! Maybe it's the exotic world that they live in, or how the women overcome the restrictive world they are forced to live in....or the dark, dangerous, and powerful men that love them.
Kismet, has all of these things. Including a great heroine, Allegra, who has had to struggle to rise above the hand fate has dealt her. As a young girl she was sold into the service of a brothel by her mother, yet she overcame that betrayal to become a renowned courtesan in control of her life....that is until she was kidnapped and sold into slavery yet again. Her story is one of choices, destiny, and ultimately finding and surrendering to love where you least expect it.
The things we do for love. Sounds like a line from a romance novel doesn't it. A line that one girlfriend might say to another when she's depressed about the man who got away. On the other hand, it could also be something a romance writer might say too. I know it applies to me. I do a lot of things when it comes to my love of writing romance. For instance, I'll deal with characters who are stubborn and unwilling to cooperate with each other. I'll subject myself to the blatant punishment the muse hands out when I want to write, and she's decided to take vacation. I'll even begrudgingly accept the extra pounds I put on when I'm munching while trying to meet a deadline. I do all of these things and more for my love of writing romance.
I've been a writer since the age of nine when I wrote my first romance adventure. A relatively short (ten pages or so) story about a maiden and a handsome pirate captain. You can imagine how much character development actually got into that story (zilch I had no clue). But the interesting thing for me is that despite the fact that I no longer have my childish writings, I do remember the basic storylines. Some of those ideas still percolate in my head, and occasionally I'll pull one out and think about whether it's an idea I can actually reshape and form a new creation with it.
Coming up with a new story idea is sometimes painful (there's that muse thing again) and sometimes it's so easy it scares the hell out of me. For me, writing a new book is something that happens as I work. I seldom know my characters well when I sit down. I want to discover them, just like my readers do. I want to see the layers peeled back as I write. Sometimes this works great, and other times I'd rather be forced to eat peanut butter, which I can't stand (weird, I know!)
The process of developing a story is different for every writer. There's no one right way or wrong way to do to write a story. The only thing that's important is to write characters that readers will care for in a setting that intrigues and sucks the writer in until they feel as though they're actually there, experiencing the sights, sounds, tastes, and smells of the location, not to mention the hot kisses from the hero. LOL. To get the five senses of a story right, one needs to do research. I do quite a bit when it comes to my work. I'll research minutia just to get a couple of lines right in my stories. It's not that I'm a stickler for historical accuracy. If I were, sex with virginal heroines wouldn't be in my books. But I want the mood of the book to reflect as closely as possible the actual era.
Research is one of those things a writer does for the love of the story. For some of us, it can be rather addictive and we sometimes forget to go back and write the story for a little while (not a good thing when you've a deadline!) When I researched Morocco for my current release Kismet, I needed to understand the culture in order to write about it. My research included general studies about the country, it's dominant language, the history and current events at the time my story takes place, the foods, and the personalities of the Moroccan people. Now, I'll be the first to admit that it's possible that my research could be flawed in places. I'm far from perfect, but I think my research is strong enough that the reader will feel like they're actually walking the narrow alleyways of the souqs with my heroine Allegra or that they're experiencing the horror my hero Shaheen sees when he looks out on the landscape.
But the most important thing I do for the love of my writing is to fall in love with my characters. If I don't love my characters, then neither will my readers. I have to nurture my heroes and heroines along so that they have that HEA while not having their happiness resolved too quickly. I'm a huge fan of action adventure movies such as the Indiana Jones series, the Star Trek franchise, Star Wars franchise, Firefly, BBC's productions of the classics such as Jane Eyre, North and South (OMG – Richard Armitage!!). You get the picture I think that I like action mixed in with my romance. But I never get stingy with the romance; it's first and foremost in my works, because I love romance MORE than action. I just like to add action into my books to give it a little spice. Besides it works great as external conflict AND I get the make the heroine rescue the hero from time to time. *grin*
All of these things I do for the love of writing. They make me happy, and I am happiest when I'm writing. I put my heart into every book. I believe strong emotions are realistic, at least they are in my everyday life, but then I'm half-Italian and Italians are always over the top! LOL But I want my characters to have emotions that a reader might experience if they were in a similar situation. I think it makes the read more realistic. So I keep on doing what I do for the love of romance, and I hope that more and more readers will join me in my love for a wonderful genre and for words in general. A society that celebrates the arts is a society that survives. Happy reading, and I hope you Enjoy the Ahh…Sensation.
It was a gamble she was born to make…
Raised in a brothel at a young age, Allegra Synnford quickly learned that survival meant taking charge of her destiny. Now, a renowned courtesan skilled in the pleasures of the flesh, she chooses her lovers carefully—vowing never to be vulnerable to any one man. Until a mesmerizing Sheikh strips that control from her…
With a man who wasn't used to losing.
Sheikh Shaheen of the Amazigh has been hiding from his past for a long time, but not enough to forget how another courtesan made him abandon his life as the Viscount Newcastle. It's why the yearnings this dangerous temptress ignites within him are so troubling. Worse, thoughts of Allegra pervade every fantasy, threatening to undermine his cover. With old enemies circling, experience tells him he must resist her charms at all cost. In fact, he's betting on it. That's a risky wager when it comes to a woman of pleasure. But Allegra has her own reasons for playing games…with a man who can't afford to lose.
What happens between them is Kismet…
Many sincere thanks to Monica for being my guest, sharing her thoughts and her newest novel Kismet with us. You can learn more about Monica and the books she writes at
www.monicaburns.com
, or on
Facebook
.
To celebrate the release of Kismet, Monica has offered to give away a signed copy of this book to one lucky commenter (however if the winner lives outside the US you will receive a PDF version of this book). Here's how you can enter to win:
Ways to earn entries

:
Mandatory: Answer the question: What do you love best about romance? (good for 1 entry)
Mandatory: You MUST be a Google Friend Connect (GFC) follower in order to be eligible to win (unfortunately an email subscriber, or subscription in Google reader, and a follower are not the same thing so make sure you are signed up as a follower if you'd like to win this book)

Blog about this author's giveaway on your blog and leave a link with your comment (good for 15 entries)

If you don't have a blog, don't worry you can earn extra entries by telling your friends. If they leave a comment on this post and mention that you sent them you can each earn extra entries (good for 5 entries for the referrer and the commenter for each friend)

Purchase any item from the Seductive Musings Amazon store by using this link, or the Amazon widget contained within this post and email a copy of your purchase receipt to me no later than the deadline to enter (email available in sidebar). Sorry purchases made prior to this date do not apply, and link contained in this post must be used. No faxes or snail mail copies are allowed. No purchases are necessary to win. (good for 25 entries, or 50 entries if a purchase is made from the featured author's available titles)
How to enter:

You can choose to enter as many different ways that you want, but please place all of your entries in ONE comment

Rules and disclaimers:

This contest is open to anyone who loves historical romance, but please take note that if the winner lives outside of the US, the book will be sent as an electronic PDF version.

The contest will end on January 24th at 11:59 pm EST and winner will be posted after they have been selected


Winner will be selected using Random.org

The winner will have THREE days from the date they are posted to provide a mailing address. If you do not contact me within three days a replacement winner will be selected. NO EXCEPTIONS

The book(s) will be mailed directly from the publisher or author and no substitutions are allowed

Seductive Musings is not responsible for prizes that are not honored, distributed in a timely manner, lost, stolen, or damaged during transit

All giveaways are subject to change/cancellation without prior written notice
Good Luck!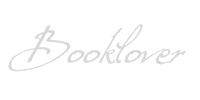 *I am an Amazon affiliate and receive a small (and I mean very small) referral fee for purchases made using a link on this blog. I don't use Amazon to earn money, I use it because the widgets are cool, easy to use, and serve my purposes to showcase books & such with minimal effort, but most importantly they have great prices and offer both new and used items. As a book addict I love that I can find just about anything I want in one place. If you are going to purchase a featured book anyway, and you know you won't pay more by using the links on this blog than you would by visiting Amazon on your own, I will be eternally grateful for supporting this blog by using the links, and don't forget that the referral fees from your purchases will sponsor the "Reader Rewards" givaways :)