Thursday, January 21
***This giveaway has ended, but you should still read the post...it's worth your time:)
Thanks for joining the fun!***
Today's guest is a new to me author. As many of you know I am a big fan of contemporary romances, which is why when I found out about Robin Kaye's new book in her "Domestic Gods" series, BREAKFAST IN BED, I was eager to learn more about the author and her books. I haven't read ROMEO, ROMEO, TOO HOT TO HANDLE, OR BREAKFAST IN BED, but I'm adding them to my wish list in hopes I learn a thing or two about how to get my own "Domestic God" :)
Welcome to Seductive Musings Robin! I am so glad to have you as my guest today. For you, what makes a romance novel a great love story, and who are some of your favorite authors to read? Who's your new favorite find?
I love romances that both characters grow and change throughout the book. I'm big into character arcs and symbiotic relationships. I want to see characters who are stronger, better people when they are together. My favorite authors are (in no particular order) Jane Austen, Louis Nizer, Susan Elizabeth Phillips, Susan Donovan, Maureen Childs, Susan Mallery, Roxanne St. Claire, Rachel Gibson, Wilbur Smith, Robert Ludlum, and a ton more I can't put my finger on.
I started reading Louisa Edwards' Can't Stand the Heat. A person I greatly respect in the business told me that Louisa and I write very similarly, so I picked up her book right away. I haven't had much time to read lately since I'm on a tight deadline, but what I've read so far is really great.
Can you tell us a little bit about your "Domestic Gods" contemporary romances series, of which Breakfast in Bed is the third, and give us some insight into each of the three heroes and how they cook and clean their way into their women's hearts?
All my heroes are nurturing men—they cook, clean, and take care of the women in their lives. Well, except for Rich who is the hero of my third book, Breakfast in Bed. His girlfriend dumps him because he's not relationship material. When Rebecca Larsen and he find that, through no fault of their own, they're stuck being roommates temporarily, Rich asks her to coach him in the domestic arts.
Tell us about your hero in Breakfast in Bed, Rich Ronaldi? What do you think will make readers, much like his heroine Becca, fall in love with him despite initially disliking him? And can you tell us a little bit about their story?
Rich is the only son of a very Italian family. Sons tend to be somewhat spoiled in Italian households; only sons are unusually treated like the second coming. Rich grew up being taken care of by his mother and sisters. He's smart—he has three post-secondary degrees and is a psychology professor at Columbia, but he's a dud at anything domestic. When he and Becca become roommates, she sees that there's more to him than meets the eye and he has a way of discovering things about her that no one else ever took the time to see.
I loved the top ten reasons why women love "Domestic Gods". I think my favorite was #6 :
"A Domestic God knows the way to a woman's heart is to show he's capable of killing bugs, scrubbing toilets, washing windows, keeping her well fed and satisfied in bed."
Kind of sums it all up in one sentence :) On a Domestic God scale of 1 to 10 it seems like Rich begins as a zero. What would you say was the biggest obstacle he had to overcome?
I think the only thing Rich needed was the incentive. Rich has never had to do anything for himself. Let's face it, a guy like him could survive on take-out. His mother was more than happy to do his laundry, and if his place got too messy for even him to tolerate, all he had to do is invite his mother over and it was cleaned. He'd never had the incentive to learn even the basics. Being dumped by Gina gave him the incentive, but it was Becca he ended up wanting to impress.
What's your favorite scene or moment from Breakfast in Bed, and why? Can you describe it for us without giving too much away?
There's the scene where Rich tries to do something nice for Becca. Since he had successfully done his first load of laundry, he thought he'd wash her bras and panties for her. It turned disastrous when he started a fire in the dryer. He grabbed Becca's three-legged cat, Tripod, and wrapped him in a towel before leaving the building. After Rich was allowed to go back in, he continued to hold Tripod since the windows were open and Rich was afraid Tripod would try to escape. Becca came in to find Rich holding Tripod. She was upset because for a second, she thought Rich might have been hurt. Rich was totally oblivious to the cause of her angst, and thought she was upset that he almost burned the house down. He was trying to break the news that he'd burned up her unmentionables when a firefighter did it for him.
What are some of your upcoming releases, or new projects readers can look forward to?
Yours For the Taking will be out in January, 2011. It's Ben and Gina's story. I'm hoping that it will be a bridge between two series. We'll see how my editor likes my new secondary characters.
Where can readers connect with you?
My website, RobinKayeWrites.com I have my Top Ten List on there and the first chapters of all three of my books. There is also a link to my email Robin@RobinKayeWrites.com --I love to hear from my readers.
If you could ask readers a question, what would it be?
What is your idea of the ultimate romantic evening?
Finally, just for fun…if you could write the "fortune" in a fortune cookie what would it be?
For me to open? You will soon be on the New York Times Best-Seller List :)
He'd be Mr. Perfect if he wasn't a perfect mess…
Rich, the epitome of "anti-domestic," can't cook to save his life, and his idea of cleaning his apartment is to invite his mother over. But he's ready to settle down, and he can't stop thinking about the ex-girlfriend who got away. When he notices that his soon-to-be-married friends cooked and cleaned their way into their women's hearts, he asks his friend Becca to help transform him into a nurturing man to win back his ex.

She'll be happy to make him over, but not for another woman…


Rich is the only guy who's taken the time to know Becca for herself. She decides she'll give him the makeover he's asking for, though she'll be damned if she's going to turn him into a domestic god for another woman. She wants Rich for herself, but how can she convince him that her kitchen and her bedroom are the only domestic locales he desires?


Award-winning author Robin Kaye is a professional writer and winner of the Romance Writers of America Golden Heart award for her first novel,
Romeo, Romeo.
Once it was published,
Romeo, Romeo
won the 2008 Best Contemporary itRom (Italian Romance) Award by Romance B(u)y the Book, the 2009 HOLT Medallion Contest First Place Winner for Best Romantic Comedy and the 2009 NJRW Golden Leaf Award Winner for Best Single Title. Her romantic comedies feature sexy, nurturing heroes and feisty, independent heroines. She lives with her husband and three children in Mt. Airy, Maryland. For more information, please visit
http://www.robinkayewrites.com/.
To celebrate the release of
Breakfast in Bed
I have one entire set, yes that's right
all three
books in the "Domestic Gods" series (
Romeo, Romeo, Too Hot to Handle, and Breakfast in Bed
) to giveaway to one lucky winner courtesy of Casablanca Romance. I so wish I could enter to win this one!
Ways to earn entries

:
Mandatory: Answer the question Robin posed to readers in the interview .(hint: it's not the fortune cookie question) (good for 1 entry)
Mandatory: You MUST be a Google Friend Connect (GFC) follower in order to be eligible to win (unfortunately an email subscriber, or subscription in Google reader, and a follower are not the same thing so make sure you are signed up as a follower if you'd like to win this book)

Blog about this author's giveaway on your blog and leave a link with your comment (good for 15 entries)

If you don't have a blog, don't worry you can earn extra entries by telling your friends. If they leave a comment on this post and mention that you sent them you can each earn extra entries (good for 5 entries for the referrer and the commenter for each friend)

Purchase any item from the Seductive Musings Amazon store by using this link, or the Amazon widget contained within this post and email a copy of your purchase receipt to me no later than the deadline to enter (email available in sidebar). Sorry purchases made prior to this date do not apply, and link contained in this post must be used. No faxes or snail mail copies are allowed. No purchases are necessary to win. (good for 25 entries, or 50 entries if a purchase is made from the featured author's available titles)
How to enter:
You can choose to enter as many different ways that you want, but please place all of your entries in ONE comment

Rules and disclaimers:
This contest is open to US and Canada addresses only...sorry :)

The contest will end on January 30th at 11:59 pm EST and winner will be posted after they have been selected


Winner will be selected using Random.org

The winner will have THREE days from the date they are posted to provide a mailing address. If you do not contact me within three days a replacement winner will be selected. NO EXCEPTIONS

The book(s) will be mailed directly from the publisher or author and no substitutions are allowed

Seductive Musings is not responsible for prizes that are not honored, distributed in a timely manner, lost, stolen, or damaged during transit

All giveaways are subject to change/cancellation without prior written notice
Good Luck!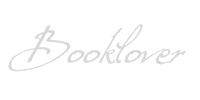 *I am an Amazon affiliate and receive a small (and I mean very small) referral fee for purchases made using a link on this blog. I don't use Amazon to earn money, I use it because the widgets are cool, easy to use, and serve my purposes to showcase books & such with minimal effort, but most importantly they have great prices and offer both new and used items. As a book addict I love that I can find just about anything I want in one place. If you are going to purchase a featured book anyway, and you know you won't pay more by using the links on this blog than you would by visiting Amazon on your own, I will be eternally grateful for supporting this blog by using the links, and don't forget that the referral fees from your purchases will sponsor the "Reader Rewards" givaways :)